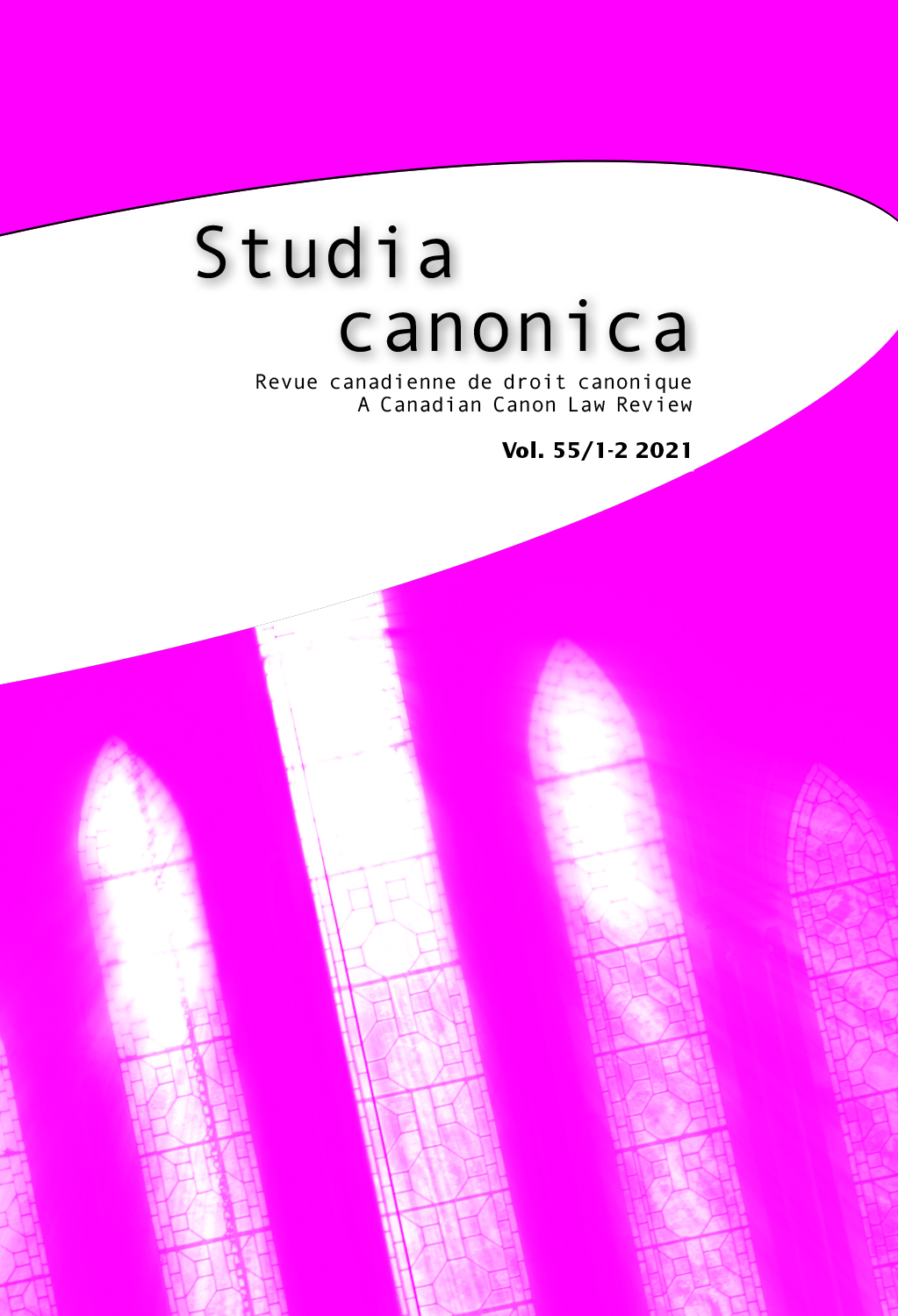 Document Details :

Title: L'instruction d'une cause pénale
Author(s): NKOUAYA MBANDJI, Valère
Journal: Studia Canonica
Volume: 53 Issue: 2 Date: 2019
Pages: 561-601
DOI: 10.2143/STC.53.2.3287620

Abstract :
Deux articulations majeures subdivisent cet article: le procès pénal judiciaire (cc. 1721-1728) et le procès pénal extrajudiciaire (c. 1720). L'auteur s'intéresse particulièrement au rôle du juge et de l'Ordinaire dans ces deux types de procès. Il met en relief leurs différentes étapes et questionne les raisons avancées pour justifier la tenue actuelle des procès extrajudiciaires dans l'Église. Ces derniers n'offrent pas de garanties juridiques fiables de respect des droits des personnes accusées et ne leurs permettent pas d'assurer convenablement leur défense. Les procès tenus par voie administrative n'échappent pas à l'exigence canonique d'un procès juste et équitable reconnus à tous les fidèles du Christ.


---

The article has two major focuses: the judicial penal process (cc. 1721-1728) and the extrajudicial penal process (c. 1720). The author is particularly interested in the role of the judge and the ordinary in these two types of processes. He highlights their different stages, and he questions the reasons given for the current practice of relying on extrajudicial trials in the Church. The latter do not offer reliable legal guarantees of respect for the rights of accused persons and do not allow them properly to ensure their defence. Administrative trials should not evade the canonical requirement of a fair and equitable process recognisable as such by all the faithful of Christ.


Download article