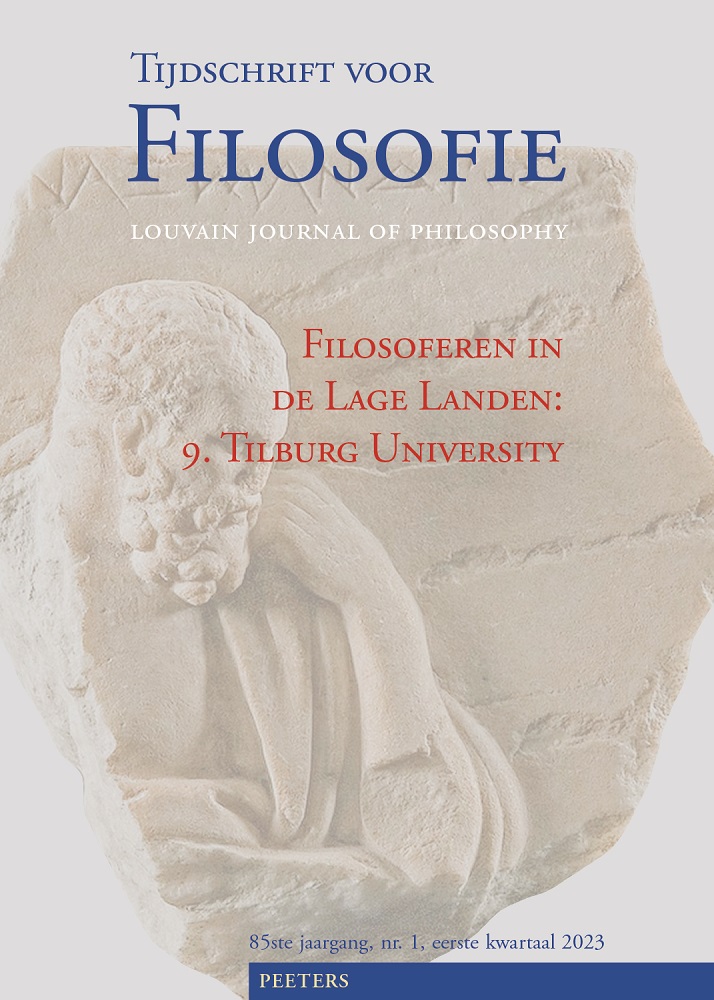 Document Details :

Title: Aleatoire aandachtmachines van de derde soort
Subtitle: Rituelen volgens Herman De Dijn
Author(s): CORTOIS, Paul
Journal: Tijdschrift voor Filosofie
Volume: 81 Issue: 4 Date: 2019
Pages: 745-759
DOI: 10.2143/TVF.81.4.3287349

Abstract :
H. De Dijn's monograph Rituelen: Waarom we niet zonder kunnen (Kalmthout: Polis, 2018) (Rituals: Why We Cannot Live Without) brings both a novel philosophical approach to ritual, and a synopsis of the author's previous work in the philosophy of culture, seen this time from the perspective of one of its most central concepts: ritual. The role and import of ritual today becomes visible and meaningful solely within the framework of 'wonder' and marvel, and thus it informs our capacity for retaining or regaining an openness towards the latter. At the same time, ritual is the very gateway towards that sensitivity for wonder: ritual is defined as an attention machine, a 'spiritual automaton' enabling an encounter with what can be experienced as mysterious or extraordinary in the ordinary. But as a 'machine' it has nothing to do with a mechanical method, and cannot be equated with rule-guided behavior: it is 'aleatory' and 'of the third kind', where a wonder 'of the third kind' is introduced as one that arises from the late modern experience of the contrast between disenchantment and enchantment (and not from naïve enchantment ('first kind') or from an alleged supra-scientific metaphysico-theological solution of tensions between scientific insight and religion ('second kind')). Thus recognizing, in line with 'wonders of the third kind,' the intricate need of an imaginative myth-ritual constellation for each cultural situation as the mode of living that humans develop in their capacity of 'inventive species' (Hume), we are also in a position to defend the inescapable import of myth-ritual traditions in the midst of all post-modern eclipses of sense.


Download article