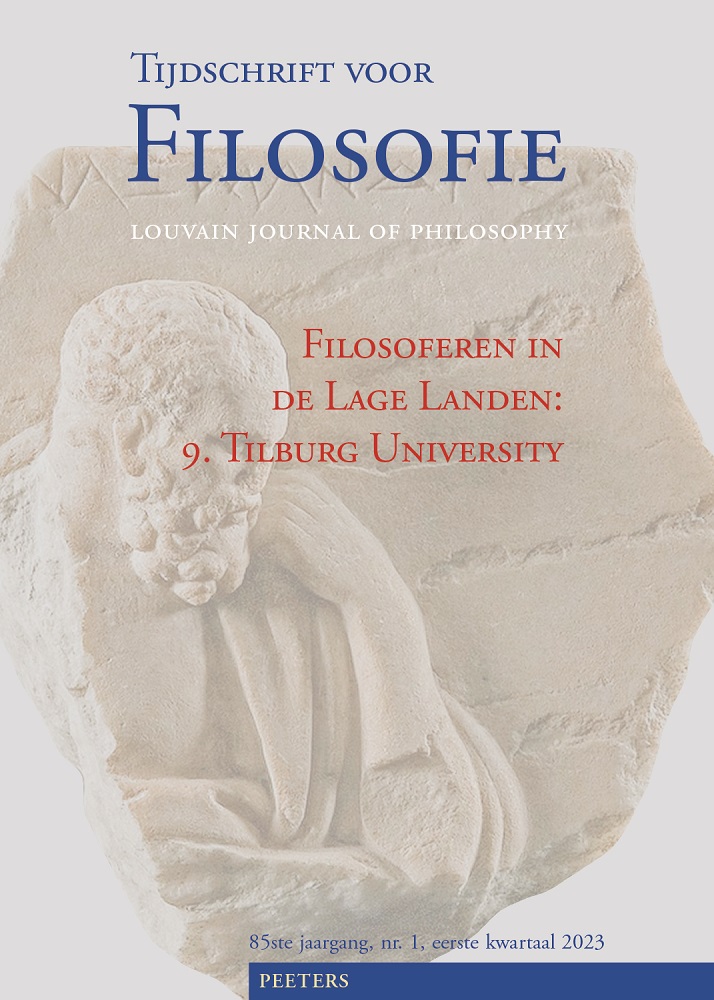 Document Details :

Title: Zum Gendenken und als Dank für Rudolf Boehm (1927-2019)
Author(s): KERN, Iso
Journal: Tijdschrift voor Filosofie
Volume: 81 Issue: 4 Date: 2019
Pages: 681-743
DOI: 10.2143/TVF.81.4.3287348

Abstract :
Rudolf Boehm (1927-2019) was a leading scientific collaborator at the Husserl Archives in Louvain (Belgium) and afterwards, a professor at the University of Gent (Belgium). After a short biography of Rudolf Boehm, the paper presents a critical study of Boehm's concept of the tragic and of his interpretation of Goethe's tragedy Faust. Boehm considers the first part of Faust as the first act of the second part; for him, Faust is one tragedy with six acts. He gives an excellent survey of the content of these acts. According to him, the most impressive aspect of this tragedy is the repetition of 'exactly the same' in each of these six acts: they always begin out of nothing and finish like in nothing. More precisely, the idea of each act is to be doomed to failure by success through the superhuman power of Mephisto (the devil). The tragic in this six times repeated tragedy — or in these six tragedies — consists in Faust's illusion that by superhuman power everything is attainable. For Boehm, these six tragedies begin with the appearance of Mephisto and end with the death of Faust. In other words, they begin with verse 1,322 and end with verse 11,588, thus dropping the subjects of the verses 1 to 1,321 of the tragedy's beginning and verses 11,589 to 12,111 of this tragedy's end. The missing 1,321 verses of the tragedy's beginning contain the 'dedication (Zueignung)', the 'introductory piece on the theatre (vorspiel auf dem Theater)', the 'prologue in the heaven', the fourth act of the first piece 'Night (Nacht)', the second piece 'Before the door (Vor dem Tor)', and the first part of the third piece 'Study (Studierzimmer)'. They are considered by Boehm to be unimportant. The excluded verses 11,589-12,111 (1,522 verses) of the tragedy's end contain the piece 'Burial (Grablegung)' and the final piece 'Gorges (Bergschluchten)'. Boehm considers them to be a 'phantasmagory' (phantasm). My interpretation of Faust includes all pieces (all 12,111 verses) of this tragedy, from the 'introductory piece on the theatre' until 'Gorges'. This last piece is, for me, the culmination of the whole tragedy, not a phantasm but an ode about saving love. I see in the tragedy Faust not six but only four tragedies which all have the structure: hope (or love) – despair – death – salvation.


Download article