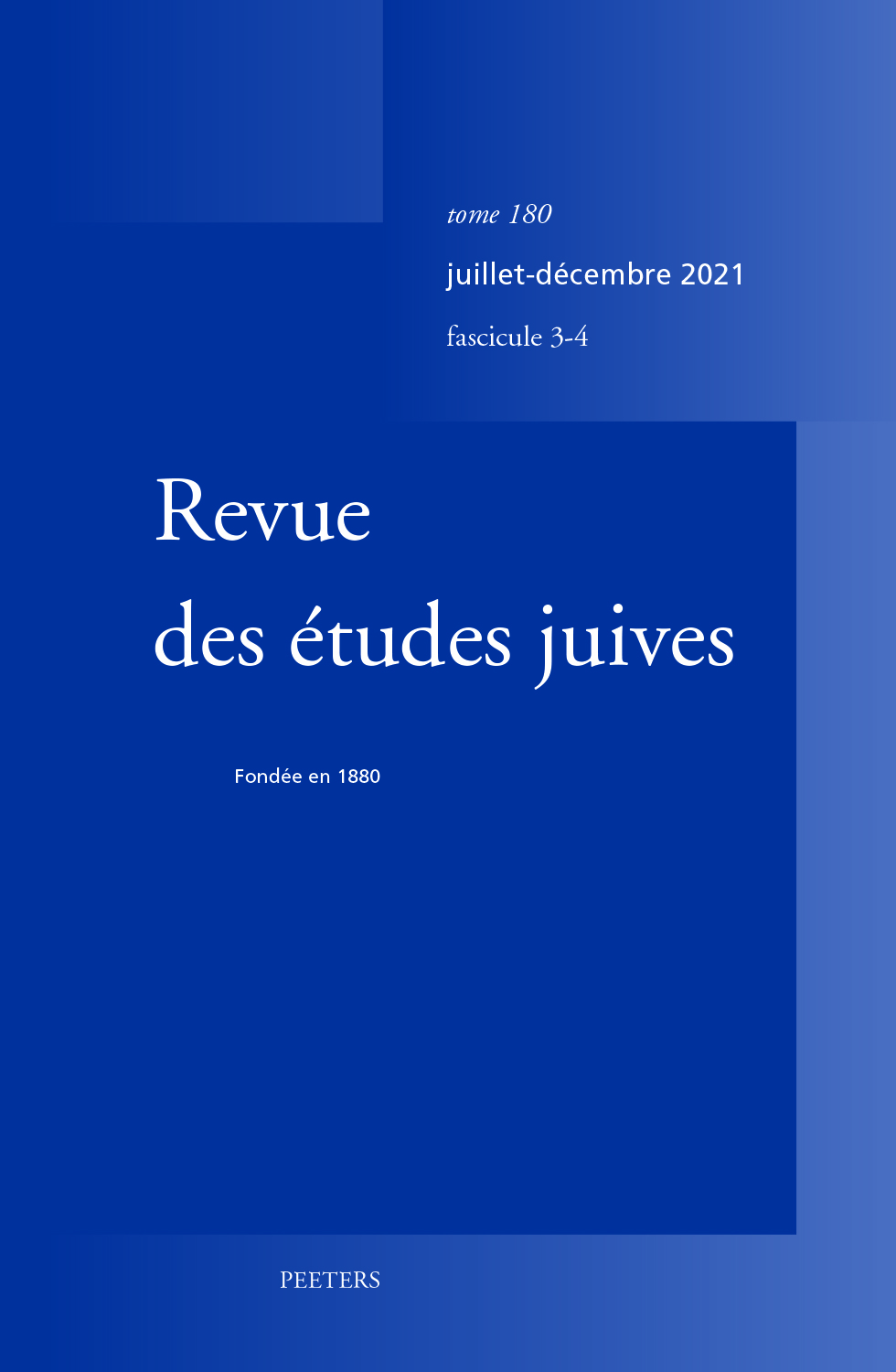 Document Details :

Title: The Talmud Yerushalmi in Rabenu Tam's Library
Author(s): REINER, Abraham
Journal: Revue des Études Juives
Volume: 178 Issue: 3-4 Date: juillet-décembre 2019
Pages: 357-389
DOI: 10.2143/REJ.178.3.3287130

Abstract :
This article will focus on R. Jacob ben Meir, better known as Rabenu Tam, grandson of Rashi (France 1100-1171 of the Tosaphists) and his use of the Talmud Yerushalmi. The Yerushalmi was not in extensive use in the middle ages. This article will first describe the use of the Yerushalmi by the European sages and then will try to depict R. Tam's knowledge of Yerushalmi and the purposes for which he quotes this Talmud. Although R. Tam had at least some of the Yerushalmi tractates in his library, his main allusion to the Yerushalmi is from secondary sources such as R. Ḥananel, R. Nisim Gaon and others. This article will claim that R. Tam's interest in the Yerushalmi was not methodical and encompassing. He did not treat the Yerushalmi as an authoritative Halakhic source.


---

Cet article porte sur le tossaphiste R. Jacob ben Meïr (1100-1171), plus connu sous le nom de Rabenu Tam, le petit-fils de Rachi et l'usage qu'il fait du Talmud de Jérusalem. Le Talmud de Jérusalem n'était pas largement utilisé au cours du Moyen Âge. Cet article décrira d'abord son emploi par les docteurs européens et tentera ensuite de déterminer la connaissance que R. Tam en avait et les raisons qui l'amènent à le citer. Bien que R. Tam ait eu quelques volumes du Talmud de Jérusalem dans sa bibliothèque, il s'y réfère principalement à partir de sources secondaires, telles que R. Ḥananel, R. Nissim Gaon, etc. Nous avancerons que son intérêt pour le Talmud de Jérusalem n'était ni systématique ni exhaustif. Il ne considérait pas le Talmud de Jérusalem comme une source halakhique digne d'autorité.


Download article