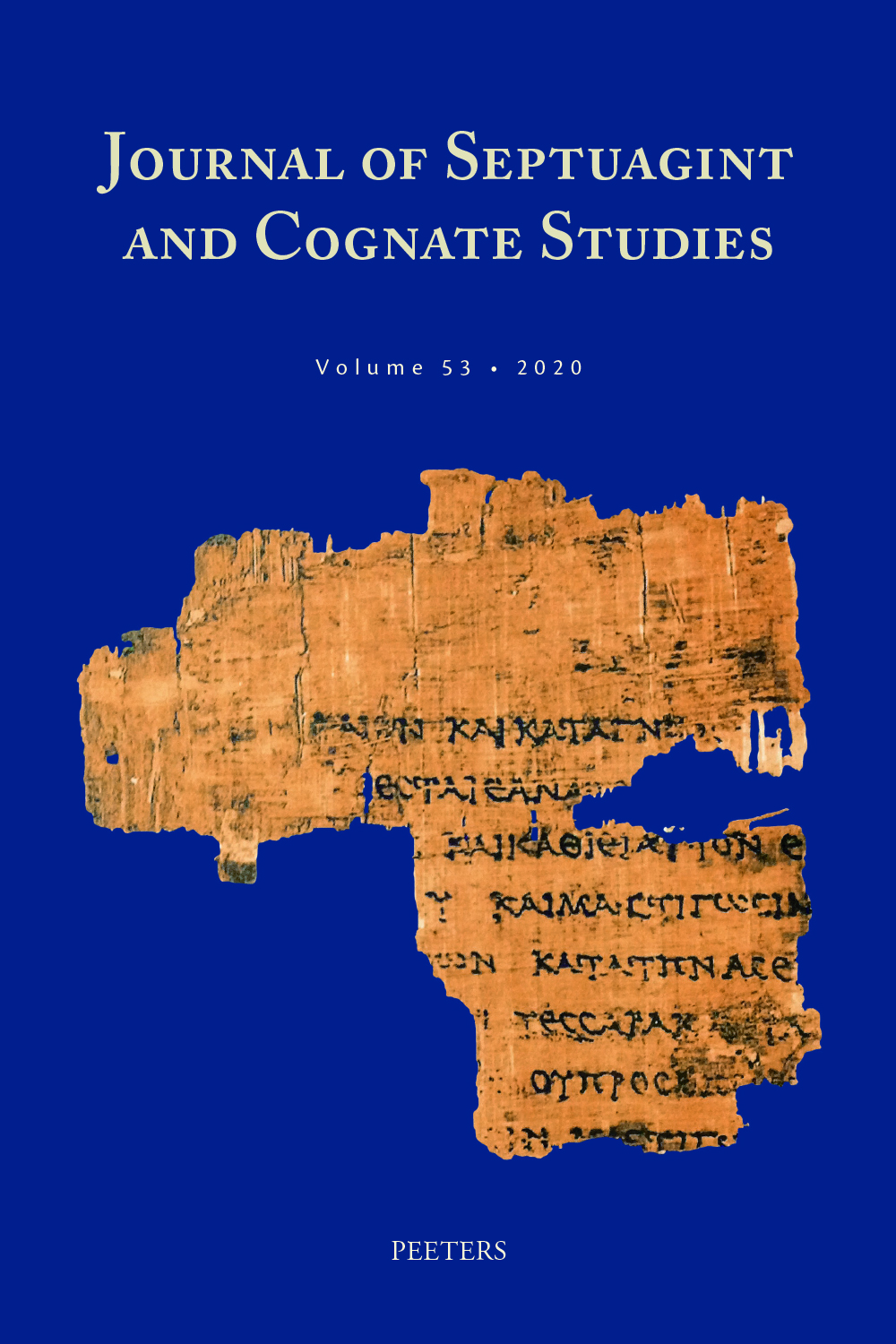 Document Details :

Title: The Mechanics of the Recensional Process
Subtitle: Theodotion's Treatment of First-Found Equivalents in Old Greek Daniel
Author(s): OLARIU, Daniel
Journal: Journal of Septuagint and Cognate Studies
Volume: 52 Date: 2019
Pages: 177-195
DOI: 10.2143/JSCS.52.0.3287101

Abstract :
One of the ongoing debates within textual studies on the Book of Daniel relates to properly characterizing the relationship between the two Greek versions of this book, i.e. Old Greek (OG-Dan) and Theodotion (Th-Dan). Do these texts stand in a translation-revision relationship or are they better assessed as two independent translations? The standard methodology for assessing the likelihood of a text as a revision comprises two criteria: (1) the confirmation of a common basis shared between the two texts based on significant lexical choices and (2) the attestation of revising tendencies in one of the translations aiming to represent the Semitic source text more faithfully. This paper substantiates the nature of Th-Dan as a recension by discussing the reviser's treatment of first-found equivalents in OG-Dan for certain Semitic words. This feature, which has been overlooked in previous recensional studies, convincingly demonstrates both the reviser's dependence on OG-Dan in selecting his equivalents and his agenda to stereotypically employ them further once they were adopted.


Download article