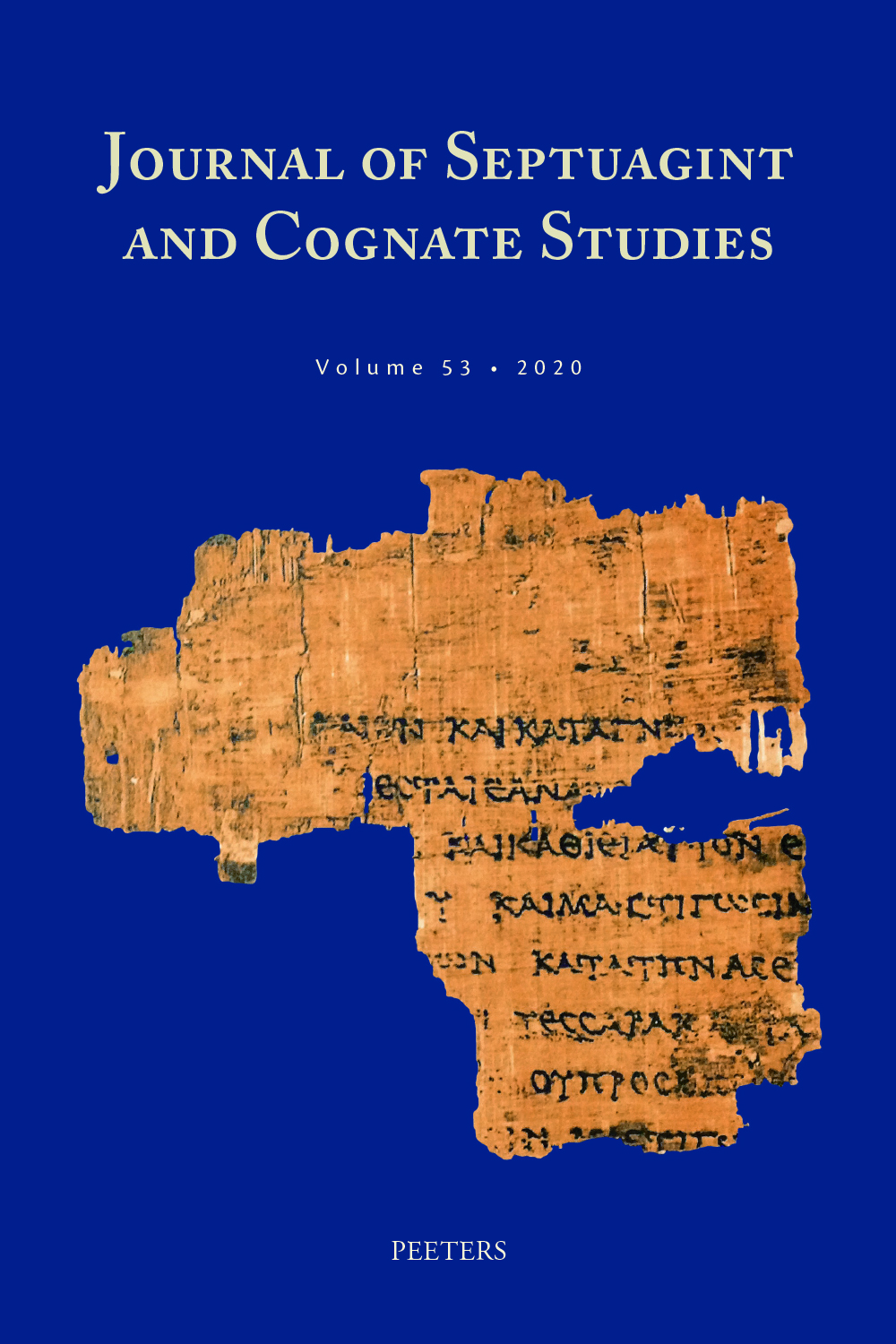 Document Details :

Title: Righteousness and Mercy in Greek Deuteronomy
Subtitle: On the Translation of צדקה by ἐλεημοσύνη
Author(s): MAURAIS, Jean
Journal: Journal of Septuagint and Cognate Studies
Volume: 52 Date: 2019
Pages: 107-117
DOI: 10.2143/JSCS.52.0.3287095

Abstract :
The Hebrew צדקה is translated using ἐλεημοσύνη in Deuteronomy 6:25 and 24:13, two important passages providing a rationale for law observance. Despite this match having been discussed in a number of studies, none address the reasons why ἐλεημοσύνη translates צדקה in these two passages and not elsewhere in the book. After reviewing a number of factors and explanations, including the semantic range of both Hebrew and Greek terms and their evolution in meaning during the post exilic period, an explanation is presented that takes into account the translation patterns of the book, illustrating how some shifts from the usual translation patterns can sometimes shed light on the theological conceptions of those responsible for the production of this translation.


---

Le terme hébreu צדקה est traduit par ἐλεημοσύνη en deux endroits en Deutéronome (6:25 et 24:13), deux textes importants du fait qu'ils expliquent les résultats de l'obéissance à la Torah. Bien que cette traduction ait été l'objet de plusieurs études, aucune n'aborde les raisons pour lesquelles ἐλεημοσύνη traduit צדקה dans ces deux passages et non ailleurs dans le livre. Après avoir passé en revue les différentes explications proposées, y compris la portée sémantique des termes hébreux et grecs ainsi que l'évolution de leur sens pendant la période postexilique, une alternative est avancée qui tient compte de la technique de traduction observée dans ce livre. Celle-ci illustre comment certains écarts dans les équivalences habituelles observées dans la traduction peuvent parfois mettre en lumière les conceptions théologiques de ceux qui en sont responsables.


Download article