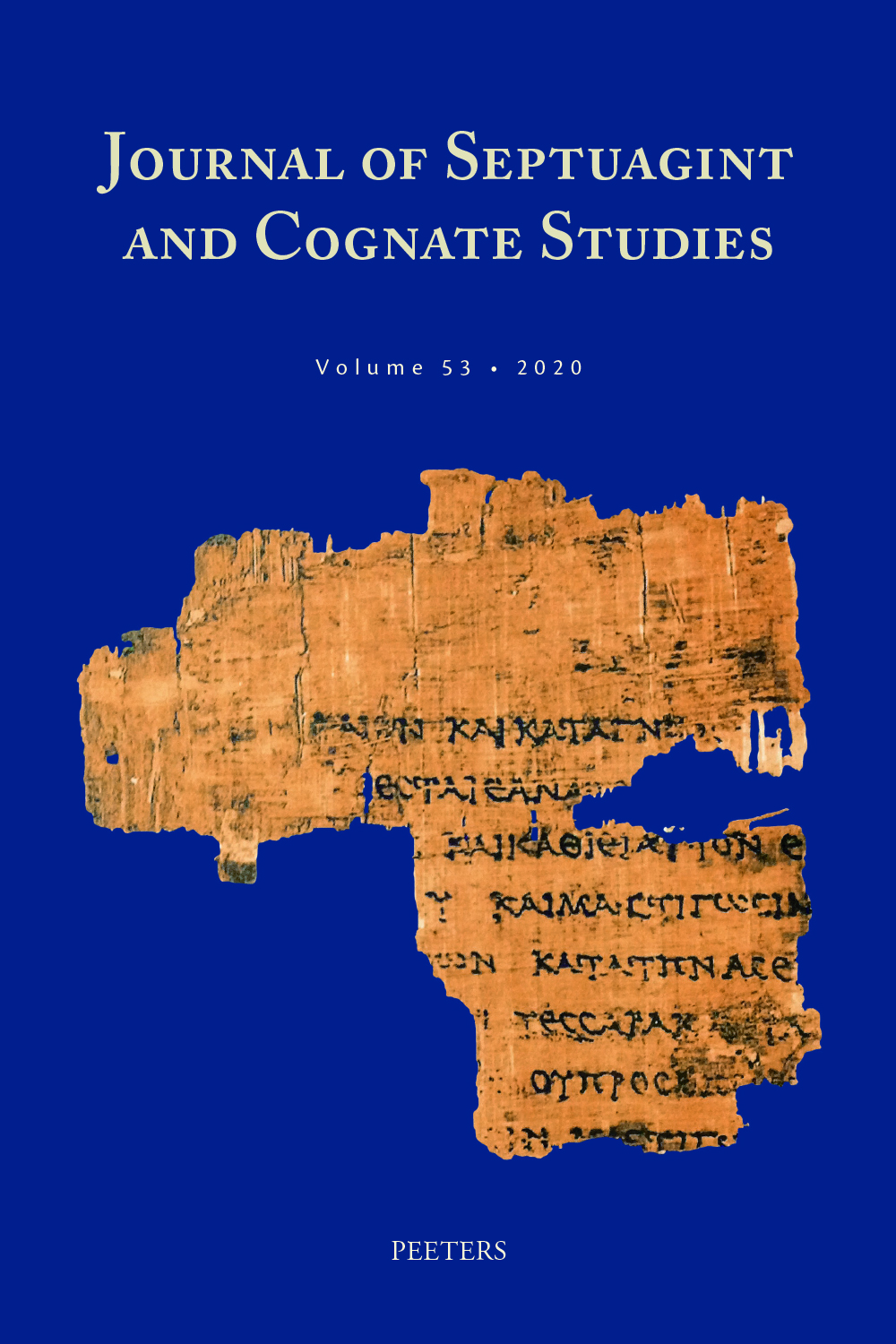 Document Details :

Title: Negotiating Moses's Divine-Human Identity in LXX Exodus
Author(s): BALOGH, Amy
Journal: Journal of Septuagint and Cognate Studies
Volume: 52 Date: 2019
Pages: 91-101
DOI: 10.2143/JSCS.52.0.3287093

Abstract :
This article makes the case that the translator of LXX Exod anticipates the difficulty that later interpreters have with Moses's divine-human identity and manages the audience's interpretation by translating in ways that counterbalance the idea of Moses as divine. I first analyze the two ways in which the translator handles references to Moses as אלהים (Exod 4:16, 7:1), then examine the translator's treatment of key verses (Exod 4:10; 6:10, 30) that prepare the reader to understand Moses's transformation to אלהים לפרעה , 'god to Pharaoh', (MT Exod 7:1) or θεὸν Φαραω, 'god to/of Pharaoh' (LXX) in a specific way. These verses do not describe Moses's transition itself, but instead describe the issue that warrants his transition in the first place — the issue with his mouth or speech. Using the process of translation, the LXX negotiates its own interpretation of Moses identity as one who is אלהים (MT) or θεός (LXX) but not actually divine.


Download article