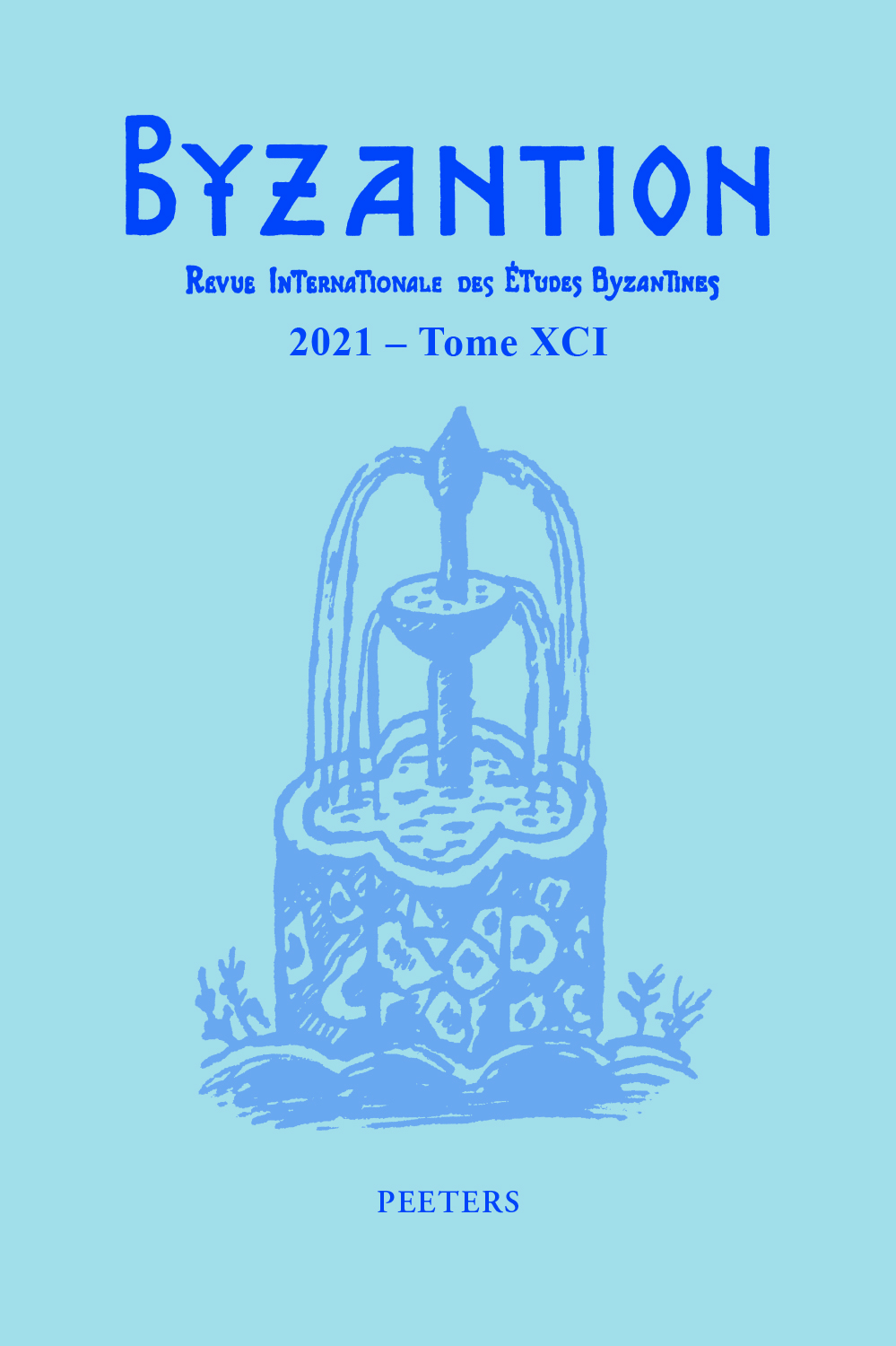 Document Details :

Title: Fragments d'un manuscrit de Basile en majuscule
Subtitle: Histoire des textes et histoire des livres
Author(s): CASSIN, Matthieu
Journal: Byzantion
Volume: 89 Date: 2019
Pages: 59-90
DOI: 10.2143/BYZ.89.0.3287067

Abstract :
In the present article seven fragmentary folios from the same manuscript of Basil of Caesarea's treatise On the Holy Spirit have been identified, joined together and described (Istanbul, Πατριαρχηκὴ βιβλιοθήκη, Μονῆς τῆς Ἁγίας Τριάδος 11; Patmos, Μονὴ τοῦ Ἁγίου Ἰωάννου τοῦ Θεολόγου 393; Notre Dame, University of Notre Dame, Hesburgh Library, Frag. I. 63). Their contribution to the establishment of Basil's text is limited, though their testimony on the history of the text is not without interest. However, it is in the field of the history of manuscripts and men that they provide new elements: in addition to a contract for learning liturgical song dated to the year 1430, they also contain a note that clarifies the period of activity of Leontios, metropolitan of Imbros, active at least between 1513 and 1541. The combination of the different pieces of information reveals that the Basilian manuscript was probably dismembered in the first third of the 15th century and then used as guards for various bindings; however, the manuscripts were rebound, probably in the first half of the 16th century, at least the Patmos and Istanbul books.


Download article