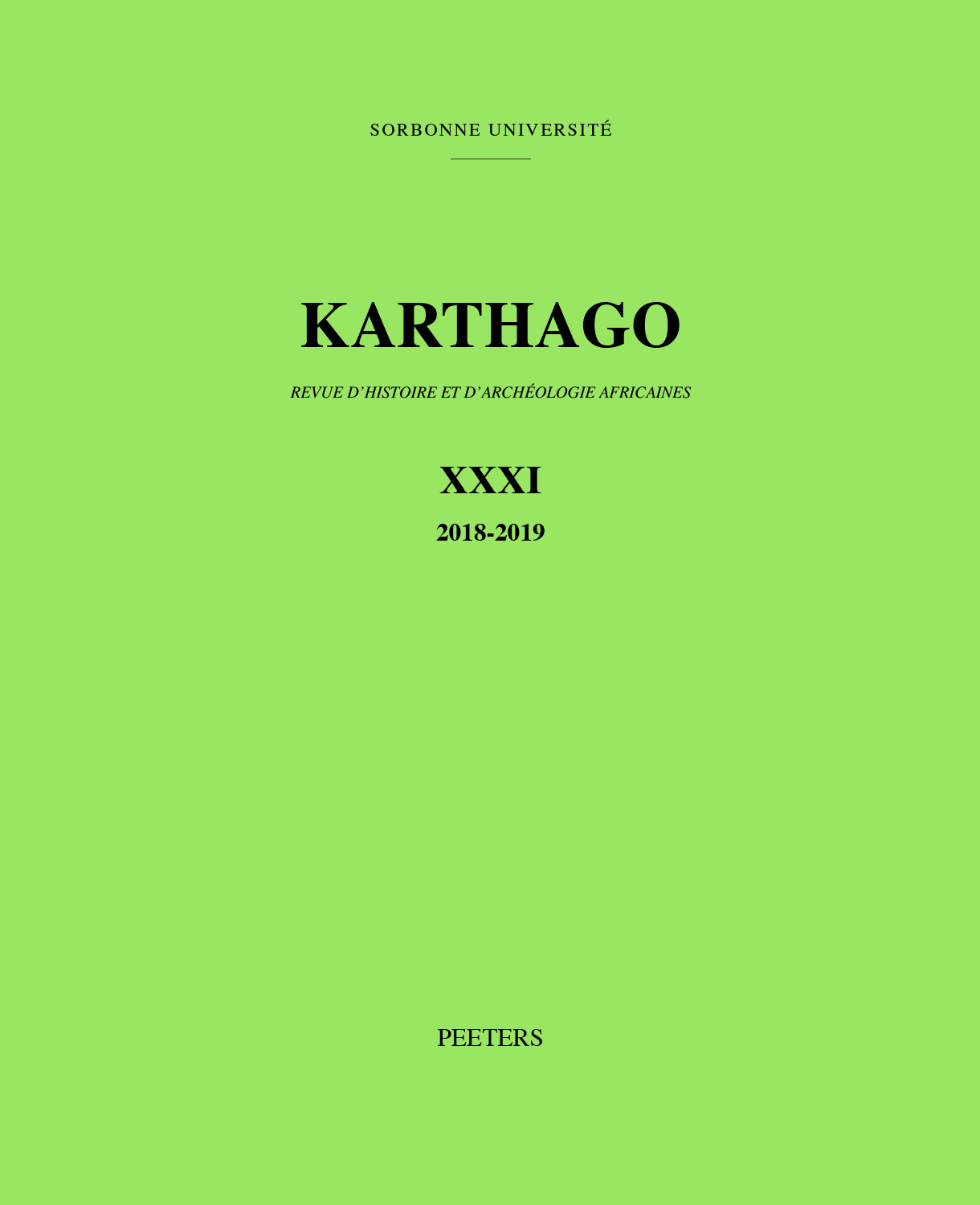 Document Details :

Title: Pallas chez Apollon
Subtitle: Figures et cultes d'Athéna en Cyrénaïque, de l'époque archaïque à la fin du Haut-Empire
Author(s): CHEVROLLIER, François
Journal: Karthago
Volume: 31 Date: 2018-2019
Pages: 65-95
DOI: 10.2143/KAR.31.0.3286280

Abstract :
Bien qu'Athéna ne soit pas la divinité la plus vénérée dans les cités de l'ancienne Cyrénaïque, son culte revêt une signification particulière puisqu'elle fut assimilée dès la période de colonisation avec une déesse libyco-berbère locale. Une fois cette divinité gréco-libyenne intégrée au panthéon cyrénéen, son culte prit une grande ampleur, de sorte que l'on peut en suivre les évolutions et en comprendre les caractéristiques depuis l'époque archaïque jusqu'à la fin de l'Empire à l'aide des sources littéraires, épigraphiques, artistiques, numismatiques et archéologiques. Après l'étude de l'interpretatio graeca de la déesse libyenne protohistorique, l'article s'attachera à observer les fonctions d'Athéna (étude des épiclèses), les pratiques religieuses et enfin l'iconographie de la déesse.


---

Even if Athena is not the most venerated deity in ancient Cyrenaica, her worship is of great significance in the area, especially since she had been merged with a local Libyan goddess as early as the colonisation period. Once this Graeco-Libyan goddess becomes part of the Cyrenaean pantheon, her worship greatly expanded, and we can follow its development and understand its distinctive features from Archaic Times to the end of the Roman Empire through literary, epigraphic, artistic, numismatic and archaeological evidence. This article aims to analyse the interpretatio graeca of the proto-historical Libyan goddess, Athena's main functions and ritual practices, and finally the iconography of the goddess.


Download article