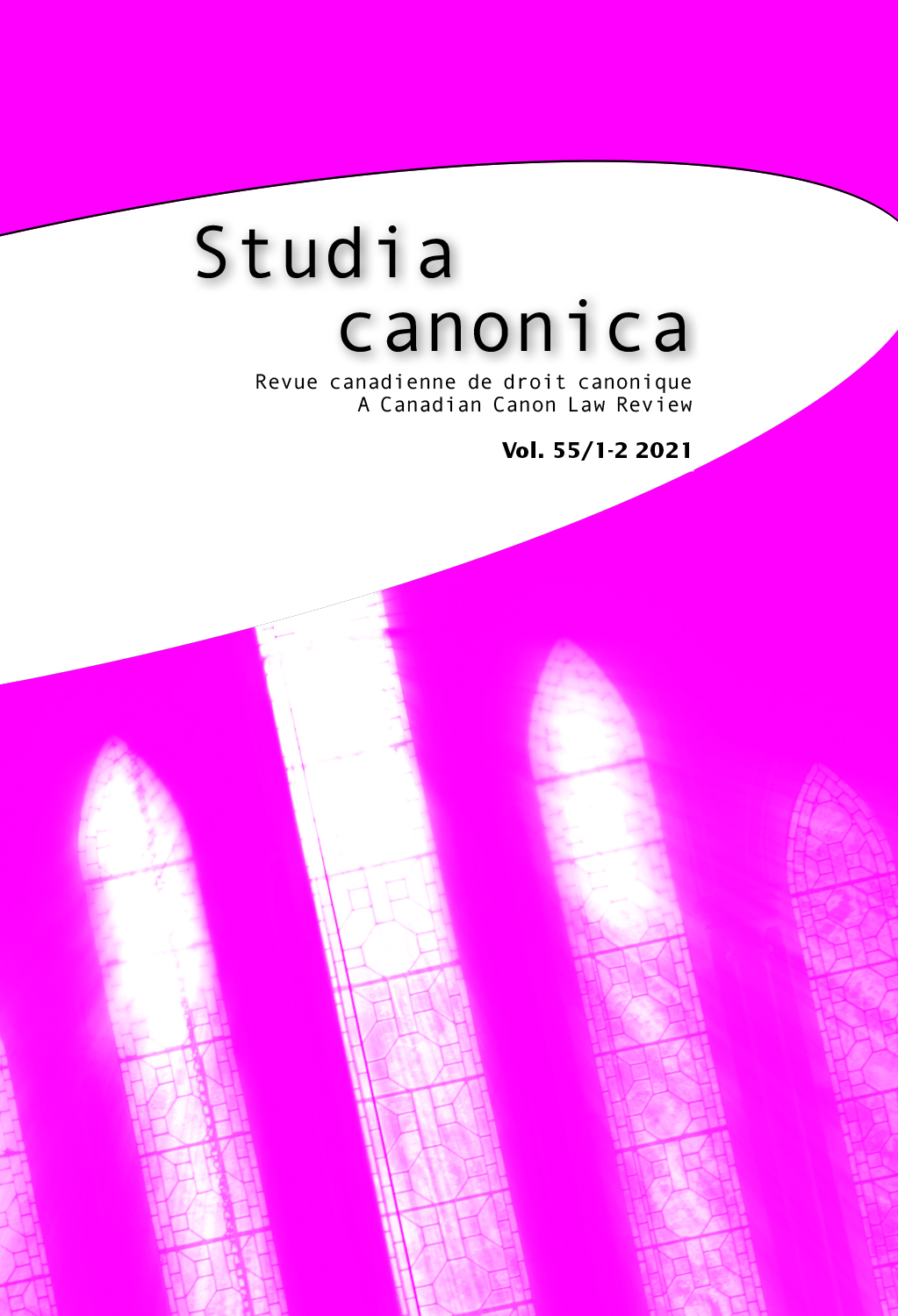 Document Details :

Title: The Right of Defense and Due Process
Subtitle: Fulcrum of Justice, Heart of the Law
Author(s): BROWN, Phillip J.
Journal: Studia Canonica
Volume: 52 Issue: 2 Date: 2018
Pages: 319-329
DOI: 10.2143/STC.52.2.3286246

Abstract :
This article explores the similarities between the concept of the 'right of defense' in canon law and 'due process' in the Anglo-American legal tradition, proposing that the essential elements and purposes of the two are essentially the same. It proposes further that they represent the fulcrum upon which the scales of justice function and are the heart of the law, because it is only through assiduous application of the procedures required by the right of defense and due process that just results can be achieved.


---

Dans cet article, après avoir souligné les ressemblances entre les concepts de «droit de défense», que l'on retrouve en droit canonique, et d'application régulière de la loi, qui caractérise la tradition juridique anglo-américaine, l'Auteur finit par conclure que les éléments et les objectifs essentiels de l'un et de l'autre sont fondamentalement les mêmes. L'Auteur propose en outre que ces concepts essentiels constituent le pivot sur lequel s'appuie la balance de la justice et le coeur même du droit. Il en est ainsi parce que c'est seulement au prix d'une application assidue des procédures requises par le «droit de défense» et par l'application régulière de la loi que l'on peut obtenir des résultats conformes à la justice.


Download article