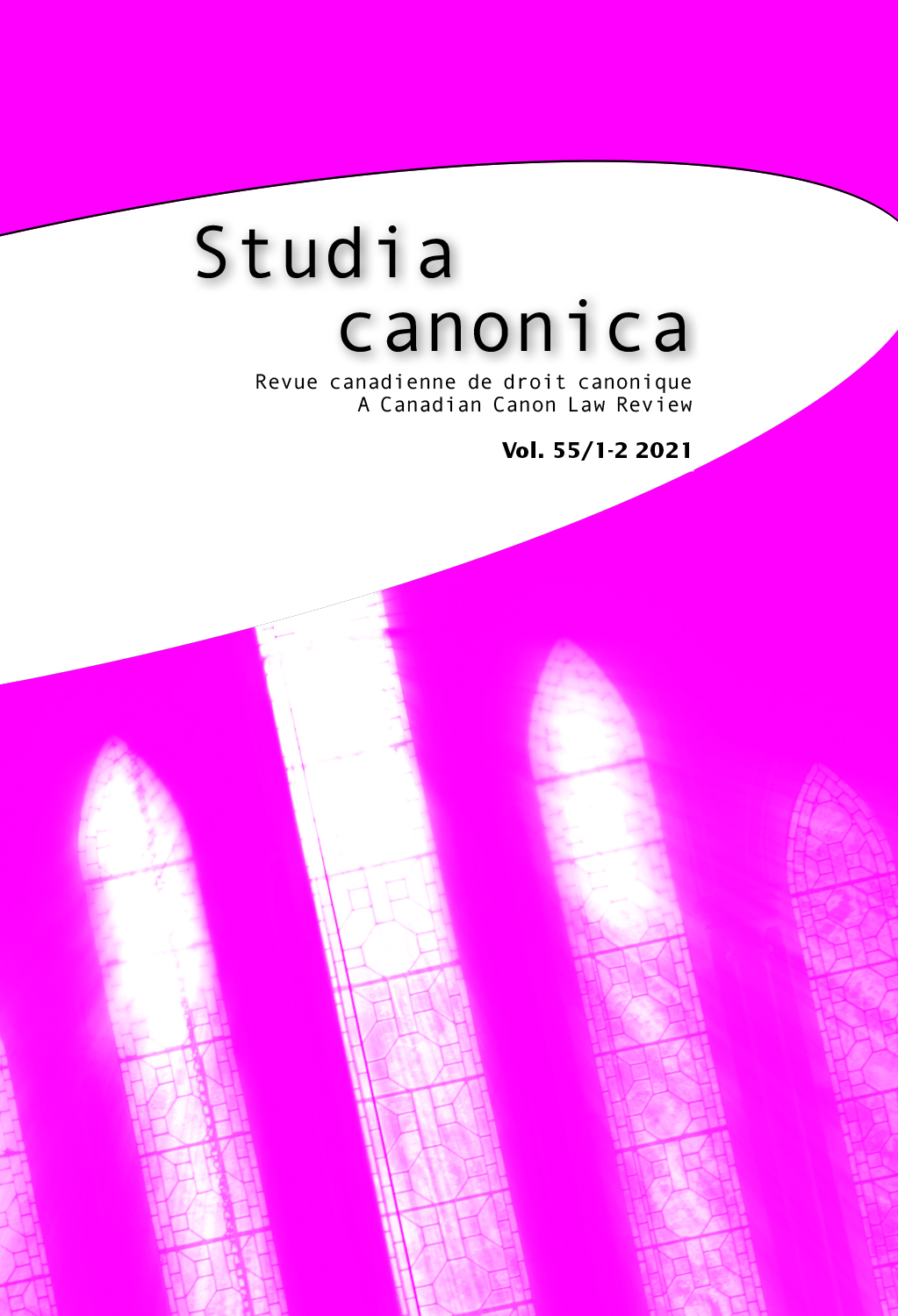 Document Details :

Title: La certitude morale dans le processus brevior
Subtitle: Nouvelle dynamique ou constance de la doctrine canonique?
Author(s): BOSSO, Armand Paul
Journal: Studia Canonica
Volume: 52 Issue: 2 Date: 2018
Pages: 283-317
DOI: 10.2143/STC.52.2.3286245

Abstract :
La nouvelle dynamique du processus brevior dans l'ordonnancement canonique suscite de nombreuses interrogations qui, loin de constituer des remises en question de la Mitis Iudex, se révèlent être un passage nécessaire à sa compréhension en vue de sa bonne réception dans les pratiques judiciaires. La question de la certitude morale en tant qu'élément central de l'activité délibérative au for canonique n'est pas subsidiaire, surtout lorsqu'on sait qu'aujourd'hui, nombreux sont les couples chrétiens en phase de recomposition à penser que le critère de la miséricorde devrait atténuer toute capacité à un jugement objectif. Pourtant la constance de la doctrine reste la même: l'obligation de la certitude morale dans l'évaluation des mariages canoniques lors du processus brevior se loge à la même enseigne que celle prévalant dans les jugements par voie du contentieux ordinaire. La dimension miséricordieuse de l'Église envers ses fils n'annihile pas ses capacités à demeurer dans la vérité objective.


---

The new dynamics of the processus brevior in the canonical ordinance triggered many questions that, far from calling into question Mitis Iudex, have proven to be a necessary path to its understanding for a good reception of the law in judicial practice. The question of moral certitude as a central element of deliberative activity in the canonical forum is not a subsidiary one, especially when we consider that, today, many Christian couples going through step-parenting believe that the criteria of mercy should soften the capacity for an objective judgment. Yet, the stability of the doctrine remains the same: the obligation of moral certitude in the evaluation of canonical marriages in the processus brevior is the same as the one required in ordinary contentious judgments. The merciful dimension of the Church for its children does not annihilate its capacity to remain in objective truth.


Download article