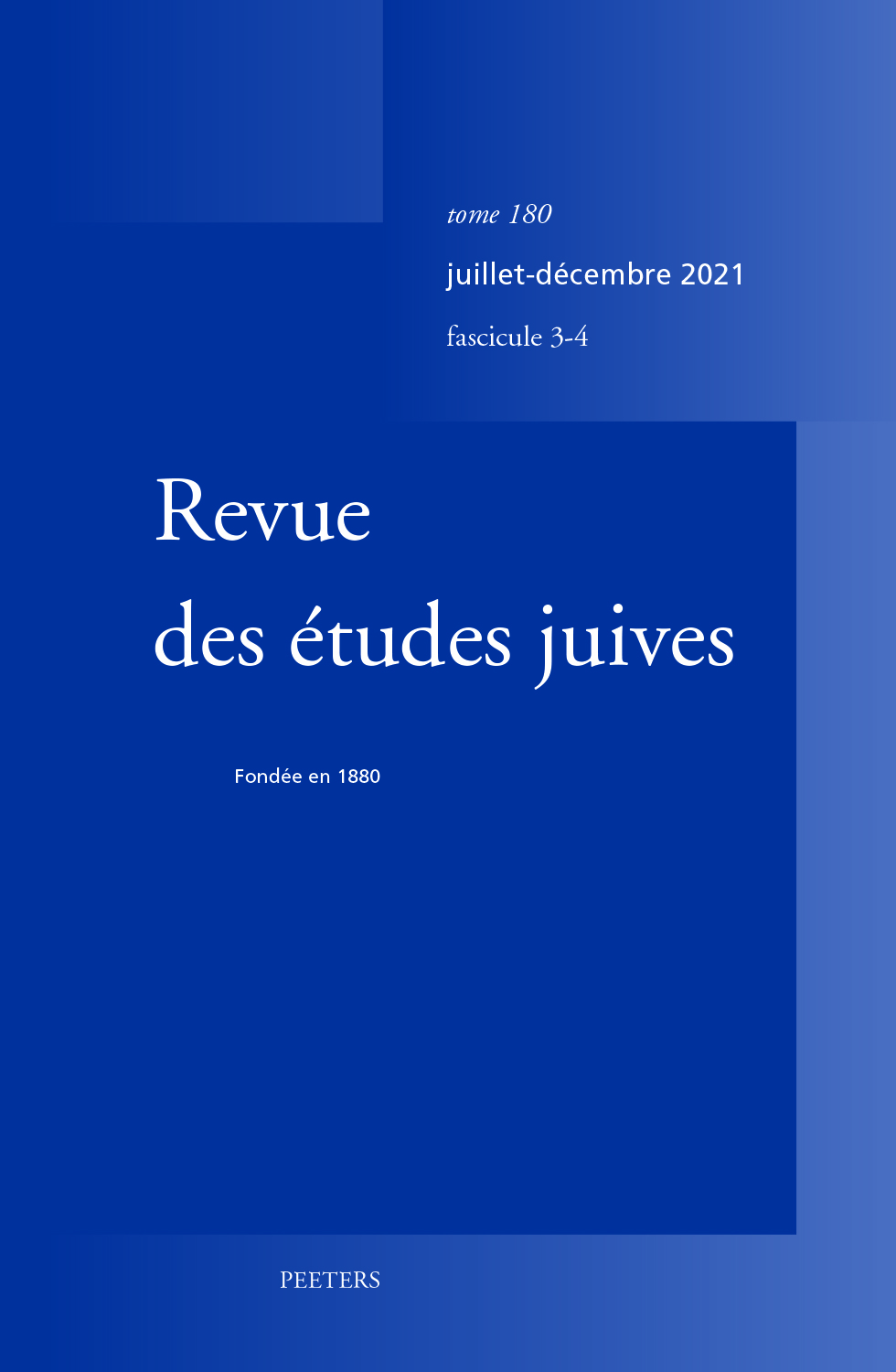 Document Details :

Title: Kosher Wine in Medieval Provence and Languedoc
Subtitle: Production and Commerce
Author(s): ROTH, Pinchas
Journal: Revue des Études Juives
Volume: 178 Issue: 1-2 Date: janvier-juin 2019
Pages: 59-78
DOI: 10.2143/REJ.178.1.3286067

Abstract :
Responsa literature from southern France provides detailed information about the production of and commerce in kosher wine. Because the cases in medieval rabbinic sources were recorded for their legal significance rather than their economic importance, they can shed light on aspects of medieval life that escape the reach of historians working with notarial or municipal documents. For example, piquette (pressed grapes mixed with water) was considered a low quality beverage, and is not mentioned in commercial records from the Middle Ages as much as wine is. However, Provençal rabbis devoted many discussions to the status of piquette in Jewish law. The responsa preserve detailed information about the ways in which kosher wine was produced on a commercial scale, and how it was marketed to kosher consumers in local and international markets. Read critically, these sources also demonstrate that the Jewish laity in medieval Provence and Languedoc were more conscientious in upholding the laws of kosher wine than is often assumed.


---

Les responsa du sud de la France fournissent des informations détaillées sur la production et le commerce de vin kašer. C'est pour leur intérêt juridique et non pour leur importance économique que les cas examinés ont été consignés dans les sources rabbiniques et, pour cette raison, ils éclairent des aspects de la vie médiévale qui échappent aux historiens travaillant sur des documents d'archives notariaux ou municipaux. On pourrait citer, à titre d'exemple, le cas de la piquette, fabriquée à partir de raisins pressés mélangés à de l'eau, qui, considérée comme une boisson de qualité inférieure, n'est pas autant mentionnée que le vin dans les registres commerciaux. En revanche, les rabbins provençaux, qui s'intéressaient à son statut dans le droit juif, lui ont consacré de nombreuses discussions. Des informations précises concernant la production de vin kašer à l'échelle commerciale et sa distribution sur les marchés locaux et internationaux pour les consommateurs qui mangeaient kašer, ont également été conservées dans les responsa. Une lecture critique de ces sources prouve aussi que les juifs du Languedoc et de la Provence, à l'époque médiévale, étaient plus soucieux de respecter les lois du vin kašer que ce qu'on suppose souvent.


Download article