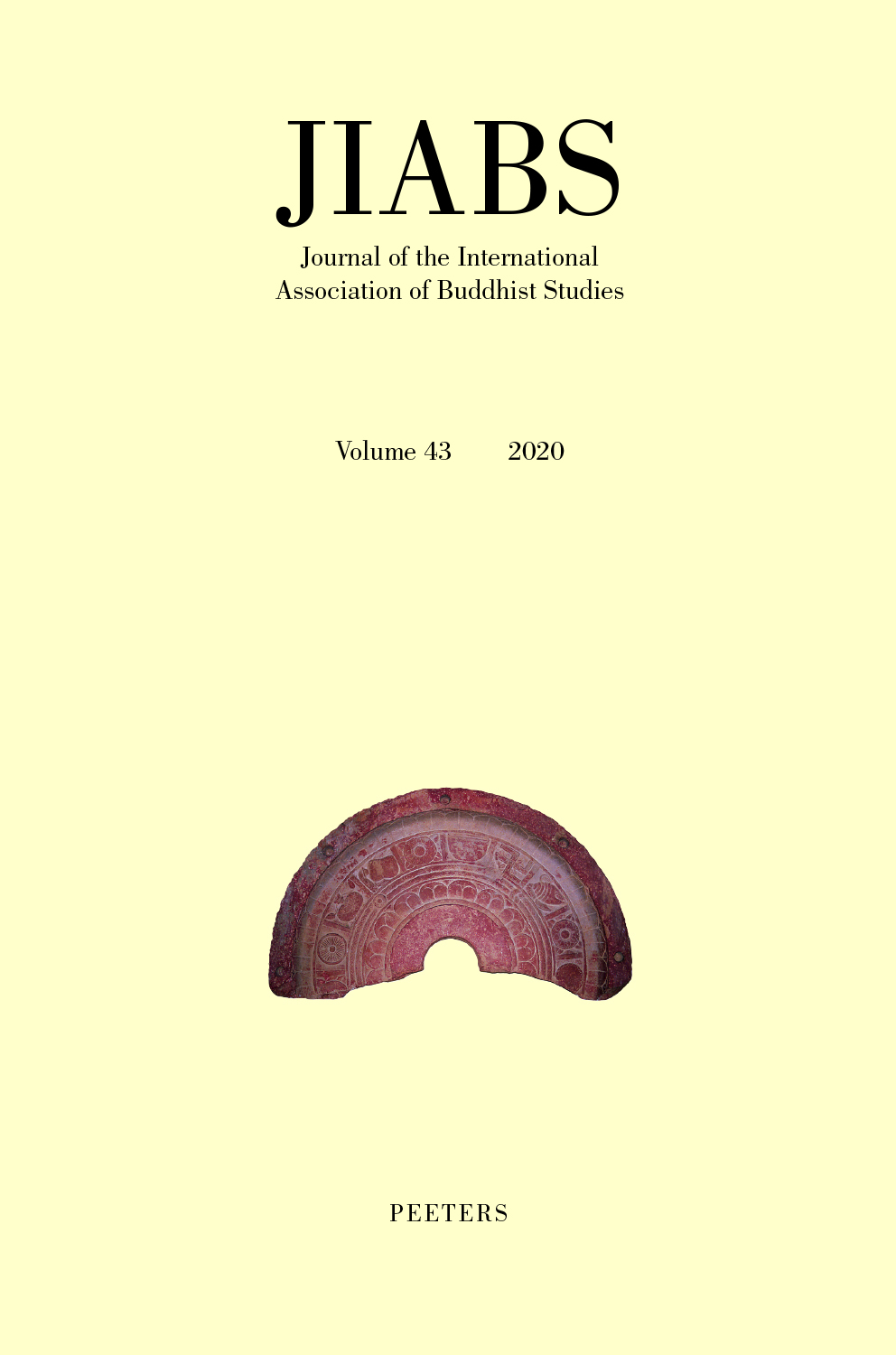 Document Details :

Title: Fragments of a Gāndhārī Manuscript of the Pratyutpannabuddhasaṃmukhāvasthitasamādhisūtra
Subtitle: (Studies in Gāndhārī Manuscripts 1)
Author(s): HARRISON, Paul , LENZ, Timothy , SALOMON, Richard
Journal: Journal of the International Association of Buddhist Studies
Volume: 41 Date: 2018
Pages: 117-143
DOI: 10.2143/JIABS.41.0.3285740

Abstract :
This article introduces a newly discovered fragment of the Pratyutpannabuddhasaṃmukhāvasthitasamādhisūtra written in the Gāndhārī language and Kharoṣṭhī script. It addresses the importance of this find as one of a steadily growing number of Mahāyāna sūtra fragments in Gāndhārī testifying to the popularity of this variety of Buddhism in Greater Gandhāra during the first centuries of the Common Era. The article provides an edition and study of the fragment in comparison with the Chinese and Tibetan translations of the sūtra, among which the early version of Lokakṣema, dated 179 CE, is especially important.


Download article