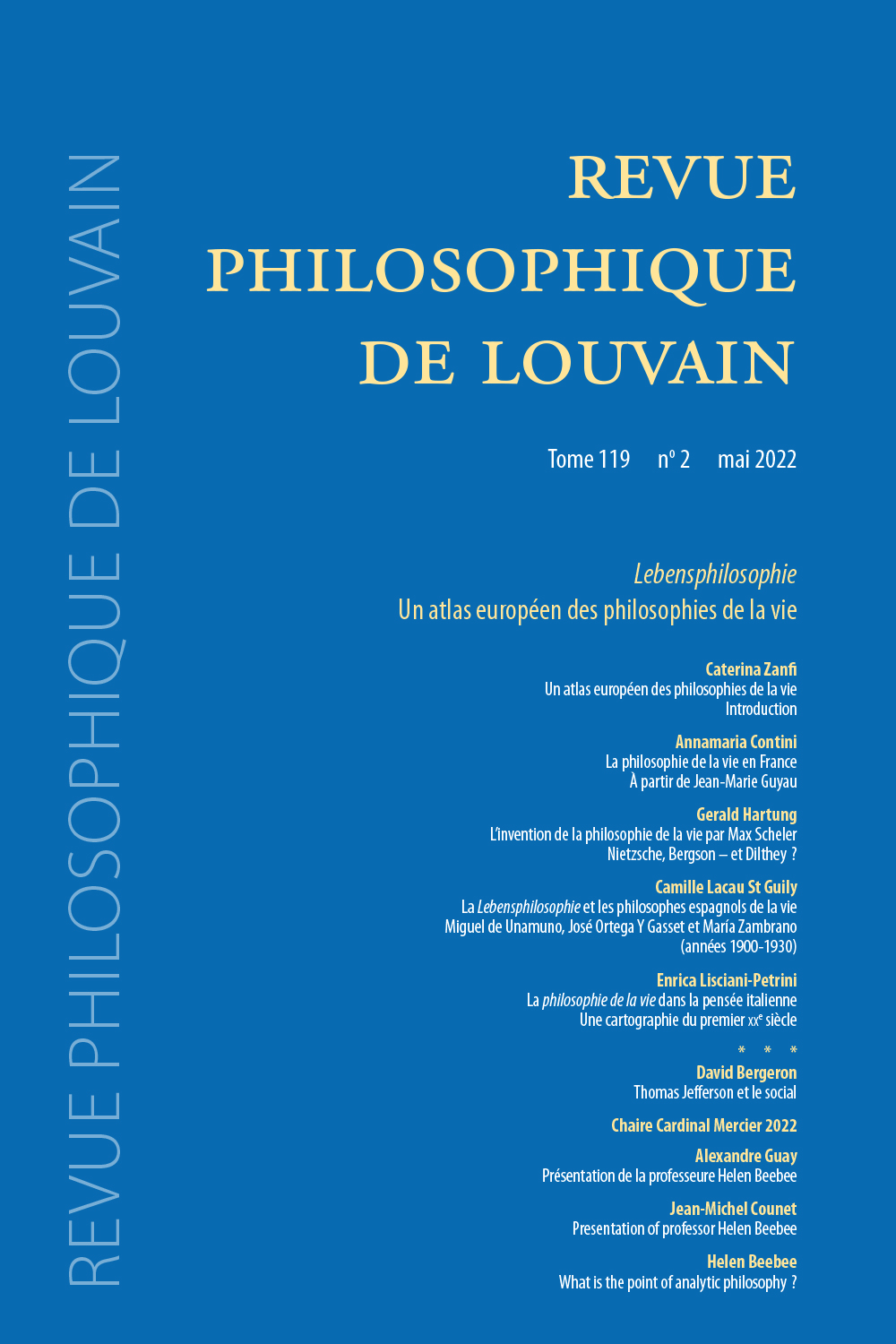 Document Details :

Title: État des lieux de la philosophie politique (2e partie)
Author(s): BRAECKMAN, Antoon, GEENENS, Raf
Journal: Revue Philosophique de Louvain
Volume: 116 Issue: 2 Date: mai 2018
Pages: 275-296
DOI: 10.2143/RPL.116.2.3285559

Abstract :
Dans une série de deux articles, nous essayons de faire une chose qui est par définition impossible: donner un aperçu complet de la philosophie politique contemporaine. Ce deuxième article commence par décrire les évolutions dans la réflexion sur la justice. Ce domaine constitue un vaste chantier qui, tout comme celui de la démocratie, se heurte nécessairement aux questions à vocation «mondiale»: comment réaliser la justice distributive à l'échelle mondiale, qu'est-ce qu'une politique de migration juste, etc. Outre les derniers thèmes, nous voulons également attirer l'attention sur une série de glissements et de discussions méthodologiques survenus récemment dans la philosophie politique. Nous nous concentrons sur trois tendances notables: le regain d'intérêt pour le contexte historique de la pensée politico-philosophique, l'activisme politique accru des philosophes politiques et, enfin, le débat profond entre les partisans de la philosophie politique «normative» et de la philosophie politique «réaliste».


---

In the space of two articles we shall try to do something by definition impossible: to give a complete overview of contemporary political philosophy. This second article starts by describing developments in considerations on justice. This is a vast field which, like democracy, necessarily encounters questions of worldwide import: how to achieve distributive justice on a global scale, what is a just migration policy etc. Besides the latter topics we also wish to draw attention to a series of methodological shifts and discussions that have taken place in political philosophy. We concentrate on three notable tendancies: the resurgence in interest in the historical context of politico-philosophical thought, the growing political activism of political philosophers, and, finally, the profound debate between the partisans of «normative» and «realist» political philosophy.


Download article