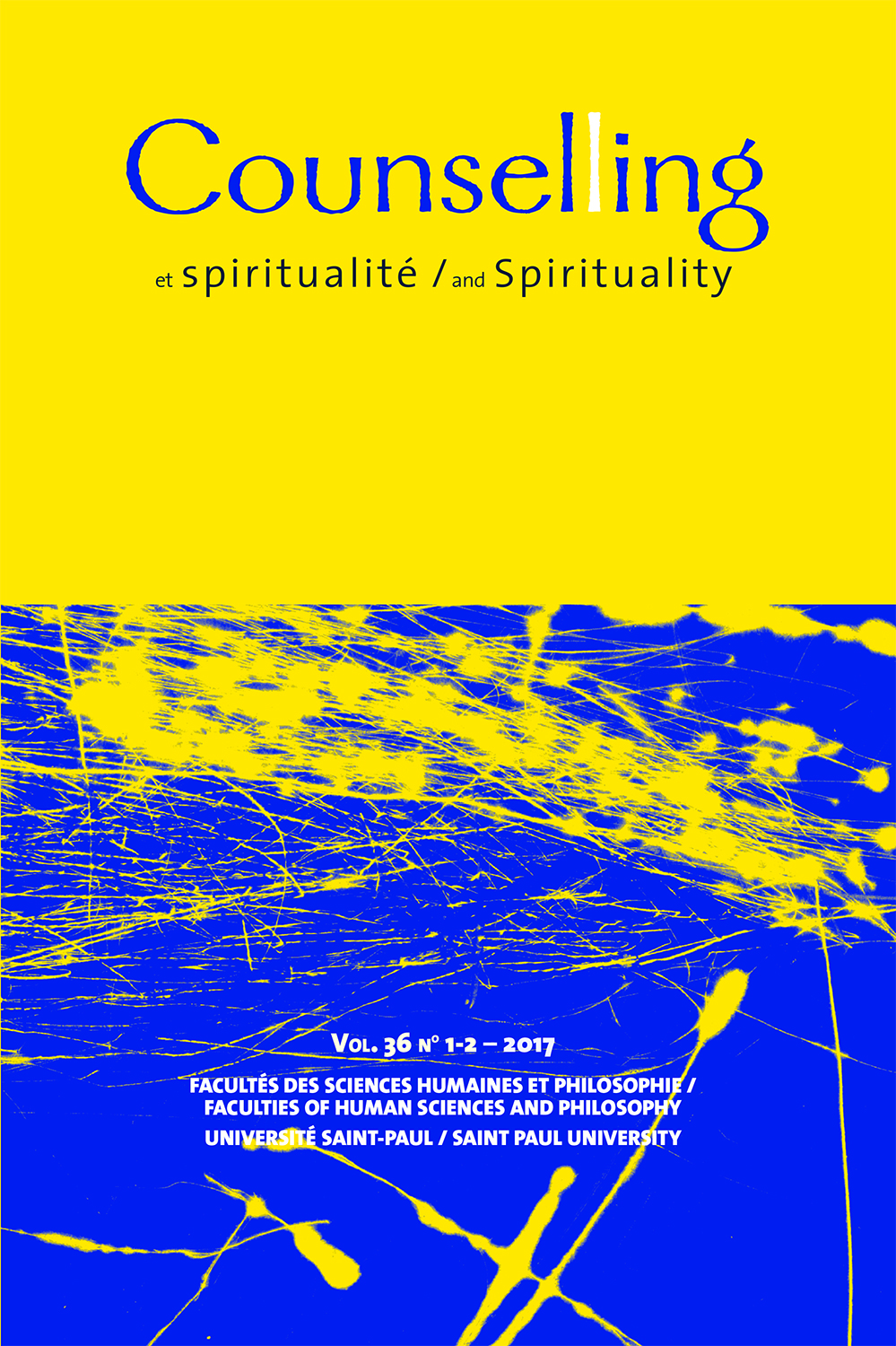 Document Details :

Title: Adolescents and Young Adults with Cancer
Subtitle: A Praxis Exploration on the Importance of Spirituality to Enhance Outcome and to Extend Life
Author(s): YORK, Oxford
Journal: Counseling et spiritualité / Counselling and Spirituality
Volume: 36 Issue: 1-2 Date: 2017
Pages: 213-234
DOI: 10.2143/CS.36.1.3285233

Abstract :
Cancer is one of the leading causes of death worldwide. There are over 100 types of cancer that can affect anyone regardless of their gender, race, age and/or social status. Adolescents and young adults (AYA) 18-39 years old account for approximately 2% of the Canadian population with cancer. The AYA population is a new and upcoming population facing the physical, mental and emotional effects of the disease of cancer. It appears that insufficient research and resources exist for this understudied population. Cancer is a tragedy at any age but for the AYA population it occurs at a period that should be the one of most active stages of development, family and social life. The purpose of this research paper is to review the literature on the provision of AYA with cancer, their unique psychosocial needs and to understand the connectivity to spirituality in developing a better outcome and enhancing life.


---

Le cancer est l'une des principales causes de décès dans le monde. Il existe plus d'une centaine de types de cancer qui peuvent toucher les personnes indépendamment de leur sexe, de leur race, de leur âge et/ou de leur statut social. Les adolescents et les jeunes adultes (AJA) âgés de 18 à 39 ans représentent environ 2% de la population canadienne atteinte de cancer. Le groupe des AJA est une nouvelle population croissante confrontée aux effets physiques, mentaux et émotionnels du cancer. Il semble que la recherche et les ressources soient insuffisantes pour cette population peu étudiée. Bien que le cancer soit une tragédie à tout âge, pour le groupe des AJA, il se produit à une période qui correspond aux étapes les plus actives de leur développement, autant au niveau familial qu'au niveau de leur vie sociale. Le but de cet article est d'examiner la littérature existante portant sur le groupe des AJA atteint de cancer, leurs besoins psychosociaux uniques ainsi que de comprendre la connectivité à la spiritualité afin de favoriser le développement de meilleurs résultats cliniques et d'améliorer la qualité de vie de ces personnes.


Download article