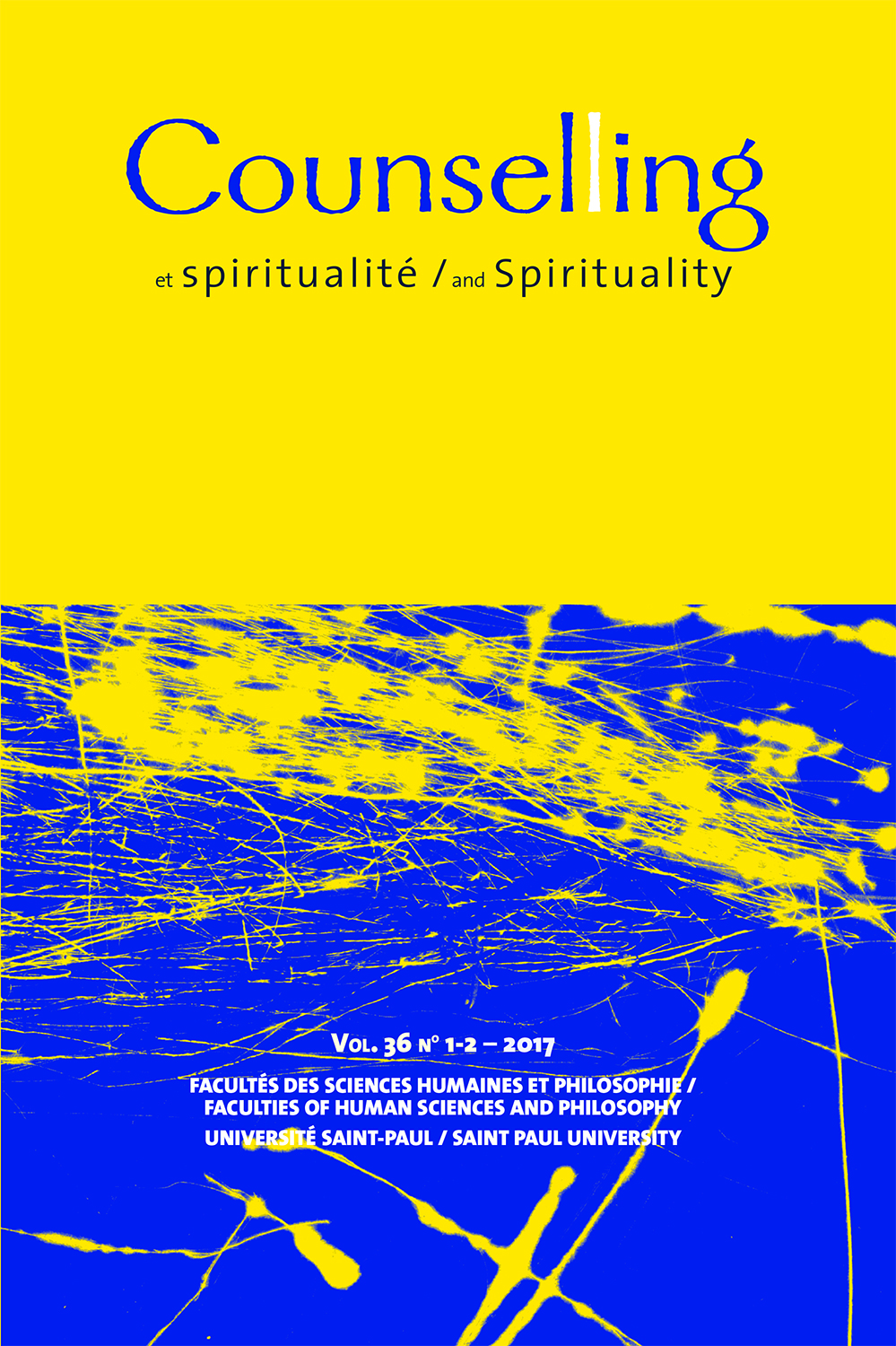 Document Details :

Title: The Effects of Therapist Mindfulness on Therapy
Subtitle: An Exploration of the Potential Benefits and Challenges of Therapist Mindfulness Practice
Author(s): OSMAN, Leila , BELLEHUMEUR, Christian R.
Journal: Counseling et spiritualité / Counselling and Spirituality
Volume: 36 Issue: 1-2 Date: 2017
Pages: 191-211
DOI: 10.2143/CS.36.1.3285232

Abstract :
Since its emergence in the West, mindfulness has become regarded as a valuable and effective therapeutic tool. Westernized by Jon Kabat-Zinn, mindfulness's foundations stretch back to ancient Buddhist tradition. The current work first explored the foundations of mindfulness, followed by the shifts and transformations it has undergone to take shape as the popular therapeutic tool. In contemporary research, the effect of mindfulness as a therapeutic tool has been well researched. However, exploration of the effects of therapist mindfulness, particularly on clinical and relational aspects of therapy simultaneously, is less readily available. The goal of the current research was twofold: to illustrate the possible benefits and potential challenges of therapist mindfulness practice on therapy, and to explore therapeutic outcomes and their limitations. The possible implications for psychotherapy and therapeutic practice were discussed, as well as future areas of research.


---

Depuis son émergence en Occident, la pleine conscience est considérée comme un outil thérapeutique valable et efficace. Popularisés en Occident Jon Kabat-Zinn, les fondements de la pleine conscience proviennent de la tradition bouddhiste ancienne. Le présent article explore d'abord les fondements de la pleine conscience, suivi par une exploration des changements et des transformations que celle-ci a subis pour devenir un outil thérapeutique connu. Dans la recherche contemporaine, l'efficacité de la pleine conscience comme outil thérapeutique est bien documentée. Cependant, l'exploration des effets de la pratique de la pleine conscience par le thérapeute est moins étudiée (particulièrement, l'exploration simultanée des aspects cliniques et des aspects relationnels de la thérapie). Les deux objectifs de cette recherche sont: d'illustrer les avantages potentiels et les défis potentiels de la pratique de la pleine conscience par le thérapeute dans le contexte de la thérapie; d'explorer les résultats thérapeutiques et leurs limites. Les implications possibles pour la psychothérapie et la pratique thérapeutique sont discutées, ainsi que les futurs domaines possibles de recherche.


Download article