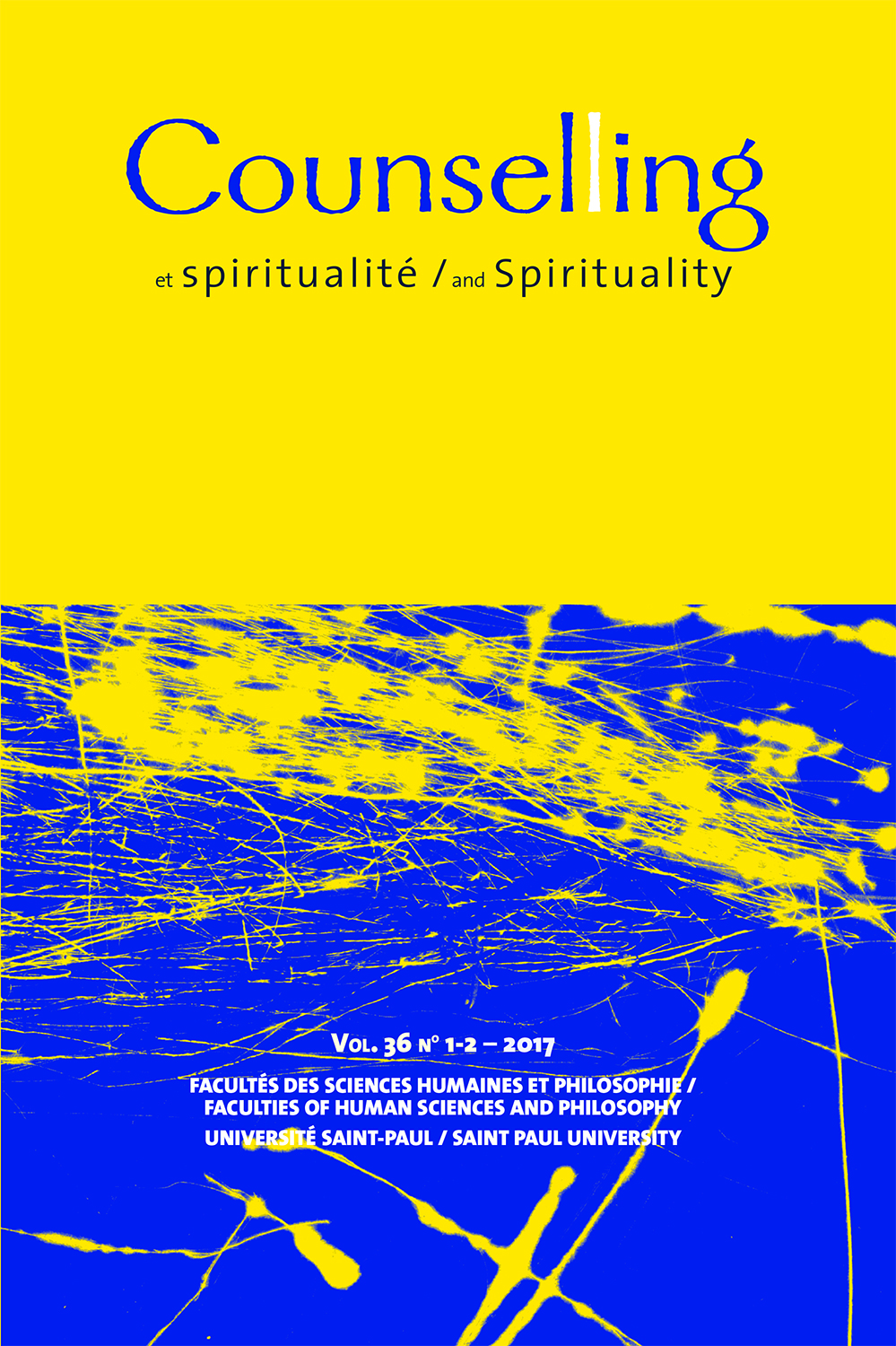 Document Details :

Title: Meaning-Based Interventions for Addressing End-of-Life Coping
Author(s): YAGI, Ines, ARMSTRONG, Laura Lynne
Journal: Counseling et spiritualité / Counselling and Spirituality
Volume: 36 Issue: 1-2 Date: 2017
Pages: 169-190
DOI: 10.2143/CS.36.1.3285231

Abstract :
Life is full of uncertainties but one thing that is certain is that all living organisms are condemned to the same fate: Death. The thought of one's finitude is an anxiety-proving subject that continuously haunts human consciousness. Rather than transcending the overwhelming fear of death through meaning-making, many people go to great length to avoid and deny this existential fact. The failure to surpass the maladaptive death related anxiety and fear has proven to be a fundamental source of psychopathology. This article will explore death denial in Western Society by specifically focusing on terminally ill patients and the use of meaning-making approaches to address end-of-life issues. Existential ways of overcoming death anxiety and denial will be explored by focusing on meaning making. Specifically, a blend of traditional existential approaches will be explored to address death anxiety and denial in therapy including Frankl's Logotherapy, Yalom's existentialism, as well a novel Second Wave Positive Psychology approach called R.E.A.L. Therapy: Rational-Emotive, Attachment, Logotherapy.


---

La vie est remplie d'incertitudes, mais une chose certaine est que tous les organismes vivants sont condamnés au même sort: la mort. La pensée de sa finitude est un sujet de preuve d'anxiété qui hante continuellement la conscience humaine. Plutôt que de transcender la peur accablante de la mort par la prise de sens, beaucoup de gens s'efforcent d'éviter et de nier ce fait existentiel. Le fait de ne pas surmonter l'angoisse et la peur liées à la mort se révèle une source fondamentale de psychopathologie. Cet article explore le déni de la mort dans la société occidentale en se concentrant spécifiquement sur les patients en phase terminale et l'utilisation d'approches signifiantes pour traiter ces questionnements philosophiques de fin de vie. Finalement, les voies existentielles pour vaincre l'angoisse et le déni de la mort seront explorées en se concentrant sur la création de sens. Plus précisément, un mélange d'approches existentielles traditionnelles sera approfondi pour aborder l'anxiété mortelle et le déni en thérapie, notamment la Logothérapie de Frankl, l'existentialisme de Yalom, ainsi qu'une nouvelle approche de Psychologie positive, une deuxième vague appelée R.E.A.L. Thérapie : Rationnel-Émotive, Attachement, Logothérapie.


Download article