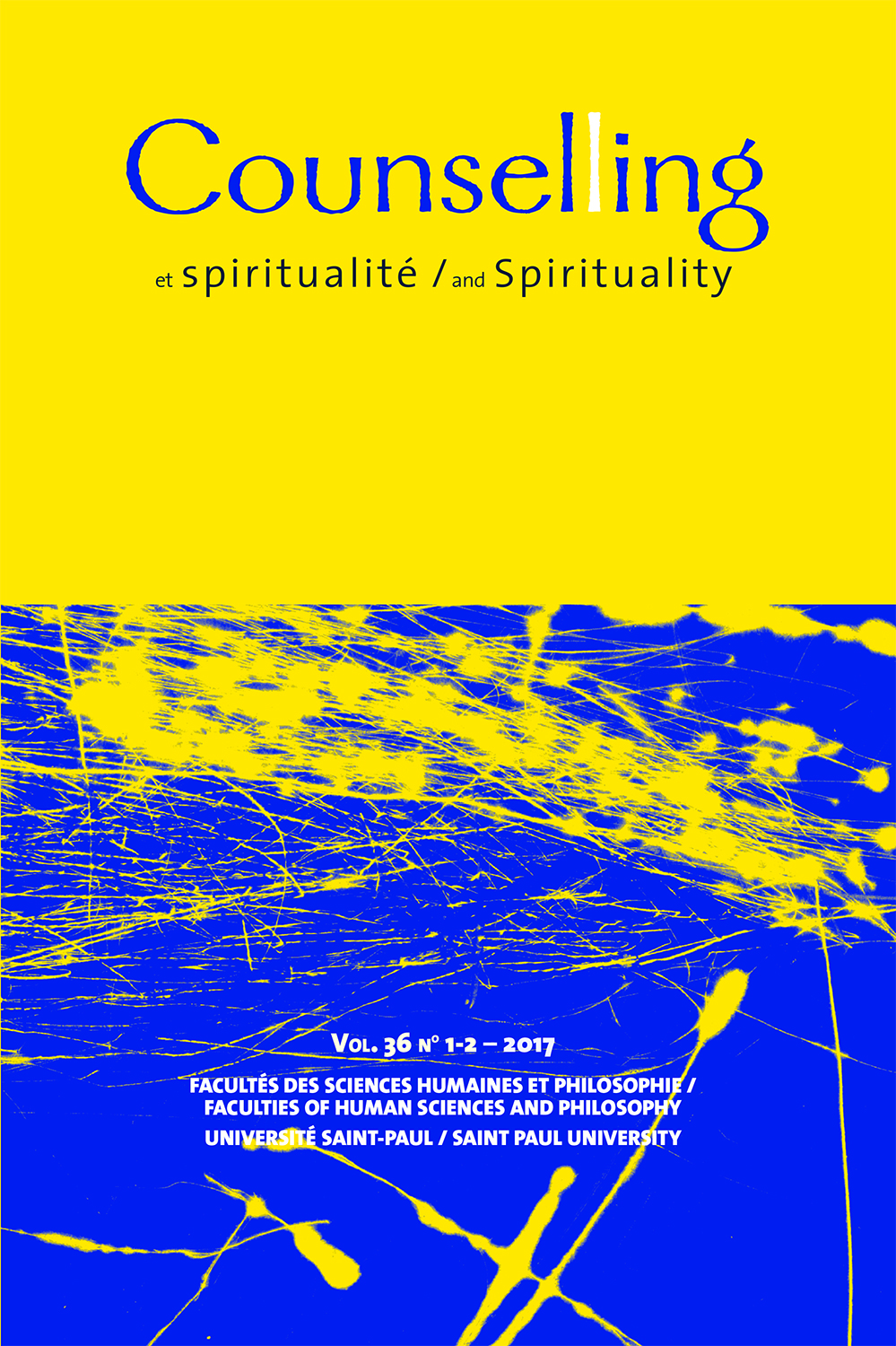 Document Details :

Title: Swallowing the 'Givens' of Existence
Subtitle: How Second Wave Positive Psychology can Contribute to Psychotherapy for Eating Disorder Treatment
Author(s): SIGG, Caitlin , ARMSTRONG, Laura Lynne
Journal: Counseling et spiritualité / Counselling and Spirituality
Volume: 36 Issue: 1-2 Date: 2017
Pages: 145-168
DOI: 10.2143/CS.36.1.3285230

Abstract :
The lived experience of individuals with eating disorders, as well as the existential aspects of these syndromes, is often neglected in treatment and recovery. Emergent research suggests that the process of healing does not conclude once binging or purging behaviours have ended and a healthy weight has been obtained, despite that this is often the medical indicator of recovery. Among its many other motivations, eating disorders serve as an illusory mechanism for coping with profound existential chasms, including but not limited to, loneliness, emptiness, and despair. Understood in this context, behaviors that appear grossly disordered – self-starvation, gorging, and vomiting can be understood in relation to the human experiences of connection, fulfillment, and hope. The present article demonstrates how the relevance and use of existentialism as a conceptual framework, and Second Wave Positive Psychology (PP2.0) as an approach, may be valuable contributors in the therapeutic work with individuals affected by eating disorders.


---

L'expérience vécue par les personnes aux prises avec des troubles de l'alimentation, ainsi que les aspects existentiels de ces syndromes, sont souvent négligés dans le traitement et le rétablissement. La recherche émergente permet de constater que le processus de guérison ne se conclut pas une fois que les comportements des fringales et des purges ont pris fin et qu'un poids sain est obtenu, bien qu'ils soient souvent l'indicateur médical du rétablissement. Parmi les nombreuses motivations, les troubles de l'alimentation servent de mécanisme illusoire pour faire face à des abîmes existentiels profonds, entre-autres, la solitude, le vide et le désespoir. Dans ce contexte, ces comportements, qui apparaissent grossièrement désordonnés – se priver de nourriture d'une manière intentionnelle, se gaver et vomir, peuvent être liés aux expériences humaines de connexion, d'épanouissement et d'espoir. L'article démontre la pertinence de l'existentialisme et de son utilisation comme un cadre conceptuel, ainsi que celle de la deuxième vague de la Psychologie Positive (PP2.0), comme approche, pour un travail thérapeutique avec les personnes souffrant de troubles de l'alimentation.


Download article