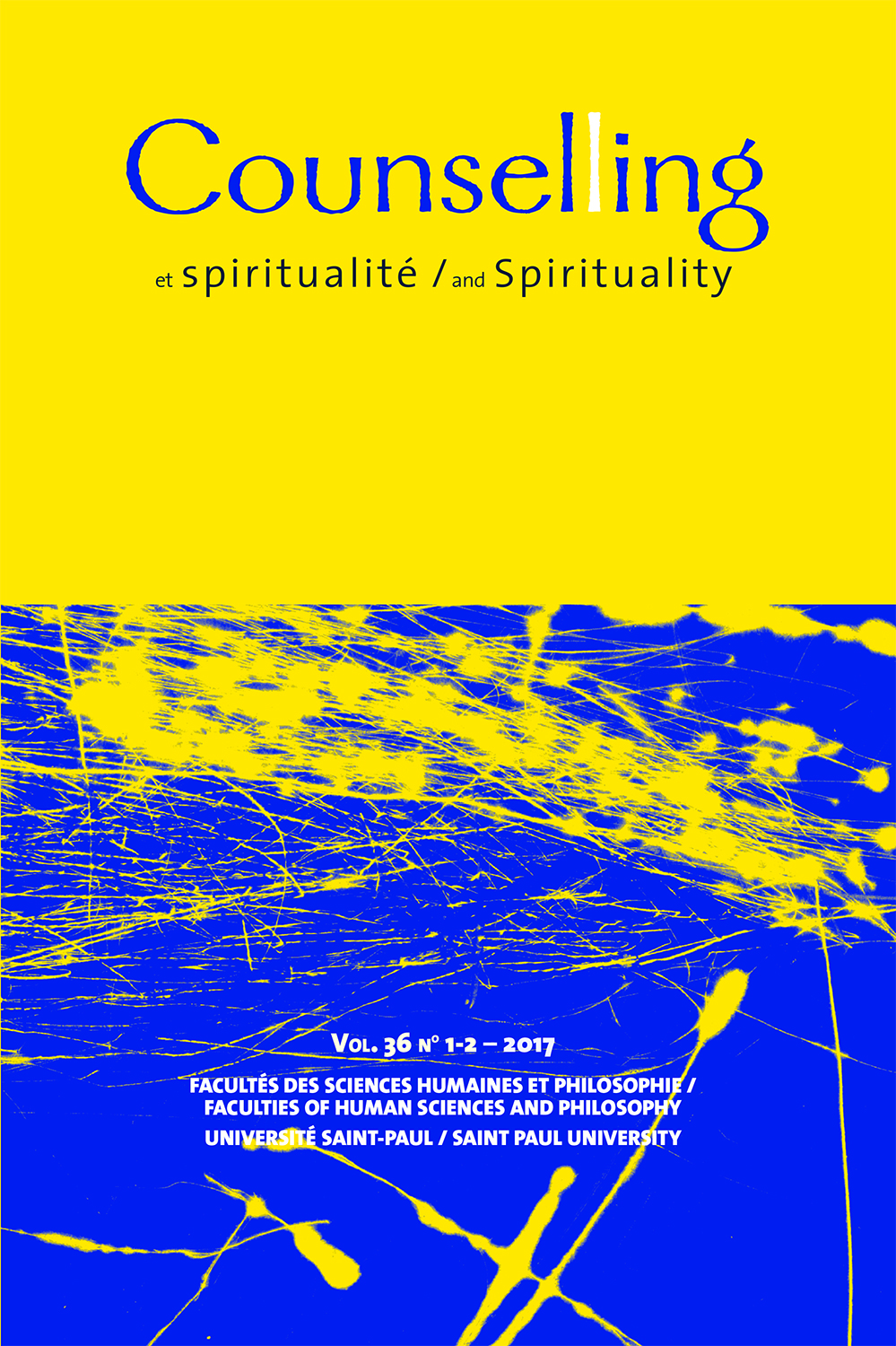 Document Details :

Title: Well-Being Therapy in Schools
Subtitle: Implications for Spirituality-Informed Counselling Practice
Author(s): SINK, Christopher A. , LEMICH, Gregory
Journal: Counseling et spiritualité / Counselling and Spirituality
Volume: 36 Issue: 1-2 Date: 2017
Pages: 121-143
DOI: 10.2143/CS.36.1.3285229

Abstract :
The primary aim of this article is to introduce school-based counsellors to Well-Being Therapy (WBT) and its value to facilitating aspects of spiritual well-being in children and youth. The narrative situates positive psychotherapy and its derivative, WBT, within the context of positive psychology theory. Next, previous research demonstrating WBT's effectiveness in K-12 schools is detailed. Specific WBT counselling formats, phases, and strategies are summarized. A case study is provided illustrating the utility of WBT coupled with spiritually-integrated counselling methods to assist an elementary school pupil struggling with anxiety issues and personal and social distress.


---

Cet article vise principalement à initier les conseillers scolaires à la thérapie de bien-être (Well-Being Therapy WBT) et sa capacité à faciliter certains aspects du bien-être spirituel chez les enfants et les jeunes. Le texte situe la psychothérapie positive, WBT, et ses origines, dans le cadre de la théorie de la psychologie positive. Ensuite, à partir de recherches existantes, il détaille l'efficacité de WBT dans les écoles commençant par la maternelle et jusqu'à la 12e année. L'article résume des formats, des phases et des stratégies spécifiques à la WBT. Une étude de cas illustre l'efficacité de WBT, qui conjointement à des méthodes de counseling spirituellement intégrées, aident une étudiante à l'école primaire aux prises avec des problèmes d'anxiété et de détresse personnelle et sociale.


Download article