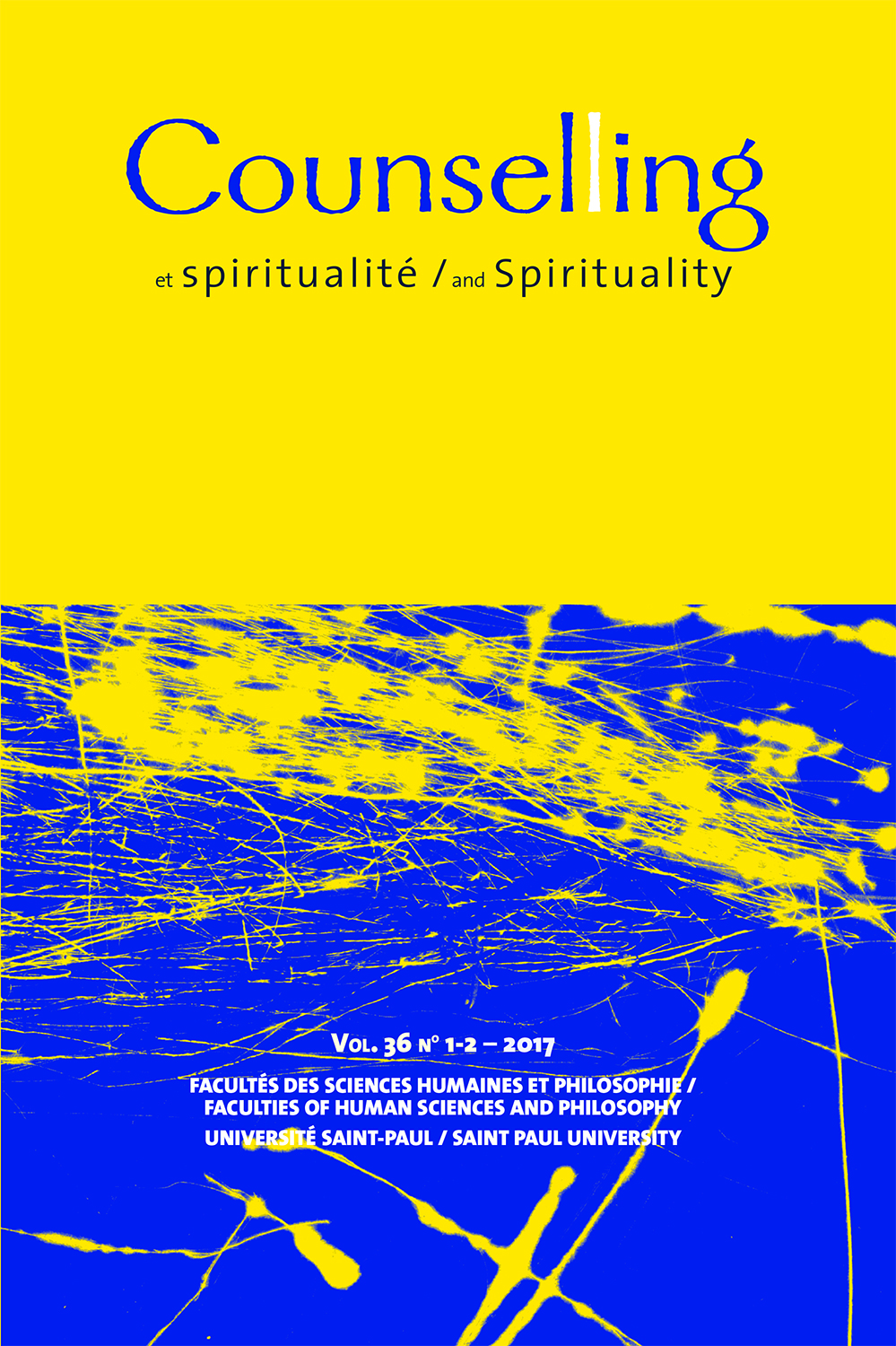 Document Details :

Title: The D.R.E.A.M. Program: Developing Resilience through Emotions, Attitudes & Meaning
Subtitle: Program Development and Evaluation through a Knowledge Translation-Integrated Approach
Author(s): ARMSTRONG, Laura Lynne
Journal: Counseling et spiritualité / Counselling and Spirituality
Volume: 36 Issue: 1-2 Date: 2017
Pages: 93-120
DOI: 10.2143/CS.36.1.3285228

Abstract :
Alarmingly, 20% of Canadian children and youth experience mental illness. These disturbances cause impairment in academic, social, and longer-term functioning. To address such concerns before they emerge, the Mental Health Commission of Canada proposes the implementation of resilience-based approaches. To enhance resilience, we are building and evaluating the D.R.E.A.M. Program. D.R.E.A.M. teaches skills for resilience to school children, ages 6 to 12, through original music and brief hands on activities. It is grounded in a novel second-wave positive psychology approach called R.E.A.L. Therapy. R.E.A.L. unifies evidence-based Rational-Emotive, Attachment, and Logotherapy theory and practice. Through this approach that targets behavioural, emotional, and spiritual (meaning-based) aspects of children holistically, D.R.E.A.M. strives to: 1) Empower school systems with a cost-effective, readily mobilized, sustainable, resiliency-based educational toolkit; and 2) enhance child resilient coping to reduce social, emotional, and behavioural challenges. This article describes the Second-Wave Positive Psychology theoretical foundations of D.R.E.A.M., and a Knowledge Translation-Integrated approach to program development and evaluation to assess program credibility, sustainability, feasibility, and acceptability. If ultimately supported by further research findings, D.R.E.A.M. will be offered on a not-for-profit basis, in particular to higher need communities.


---

Chiffre alarmant, 20% des enfants et des adolescents canadiens souffrent de troubles mentaux. Ces troubles peuvent provoquer des problèmes à long terme au niveau du fonctionnement scolaire et social. Pour y répondre et avant que ces troubles mentaux émergent, la Commission de la santé mentale du Canada propose des programmes fondés sur la résilience. Pour renforcer la résilience, nous avons élaboré et évalué le programme D.R.E.A.M. Il s'agit d'un programme qui enseigne des compétences pour optimiser la résilience des enfants, âgés de 6 à 12 ans. D.R.E.A.M. inclut la musique originale et de brèves activités pratiques. Le programme est fondé sur une approche issue de la psychologie positive (deuxième vague), appelée la Thérapie R.E.A.L. R.E.A.L. unifie la théorie et la pratique des approches Émotivo-Rationnelle de l'Attachement et de la Logothérapie. Grâce à cette approche, qui cible de manière holistique les aspects comportementaux, émotionnels et spirituels des enfants, le programme D.R.E.A.M. vise à: 1) donner aux systèmes scolaires des compétences éducationnelles portant sur la résilience qui sont économiques, facilement mobilisables et durables; 2) réduire les troubles émotionnels, sociaux et comportementaux. Cet article décrit les fondements théoriques de la deuxième vague de la psychologie positive de D.R.E.A.M. ainsi qu'approche de transmission intégrée des connaissances («KTI», selon l'acronyme anglais) utile pour le développement du programme et l'évaluation de celui-ci à partir de critères tels que la crédibilité, la durabilité, la faisabilité et l'acceptabilité. Ultimement, advenant l'appui empirique ultérieur du programme D.R.E.A.M., celui-ci sera offert sur une base non lucrative, et ce, particulièrement, aux communautés ayant les plus grands besoins.


Download article