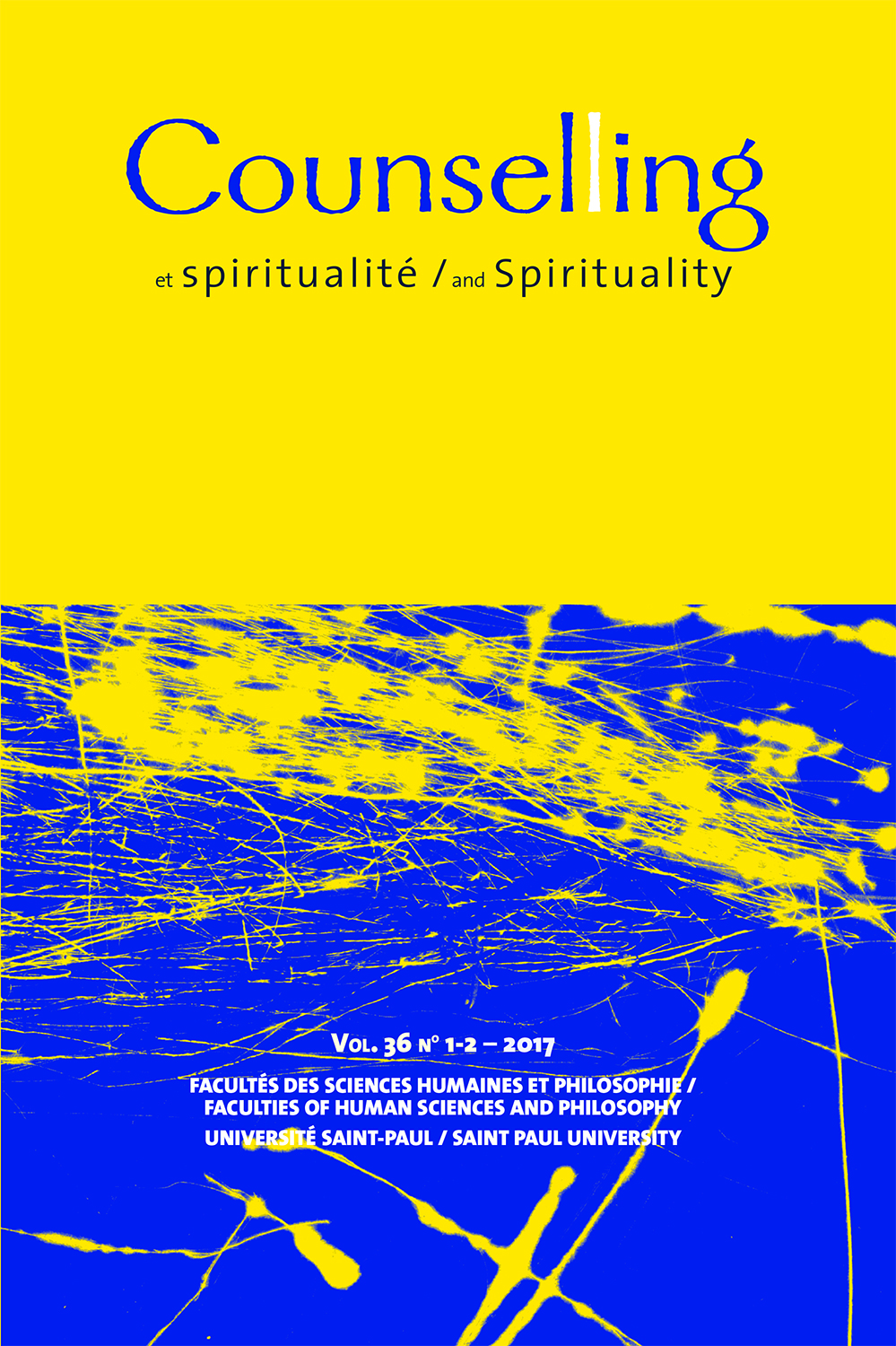 Document Details :

Title: Faith and Subjectivation in the Age of the 'Mourning' of God
Author(s): ARÈNES, Jacques
Journal: Counseling et spiritualité / Counselling and Spirituality
Volume: 36 Issue: 1-2 Date: 2017
Pages: 15-31
DOI: 10.2143/CS.36.1.3285224

Abstract :
Adopting the perspective of psychoanalytic anthropology, this article identifies the ways in which secularization modifies the inner psychology of believers. The oxymoron 'gain in loss' summarizes the current condition of faith. This situation can be seen as part of the transition from a faith-based world, where one was supposed to welcome meaning, towards a more postmodern configuration that focuses instead on the search for meaning. The act of believing thus becomes a form of transitional creativity. In order to shed light upon the new relationship between faith and subjectivation, this article focuses on clinical or historical examples, and on psychoanalytic analysis of mystical discourse. Finally, the article focuses on how the dynamic of belief can entail a radical change in the very conditions of 'mourning', and how this knowledge can be useful to non-believers.


---

Dans une perspective d'anthropologie culturelle psychanalytique, nous interrogerons la manière dont la «sortie du religieux» modifie le travail psychique du croire. L'oxymore du «gain dans la perte» résume alors la condition croyante postmoderne. Cette situation est le reflet du passage de l'accueil du sens à la quête de sens. Le croire développe ainsi une créativité de type transitionnel. Nous ferons appel, afin de mettre en lumière les nouvelles problématiques de la subjectivation croyante, à des exemples de la clinique psychanalytique ou de l'actualité, et nous analyserons le discours de mystiques. Nous soulignerons finalement combien la dynamique du croire suscite une expérience de changement radical dans les conditions même du «deuil», expérience dont l'enseignement pourrait être utile au non croyant.


Download article