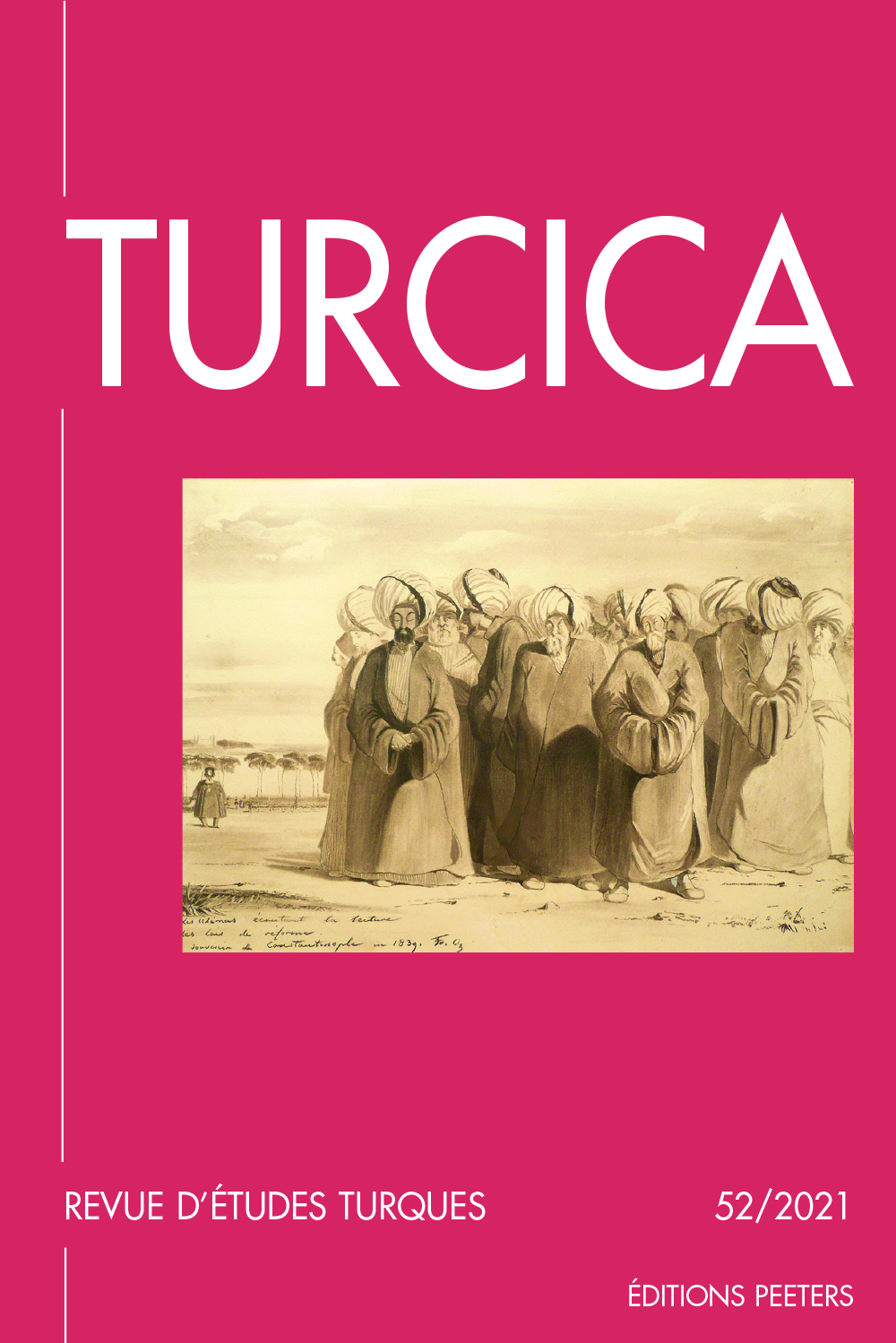 Document Details :

Title: Les notes de voyage du patriarche Arsenije III Crnojević, de Peć à Silivri, en 1682
Author(s): LORY, Bernard
Journal: Turcica
Volume: 49 Date: 2018
Pages: 373-387
DOI: 10.2143/TURC.49.0.3285085

Abstract :
Connu pour avoir émigré en Autriche à l'occasion de la campagne autrichienne de 1689-90, le patriarche de Peć Arsenije III Crnojević (vers 1633-1706) fit en 1682 le pèlerinage de Jérusalem. Il tint un journal de ce voyage, dont n'ont été conservées que les dix-neuf premières étapes, entre Peć et Silivri. Bien connu des linguistes, ce document publié en 1872 n'a guère été exploité par les historiens. C'est pourquoi il a paru utile d'en publier ici une traduction française. Parmi les éléments intéressants, on peut citer l'usage d'un riche vocabulaire servant à hiérarchiser les lieux traversés, l'itinéraire suivi, ou des informations religieuses et historiques absentes ailleurs: on signalera en particulier sa visite à la tombe d'Uglješa Mrnjavčević, célèbre victime de la bataille de la Marica (1371). Le patriarche de Peć, chef spirituel de la population serbe, apparaît ainsi comme le dépositaire de la mémoire historique des chrétiens balkaniques.


---

Better known for his migration to Austria on the occasion of the 1689-90 Austrian campaign, Peć patriarch Arsenije III Crnojević (ca 1633-1706) made a pilgrimage to Jerusalem in 1682. He kept a journal of his journey, of which only the first nineteen stages, between Peć and Silivri, have been preserved. This document, which has been published in 1872, is well known by the linguists, but has not been thoroughly studied by historians. This is why it may be useful to give here a French translation of it. Among different interesting points, one could mention a rich vocabulary used to suggest a hierarchy of the places Arsenije passed by, his itinerary, as well as information on religious or historical topics unknown elsewhere. Particularly interesting is his visit to the tomb of Uglješa Mrnjavčević, a famous victim of the Maritza battle (1371): the patriarch of Peć and leader of the Serbian population thus appears as the keeper of the Balkan Christians' historical memory.


Download article