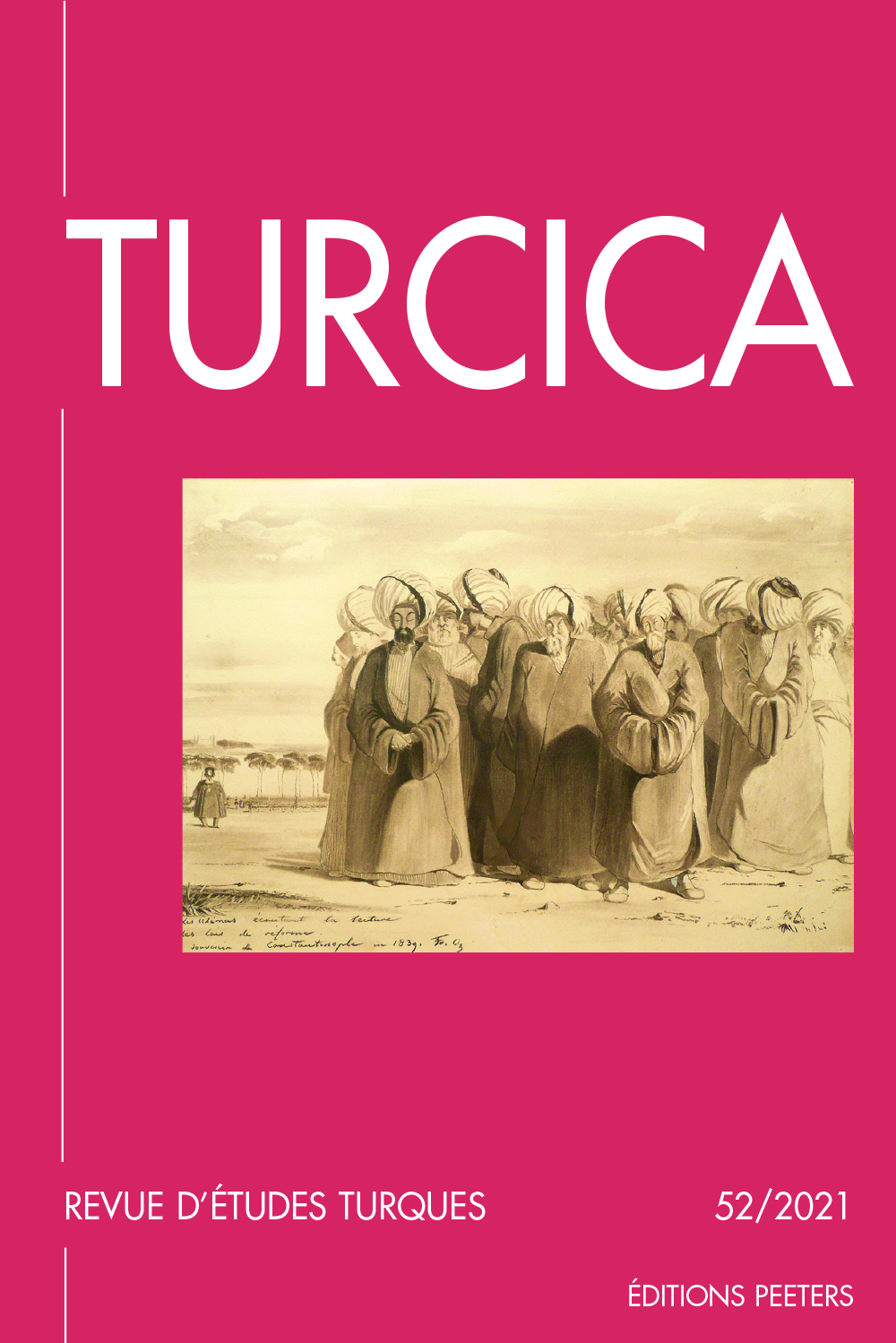 Document Details :

Title: Ottomans at the Alhambra, 1844-1914
Subtitle: An Investigation into the Perception of Al-Andalus by Ottoman Subjects in Times of Modernity
Author(s): ELDEM, Edhem
Journal: Turcica
Volume: 49 Date: 2018
Pages: 239-359
DOI: 10.2143/TURC.49.0.3285083

Abstract :
Partant de la photo d'un homme en costume oriental posant devant le décor mauresque d'une cour andalouse, cet article entreprend de retracer, grâce aux livres des visiteurs de l'Alhambra, la manière dont des sujets ottomans et, plus généralement, des musulmans du Machrek ont vu, perçu et décrit l'un des monuments les plus visités et les plus évocateurs du passé arabe et islamique du XIXe siècle. De Fuad Efendi à Midhat Pacha, d'Aḥmad Zakī à Aḥmad Shawqī, une cinquantaine d'«orientaux» ont ainsi laissé une trace de leur passage à Grenade. S'il est vrai que beaucoup d'entre eux se contentèrent de signer et de dater le livre d'or du monument, les commentaires laissés par certains suggèrent l'existence de différences notables entre les Ottomans de langue et culture arabes et ceux de langue et culture turques, les premiers bénéficiant de connaissances qui donnaient à leur visite un sens qui, apparemment, échappait aux derniers. Cette observation d'une divergence culturelle entre «Arabes» et «Turcs» invite à s'interroger sur le sens que ces derniers pouvaient bien donner aux bâtiments de style mauresque dont Istanbul s'enrichit tout au long des années 1860. Là aussi, il semble bien que contrairement à ce qui a été avancé par certains historiens, cette frénésie architecturale n'avait guère d'autre inspiration que la transmission, par un petit nombre d'architectes européens et arméniens, d'une mode créée par Owen Jones et ses émules. Il faut donc conclure que la «découverte» de l'Alhambra par l'élite ottomane n'a su aller au-delà d'une perception rendue d'autant plus superficielle par le fait qu'elle était largement tributaire de connaissances et de goûts acquis par le truchement de l'Occident.


---

Triggered by the photograph of a man in Oriental garb posing before the Moresque decoration of an Andalusian courtyard, this article uses the visitors' books of the Alhambra, to study how Ottoman subjects, and more generally, Muslims from the Mashreq, viewed, perceived, and described one of the most visited and most evocative monuments of the Arab and Islamic past in the nineteenth century. From Fuad Efendi to Midhat Pasha, from Aḥmad Zakī to Aḥmad Shawqī, some fifty 'Orientals' thus left a trace of their passage in Granada. Although many of them left little more than a signature and date on the books, the comments left by others reveal significant differences between Ottomans of Arab linguistic and cultural background and those of Turkish language and culture. The former enjoyed a culture, which gave meaning to their visit, as opposed to the latter, who seemed to lack such means. This cultural divergence between 'Arabs' and 'Turks' makes one wonder about whether or not the latter may have really attached a meaning to the edifices in Moresque style that were erected in Istanbul throughout the 1860s. There again, it seems that, contrary to some historians' claims, there was little more behind this building craze than an Owen Jonesian fad catered by a handful of European and Armenian architects. One is forced to come to the conclusion that the 'discovery' of the Alhambra by the Ottoman elite remained all the more superficial due to its heavy dependence on knowledge and tastes predominantly acquired from the West.


Download article