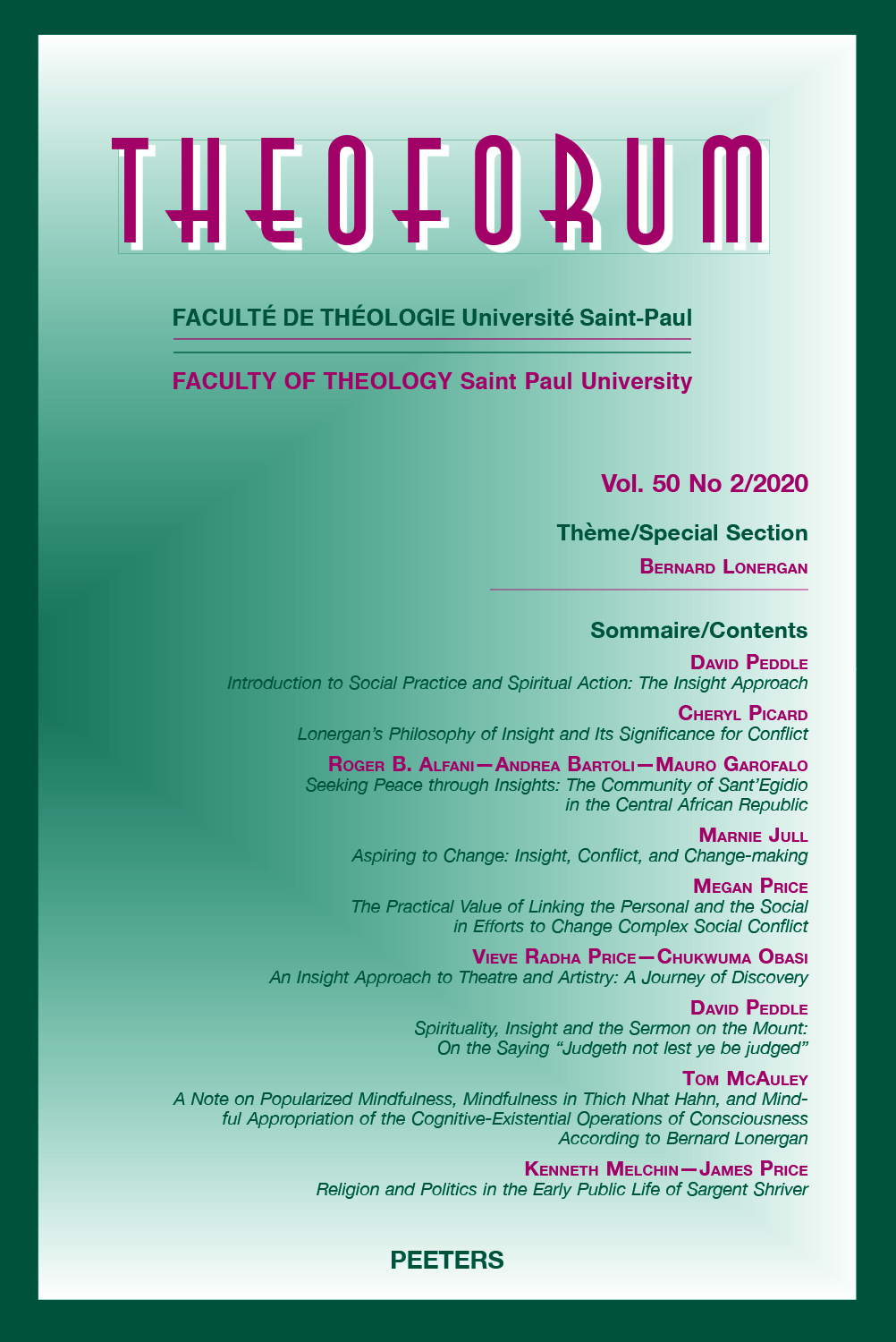 Document Details :

Title: Like's Infancy Narrative as a Foreshadowing of the Death and Resurrection of Jesus
Author(s): HEIL, John P.
Journal: Theoforum
Volume: 47 Issue: 2 Date: 2016-2017
Pages: 333-345
DOI: 10.2143/TF.47.2.3284936

Abstract :
Lukan scholarship has generally neglected or underrepresented the extent to which Luke's infancy narrative alludes to and anticipates the death and resurrection of Jesus. In a rich variety of ways all the major characters in the infancy narrative contribute to these allusions and anticipations. A full appreciation of the significance of the infancy narrative for Luke-Acts requires a recognition of how extensively and concertedly it foreshadows and prepares its audience not only for the divine necessity of the death of Jesus but also for the certainty of his resurrection from the dead.


---

Les études lucaniennes ont généralement négligé ou sousévalué jusqu'à quel point les récits de l'enfance de Luc évoquent et prévoient la mort et la résurrection de Jésus. De manière riche et variée, tous les principaux personnages des récits de l'enfance jouent leur rôle dans ces allusions et ces prévisions. Pour apprécier pleinement l'importance des récits de l'enfance en Luc-Actes, il importe de reconnaître jusqu'à quel point et combien délibérément ces récits constituent pour leurs auditeurs un présage et une préparation pour le fait que non seulement la mort de Jésus est nécessaire aux yeux de Dieu mais aussi que sa résurrection d'entre les morts est une certitude.


Download article