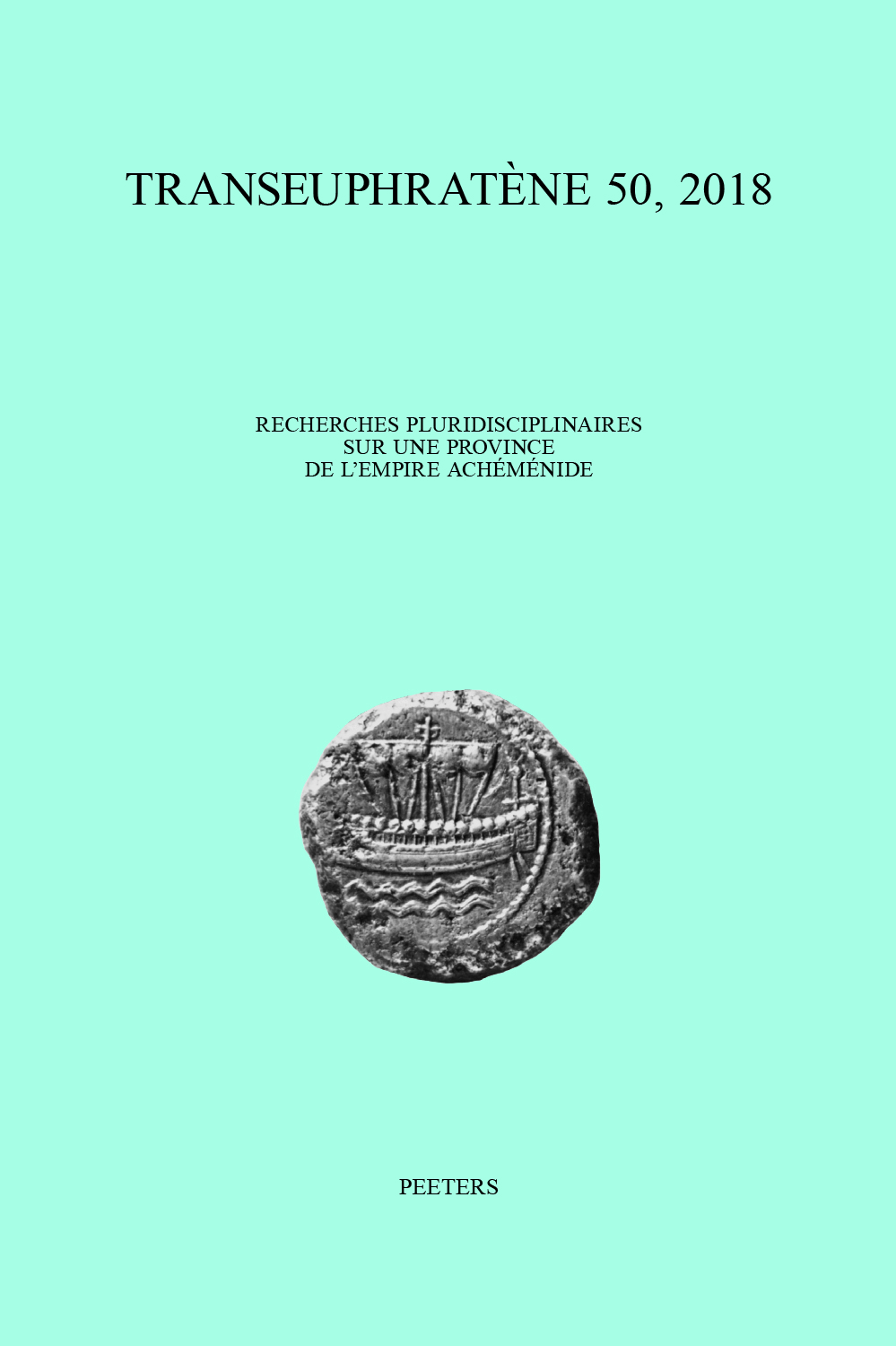 Document Details :

Title: Les lévites au retour de l'exil dans les livres d'Ezéchiel, de Jérémie et d'Isaïe
Author(s): GOSSE, B.
Journal: Transeuphratène
Volume: 48 Date: 2016
Pages: 43-76
DOI: 10.2143/TE.48.0.3178237

Abstract :
Depuis 2004, dans plusieurs articles, j'ai proposé de considérer que les trois grands livres prophétiques utilisent le Psautier et non le contraire, comme cela est devenu une habitude pour des raisons idéologiques affirmant la supériorité du prophétisme sur le culte. Mais l'usage du Psautier n'est pas le même dans les trois livres. L'orientation dépend des fonctions de chaque groupe de lévites. Le livre d'Ézéchiel est sadoquite comme le prophète. Le livre de Jérémie se situe dans la ligne asaphite. Le livre d'Isaïe développe des thèmes coréites. Dans les Chroniques, nous pouvons remarquer que les Asaphites avaient le pouvoir dans le temple de Jérusalem au retour de l'exil, en lien étroit avec la présentation de la fondation du culte par David lors du transfert de l'arche, et des réformes successives des rois davidiques. Les Coréites sont marginalisés comme «portiers», avec la réponse du Ps 87,2. Les Coréites contestent David et même Abraham. Avec eux se développent les thèmes de l'universalité et du «serviteur», alternative au thème de la vengeance des «Asaphites».


---

In some articles from 2004, I again proposed that the three great Prophetic Books used the psalms and not the contrary. However, the orientation of the use of the psalms is not the same in all three Books. The orientation depends on the functions of the different groups of Levites. The redaction of the Book of Ezekiel is Sadoquite like the prophet. The redaction of the Book of Jeremy has an Asaphite reference. The redaction of the Book of Isaiah has a Coraite reference. From the Chronicles, we can understand that the Sadoquites and Asaphites held power in the Temple on the return from the exile, and had to handle the Davidic dynasty. The Coraites were marginalised like doorkeepers, with their response in Ps 87,2. The Coraites contested David and also Abraham. With them come the themes of universality and the 'servant', and an alternative to the theme of the 'vengeance' theme.


Download article