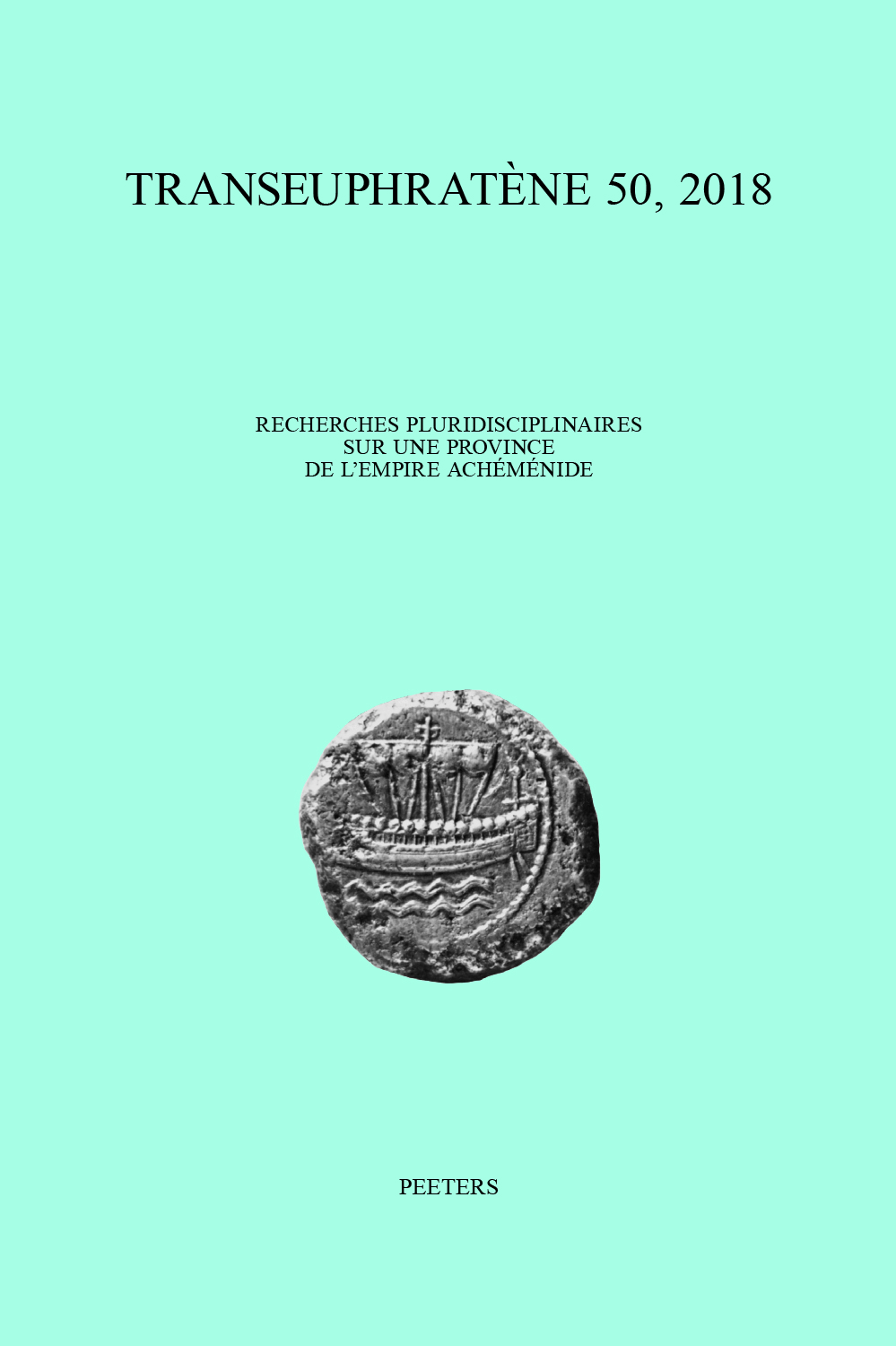 Document Details :

Title: Phéniciens et Athéniens en Méditerranée
Subtitle: À propos de stèles dunéraires à rosettes
Author(s): ROCHE, M.-J.
Journal: Transeuphratène
Volume: 48 Date: 2016
Pages: 11-42
DOI: 10.2143/TE.48.0.3178236

Abstract :
Une série limitée de onze stèles funéraires de Phéniciens se caractérise par un modèle iconographique d'origine attique: deux patères ou deux rosettes décorant le haut de la stèle avec une inscription funéraire, phénicienne, bilingue ou grecque; l'origine de ces motifs reste incertaine et leur signification est malaisée, mais le monde phénicien qui les a adoptés semble leur avoir conférés un sens particulier, en rapport avec leurs propres conceptions sémitiques de la mort. Pour les stèles phéniciennes, on propose un rapprochement avec des stèles funéraires minéennes dites «aux yeux», alors que l'interprétation des stèles attiques paraît plutôt en rapport avec les rituels funéraires. La présence symbolique du mort, le rappel discret des rituels funéraires, mais aussi la fonction apotropaïque sont des éléments qui confèrent au regard de la stèle sa fascination.


---

A small corpus of eleven funerary steles of Phoenicians exhibits an iconographic Attic schema: two patera or two rosettes gracing the higher part of the funerary stela, in addition to an inscription, Phoenician, bilingual, or Greek; the origin of these motives appears unclear, hence their religious signification also; but the Phoenicians who adopted them, seem to have bestowed upon them a specific meaning about death, in relation to their Semitic background. A hypothesis of a possible link with the Minaic so-called «eye steles», is proposed for them, while the motives on the Attic steles seem to be in relation with funerary rituals. The symbolic presence of the defunct, the allusions to funeral rituals and the apotropaic function, give the so-called «eye steles» a fascinating presence.


Download article