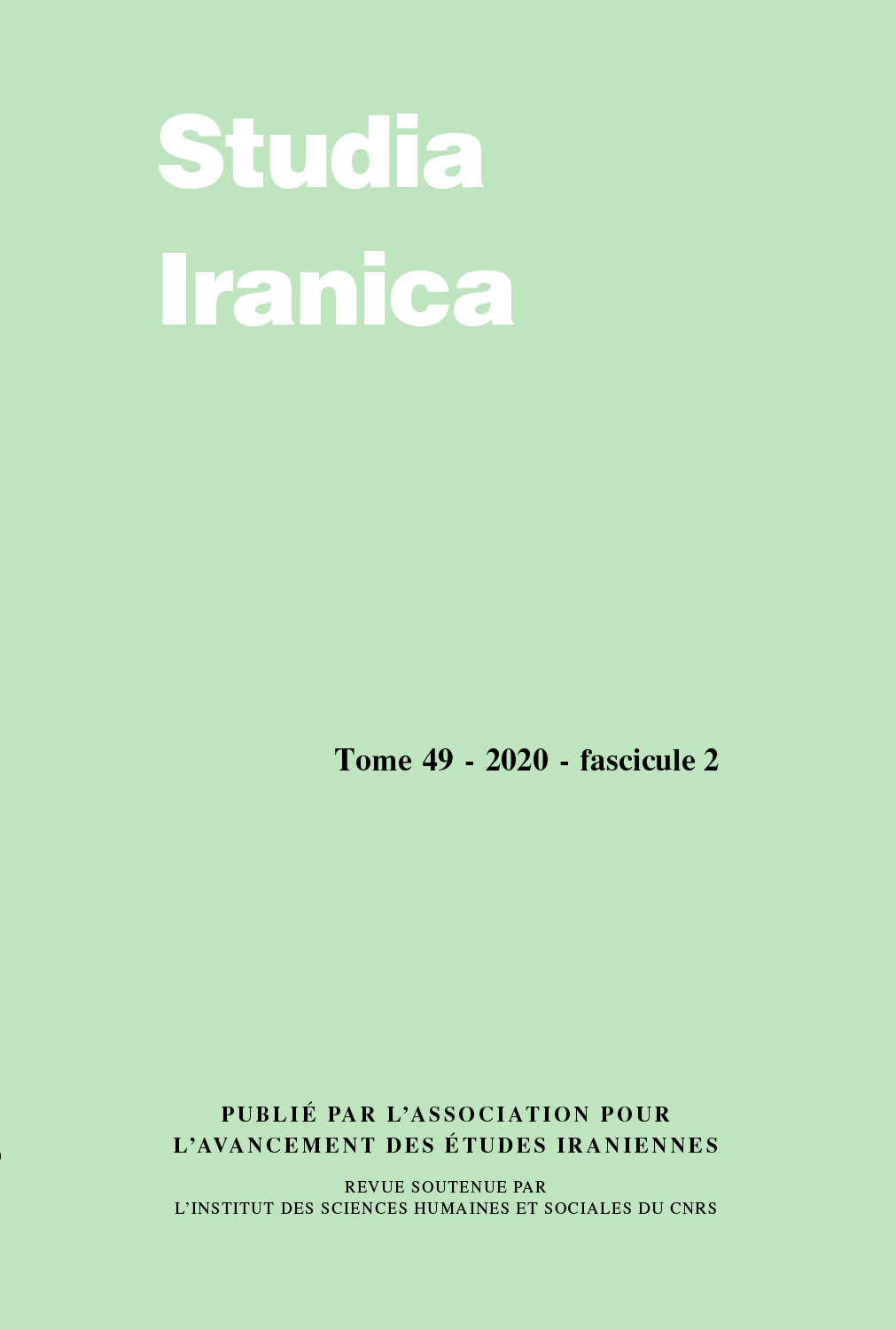 Document Details :

Title: Unité et diversité du rite avestique
Author(s): KELLENS, Jean
Journal: Studia Iranica
Volume: 45 Issue: 1 Date: 2016
Pages: 7-15
DOI: 10.2143/SI.45.1.3170060

Abstract :
Les trois strates textuelles de l'Avesta, la gâthique, la haptahâtique et la récente, commencent étrangement par la même succession lexicale: la triade pensée-parole-acte, le verbe choisir et le nom de la vache. Cette singularité rhétorique, une fois analysée, est révélatrice à la fois de l'unité rituelle de l'Avesta et d'une divergence essentielle entre les Gâthâs et le Yasna Haptaηhāiti.


---

The three textual layers of the Avesta, the Gâthic, the Haptahâtic and the Young Avestan one, begin oddly by the same lexical sequence: the triad thought-word-deed, the verb to choose and the name of the cow. When analyzed, this rhetoric peculiarity betrays at the same time the ritual unity of the whole Avesta and a fundamental divergence between the Gâthâs and the Yasna Haptaηhāiti.


Download article