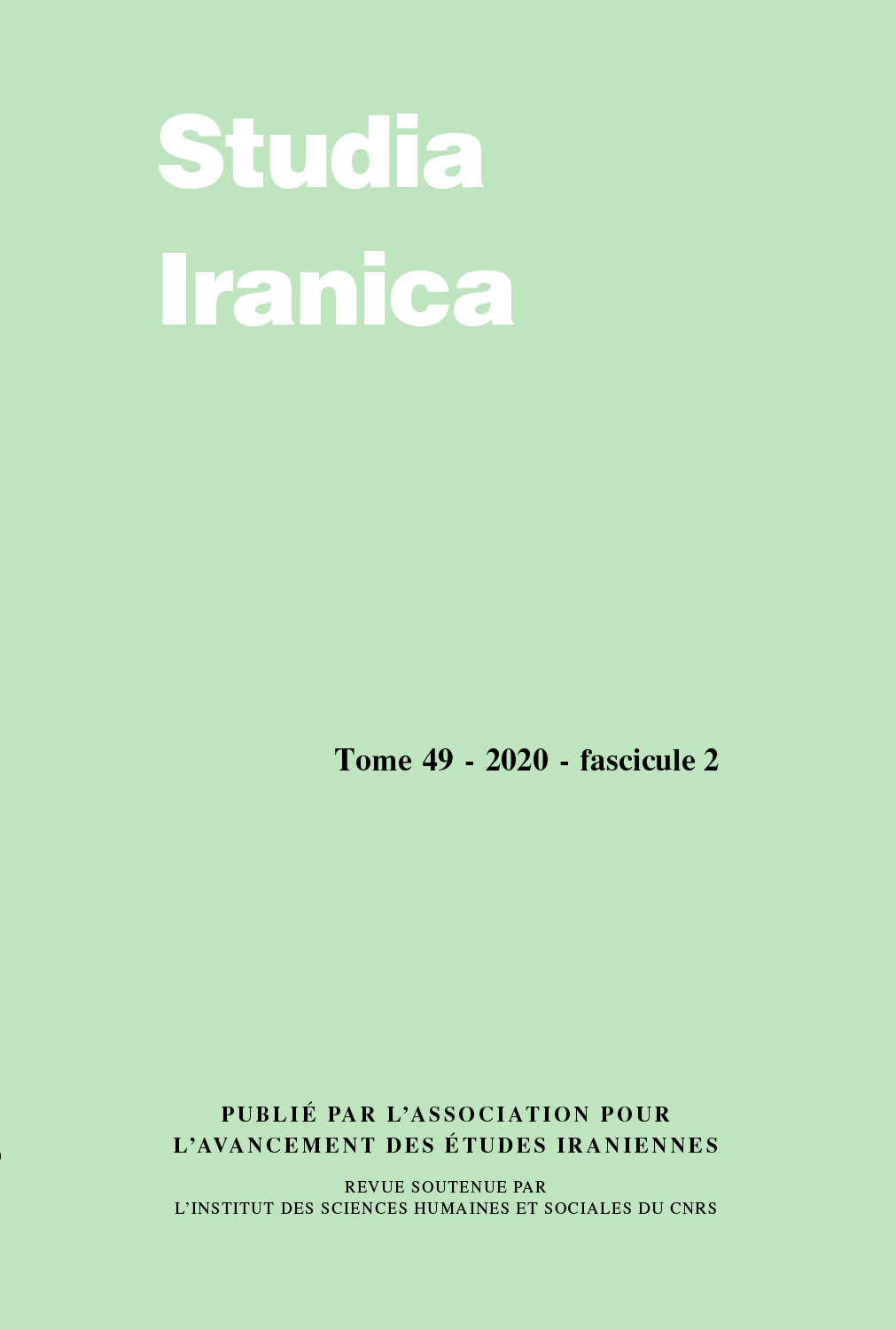 Document Details :

Title: Zāwulistān, Kāwulistān and the Land Bosi
Subtitle: On the Question of a Sasanian Court-in-Exile in the Southern Hindukush
Author(s): AGOSTINI, Domenico , STARK, Sören
Journal: Studia Iranica
Volume: 45 Issue: 1 Date: 2016
Pages: 17-38
DOI: 10.2143/SI.45.1.3170061

Abstract :
The present article analyses Chinese histories and encyclopaedias for data on diplomatic contacts between Tang China and a country named Bosi (Persia) postdating the death of Yazdegerd III in 651 AD. Combined with evidence from Iranian apocalyptic texts, numismatics, and artistic metal ware they seem to point to the existence of a veritable Sasanian court-in-exile somewhere in the southern Hindukush area, i.e. in the political environment of the courts in Zāwul or Kāwul, until at least the middle of the 8th century.


---

Le présent article analyse des données pertinentes issues de sources historiques et encyclopédiques chinoises portant sur les contacts diplomatiques entre la Chine des Tang et un pays nommé Bosi (Perse) postérieurs à la mort de Yazdegerd III en 651 de n.è. Ces données combinées avec les témoignages des textes apocalyptiques iraniens, de la numismatique et des arts visuels semblent indiquer l'existence d'une véritable cour sassanide en exil quelque part dans la région méridionale de l'Hindou-Kouch, c.-à-d. relevant du milieu politique des cours de Zāwul ou de Kāwul jusqu'à au moins la moitié du VIIIe siècle.


Download article