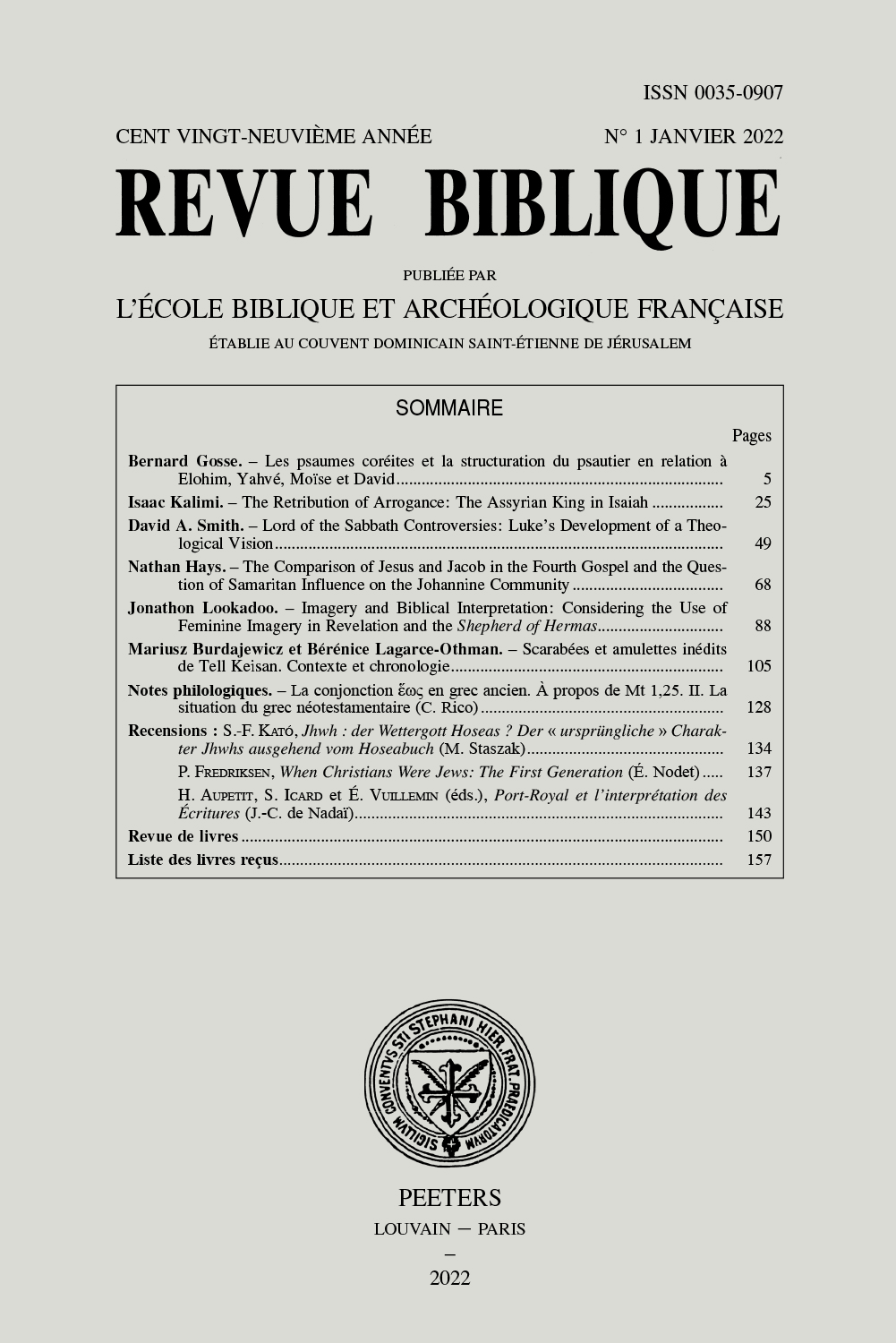 Document Details :

Title: Pierre, les Douze, les Sept (Ac 6,2-3) et Pseudo-Clément
Author(s): NODET, Étienne
Journal: Revue Biblique
Volume: 121 Issue: 1 Date: 2014
Pages: 66-107
DOI: 10.2143/RBI.121.1.3157163

Abstract :
Le livre des Actes est un récit complexe, car bien qu'il s'efforce de montrer l'homogénéité de l'Église primitive, il n'a pas entièrement gommé de nombreuses divergences, qui remontent aux origines. Pierre est au premier plan, mais il reste en Judée, puis s'efface devant Paul. Les écrits pseudo-clémentins, réputés judéo-chrétiens, mettent en relief Pierre et Jacques, Paul étant l'ennemi; pourtant, à travers une doctrine simple, ils clarifient dans les Actes de nombreux détails d'allure aberrante. Il se trouve que les aléas autour du baptême, avec l'ombre de Simon le mage, constituent un fil directeur utile.


---

The broad outline displayed by the book of Acts is quite clear, but in fact the author has striven to show the unity of the early Church, for many discrepant details still surface. Peter is put on the front stage, before Paul. The Pseudo-Clementine writings, deemed to be Jewish-Christian, display a simple theological view, with Peter and James, while the arch-enemy looks like Paul. However, they provide some light upon several features of Acts that seem awkward. It appears that there have been serious controversies around baptism, for the shadow of Simon Magus is lurking.


Download article