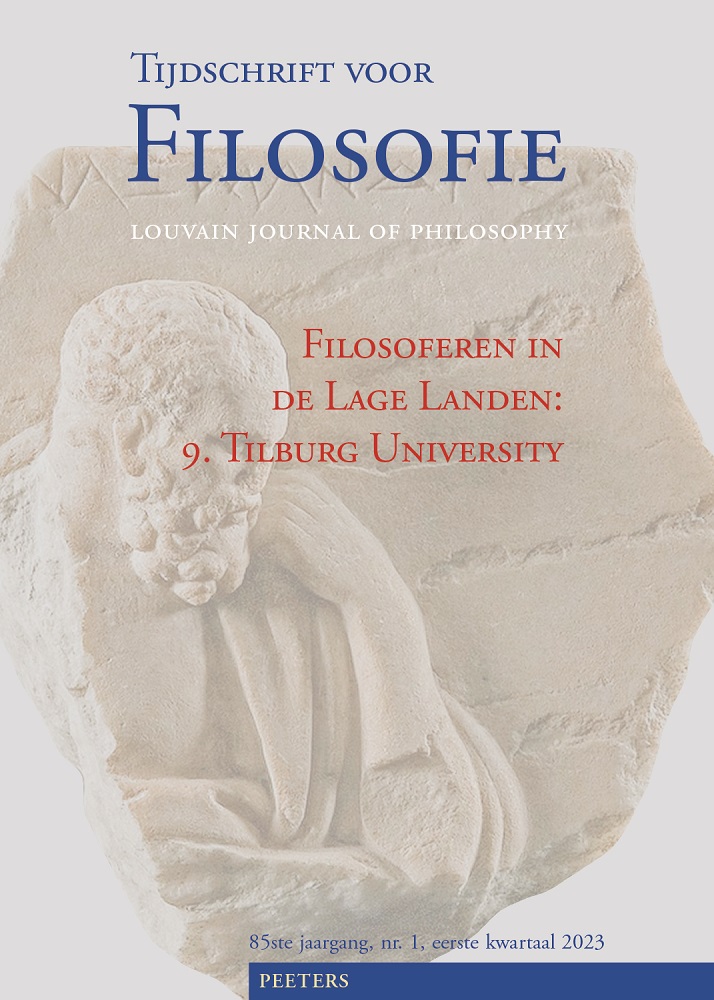 Document Details :

Title: De weg om niet te volgen, de kunst om niet te weten
Subtitle: Geïnspireerd door Patricia De Martelaeres werk over het Taoïsme
Author(s): DEFOORT, Carine
Journal: Tijdschrift voor Filosofie
Volume: 77 Issue: 3 Date: 2015
Pages: 515-531
DOI: 10.2143/TVF.77.3.3117818

Abstract :
Patricia De Martelaere (1957-2009) was a Belgian (and Flemish) author, philosopher, and practitioner of shadowboxing. She wrote an inspiring little book on Taoism that stresses the physical, energetic, and martial aspects of its practice. This paper elaborates upon three central ideas from her work, turns them into a direction that she did not envision, and applies them to a critical-historical interpretation of the Taoist texts that she elaborates upon: an active way of non-knowing, the awareness of a shared ground, and the intellectual fertility resulting from this approach. By occasionally putting aside certain assumptions from contemporary research on early Chinese Taoist philosophers — with respect to books, authors, philosophical consistency, schools, etc. — we can offer alternative accounts to the now dominant forms of interpretation. This approach does not take a position in favor of or against the existence or importance of such entities as 'books', 'philosophers', or 'schools' in pre-imperial China. Nor does it promote an alternative for the dominant narratives. It simply allows for a degree of openness with respect to these narratives, thereby allowing for greater nuance that is at risk of being suffocated in the current context of academic philosophy.


Download article