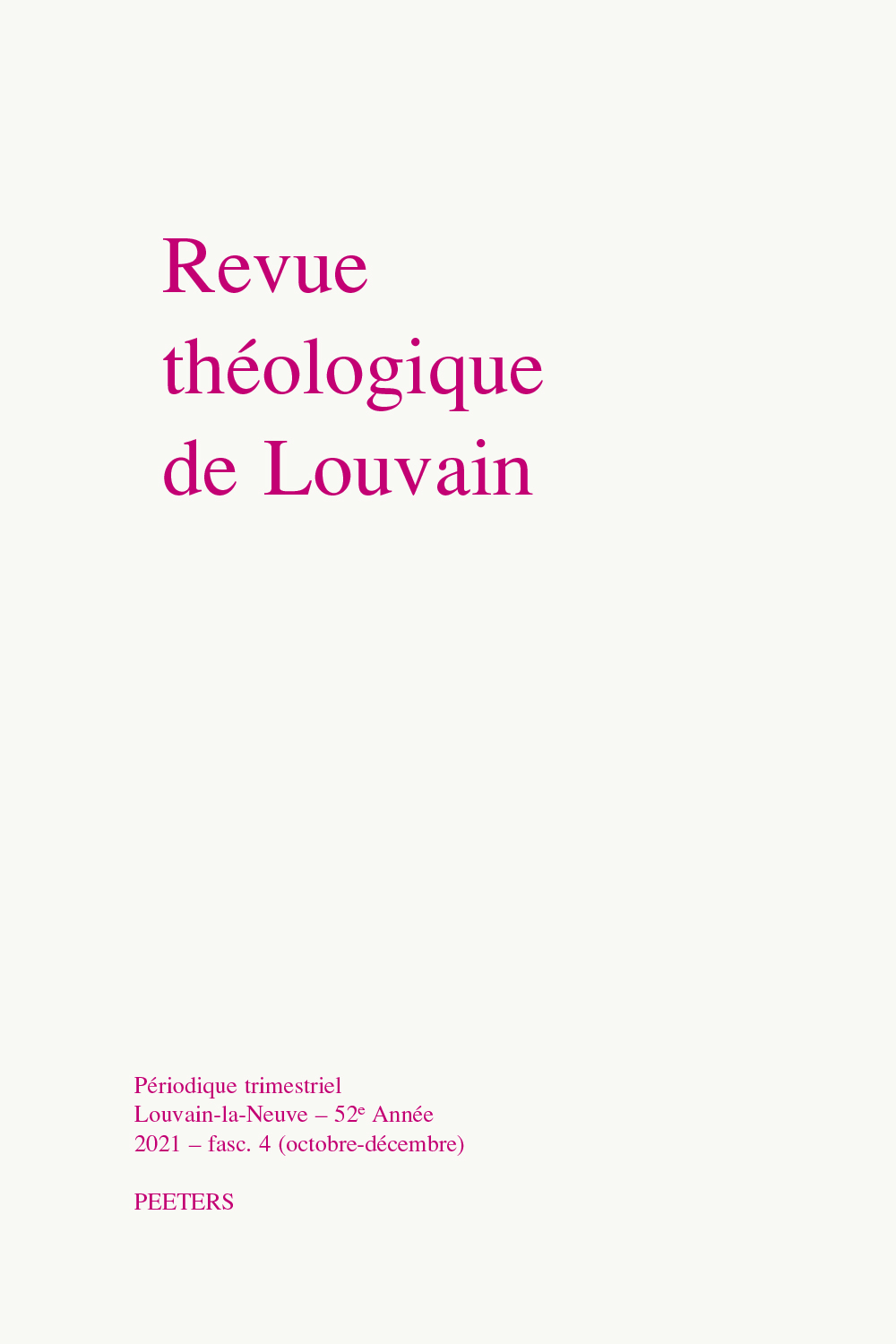 Document Details :

Title: À 50 ans de Nostra Aetate
Subtitle: Dialogue interreligieux et théologie des religions
Author(s): SCHEUER, Jacques
Journal: Revue Théologique de Louvain
Volume: 46 Issue: 2 Date: 2015
Pages: 153-177
DOI: 10.2143/RTL.46.2.3080588

Abstract :
La brève Déclaration Nostra Aetate est peut-être le texte conciliaire qui manifeste la plus grande nouveauté; elle tranche décidément par rapport au discours séculaire de l'Église catholique sur les religions. Rédigée dans une perspective pastorale et attentive avant tout aux relations des chrétiens avec les communautés croyantes et leurs religions, elle n'en soulevait pas moins des questions théologiques essentielles dont le traitement est toujours en cours. L'article rappelle brièvement quelques étapes de la mise en œuvre de la Déclaration au cours du dernier demi-siècle; il fait le point sur les avancées et les incertitudes de la réflexion sur l'expérience du dialogue; il présente quelques orientations actuelles du débat théologique concernant la pluralité des religions dans l'histoire du salut. Dans un monde partagé entre revendications identitaires et croyances flottantes, que devient aujourd'hui le dialogue interreligieux?


---

If one remembers the way the Catholic Church has for centuries approached other religions, the short Nostra Aetate Declaration may be, among the Vatican II texts, the one most characterized by innovation. While written in a pastoral perspective and focusing above all on the concrete relations between Christians and other communities of faith, with their religious traditions, the Declaration is heavily loaded with vital theological implications still to be addressed. This article briefly recalls the way Nostra Aetate has been received and put into practice over the last fifty years; it takes stock of the progress made and of the uncertainties unfolding as we reflect on the experience of dialogue; it depicts the main orientations of the present theological debate about the plurality of religions in the history of salvation. In a world torn between fierce proclamations of identity and free-floating beliefs, where is interreligious dialogue presently heading?


Download article