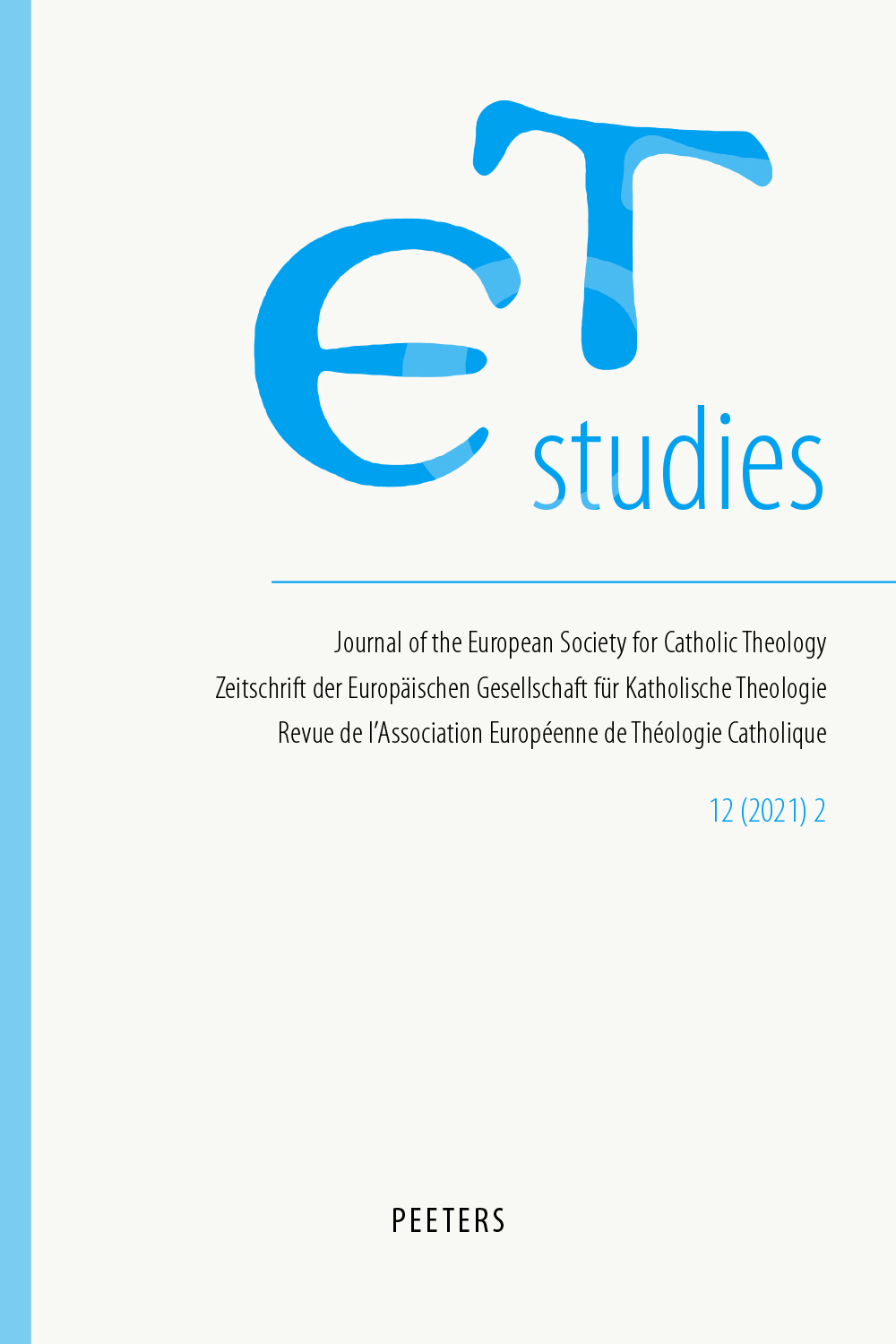 Document Details :

Title: Vom 'historischen' Jesus, dem 'erinnerten' Jesus und darüber hinaus
Subtitle: Zum aktuellen Stand der Jesusforschung
Author(s): SCHMIDT, Eckart David
Journal: ET-Studies
Volume: 6 Issue: 1 Date: 2015
Pages: 65-92
DOI: 10.2143/ETS.6.1.3075926

Abstract :
This essay surveys different streams of current scholarly engagement with the 'historical Jesus'. After a brief introduction, section 2 introduces what is arguably the most prominent branch of present day Jesus-scholarship, the 'Third Quest' of the historical Jesus, and characterizes some of its most prominent authors, methods and research interests. Subsequently, section 3 continues with another broad branch of Jesus scholarship, namely 'Jesus remembered'. Its advocates contrast their approach to the historical 'criteria-approach' by shunning reconstructions of 'the historical Jesus' as methodologically invalid and, instead, making use of the mnemonic studies of M. Halbwachs and J. and A. Assmann. Section 4 engages with some authors who wish to reintegrate academic Jesus-studies into ecclesial contexts, the most prominent of which is J. Ratzinger/Benedict XVI, while section 5 discusses different hermeneutical approaches to the controversial subject of miracles as particularly telling for different approaches to the issue of Jesus and history. The concluding section 6 outlines some possible tasks for future Jesus research.


---

Cet article étudie différents courants de l'engagement de la recherche actuelle sur la question du «Jésus historique». Après une brève introduction (section 1), la section 2 présente ce qui est aujourd'hui, sans aucun doute, la ligne dominante des études sur Jésus, à savoir la «troisième quête» du Jésus historique, et situe quelques-uns de ses principaux auteurs, ainsi que ses méthodes et les centres d'intérêts de sa recherche. Puis, dans la section 3, vient une autre branche du débat scientifique sur Jésus: Les auteurs qui invoquent le «Jésus mémorisé» recourent aux études mnémoniques de M. Halbwachs et de J. et A. Assman. Ils évitent de reconstruire le «Jésus historique» parce que cela est méthodologiquement non pertinent, et opposent l'approche des «critères» historiques à l'approche de la mémoire de Jésus. La section 4 dialogue avec des auteurs qui désirent réinsérer les études académiques sur Jésus dans des contextes ecclésiaux. Le plus éminent d'entre eux est J. Ratzinger/Benoît XVI. La section 5 examine différentes approches herméneutiques de la question controversée des miracles, particulièrement révélatrice des différentes manières d'aborder celle, complexe, de Jésus et de l'histoire. La section 6, conclusive, définit quelques tâches possibles pour une future recherche sur Jésus.


Download article