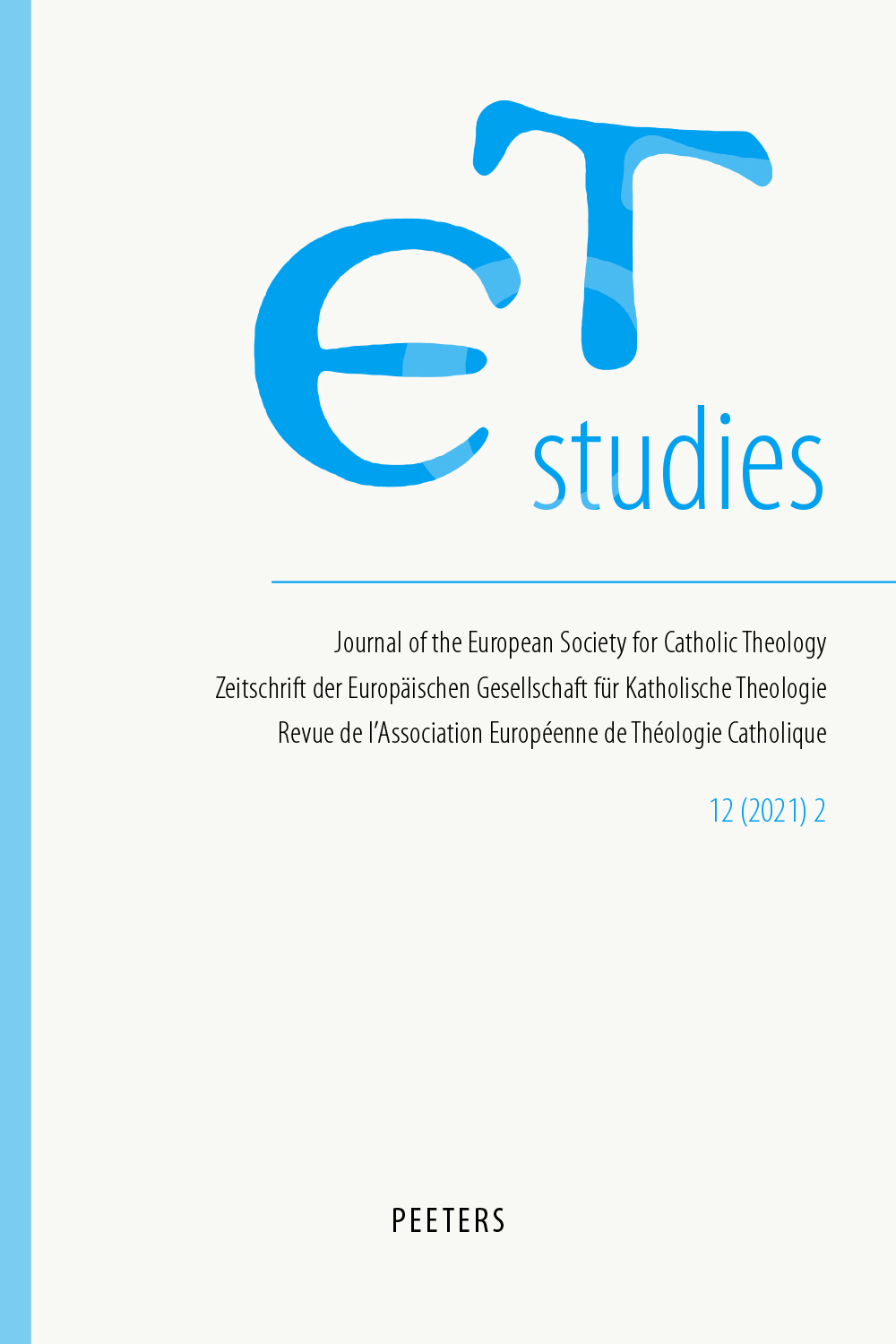 Document Details :

Title: Die Kontroverse um das Buch 'Jesús', von José Antonio Pagola
Subtitle: Das Werk und seine Rezeption
Author(s): AGUIRRE MONASTERIO, Rafael
Journal: ET-Studies
Volume: 6 Issue: 1 Date: 2015
Pages: 45-64
DOI: 10.2143/ETS.6.1.3075925

Abstract :
José Antonio Pagola's Jesus. An Historical Approximation appeared in Madrid in 2007 and generated huge interest in spite of initial criticism and suppression on the part of the Spanish Bishops' Conference. This rapid interest occurred not only in church circles and inside Spain, but throughout Latin America. Since then eleven Spanish editions have appeared, over 120,000 copies have been bought and the first edition has been published in numerous translations. In the USA the fifth edition was honoured with the 'Prize for Excellence for Catholic Publications 2014' by the Society of Catholic Publishers. Now that the storm around the book has calmed down, Rafael Aguirre turns his attention anew to the central claims of the book, to subject them to a critical evaluation and also to indicate the book's limitations. He appreciates the central intention of Pagola to make the message and life of Jesus attractive to people of our time through historical research, but he also asks whether Pagola brings with it some one-sided narrow opinions. At the same time, Aguirre attempts to draw some lessons from what has happened, from what the book has thrown up, and the alienation that has been exposed in a dramatic way between the church authorities and believers in Spain.


---

Le livre de José Antonio Pagola, Jésus. Approche historique a été publié à Madrid en 2007. En dépit des critiques qui l'ont accueilli et des réserves de la conférence des évêques espagnols, il a suscité un immense intérêt, non seulement dans les cercles ecclésiaux et à l'intérieur de l'Espagne, mais dans toute l'Amérique latine. Depuis lors, il y a eu 11 éditions, et plus de 120000 exemplaires ont été achetés. La première édition a fait l'objet de nombreuses traductions. Aux USA, l'association des éditeurs catholiques a décerné le 'prix d'excellence des publications catholiques de 2014' à sa cinquième édition. Maintenant que la tempête est calmée, Rafaël Aguirre revient sur les affirmations principales du livre, pour les soumettre à une évaluation critique, et pour en indiquer également les limites. Il approuve l'intention principale de Pagola de rendre le message et la vie de Jésus attrayants pour nos contemporains par le biais d'une recherche historique, mais il se demande aussi si Pagola n'y associe pas quelques positions étroites et unilatérales. En même temps, Aguirre essaie de tirer leçon de ce qui s'est passé, à partir de ce que le livre a soulevé et du fossé que l'on a vu se creuser de manière dramatique en Espagne, entre les autorités ecclésiales et les croyants.


Download article