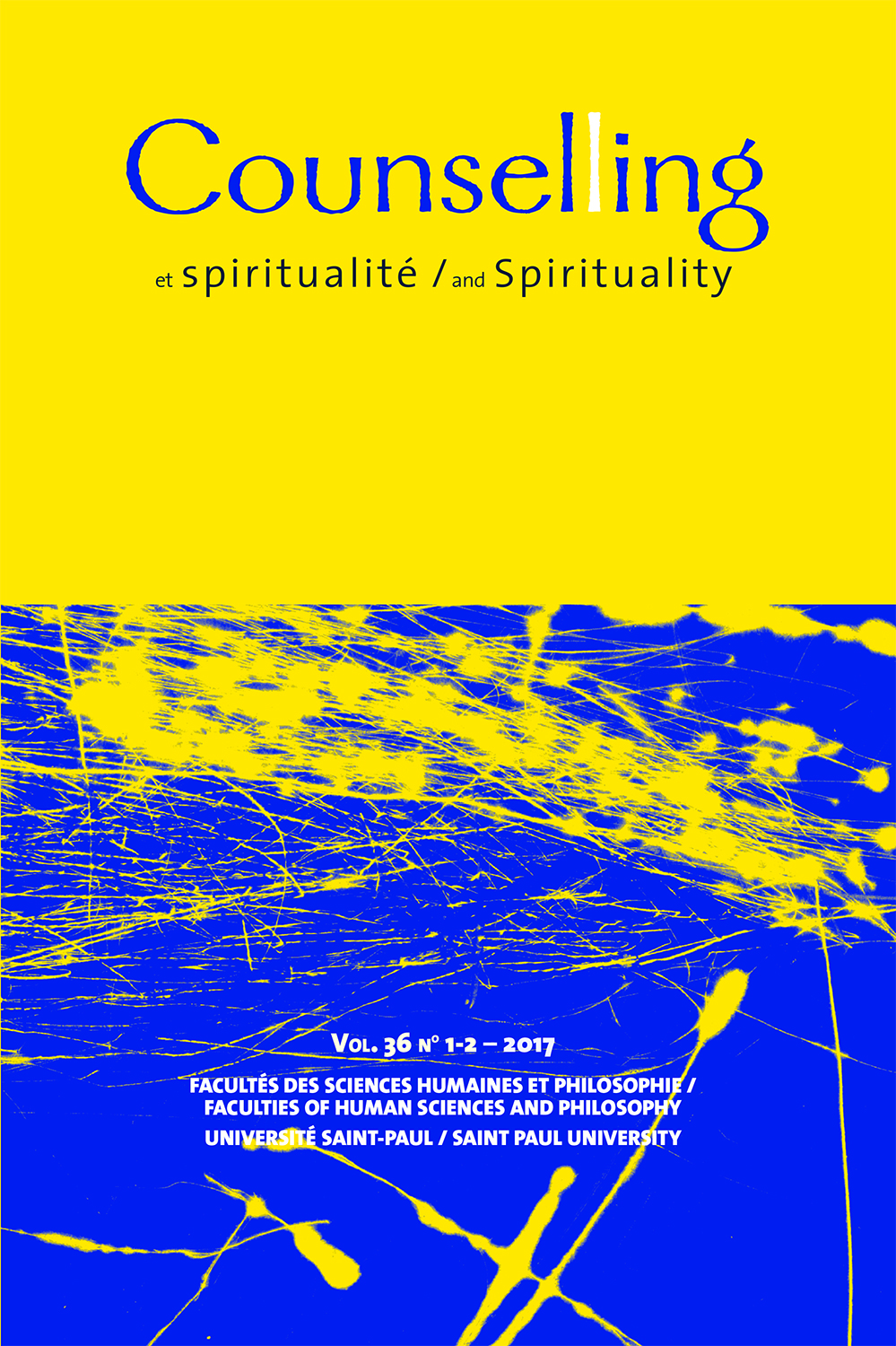 Document Details :

Title: Inter-Partner Touch in Couple Counselling
Author(s): PETRELLA, Cassandra , ROVERS, Martin
Journal: Counseling et spiritualité / Counselling and Spirituality
Volume: 33 Issue: 1 Date: 2014
Pages: 93-109
DOI: 10.2143/CS.33.1.3044832

Abstract :
The use of inter-partner touch in couple counselling seems virtually absent from the world of psychotherapy. There is limited existing research on the use of inter-partner touch to create emotional bonding and security. This article provides an analysis of inter-partner touch by reviewing the existing psychological and biological research and explaining how the research can extend our current understanding of couple relationships. An emerging therapy model is proposed for incorporating touch interventions into existing methods of couple counselling. This paper reveals a potential for inter-partner touch to facilitate greater attachment security within couple relationships and to help heal childhood wounds that are dancing between partners.


---

L'utilisation du toucher semble absente du monde de la psychothérapie de couple. Les recherches se sont limitées sur l'utilisation du toucher entre partenaires pour démontrer la création d'un lien émotionnel et sécuritaire. Cet article décrit de ce qu'on connait déjà dans le domaine de la psychologie et de la biologie à l'égard du toucher et montre la manière dont les recherches peuvent améliorer notre compréhension des relations de couple. Un modèle de thérapie du toucher est proposé pour intégrer le toucher avec des modèles déjà existants en thérapie de couple. Cet article souligne le potentiel du toucher interpartenaire pouvant faciliter la création d'un lien d'attachement plus sécurisant dans les relations conjugales ainsi que d'aider à guérir les blessures d'enfances existantes causant des problèmes au sein du couple.


Download article