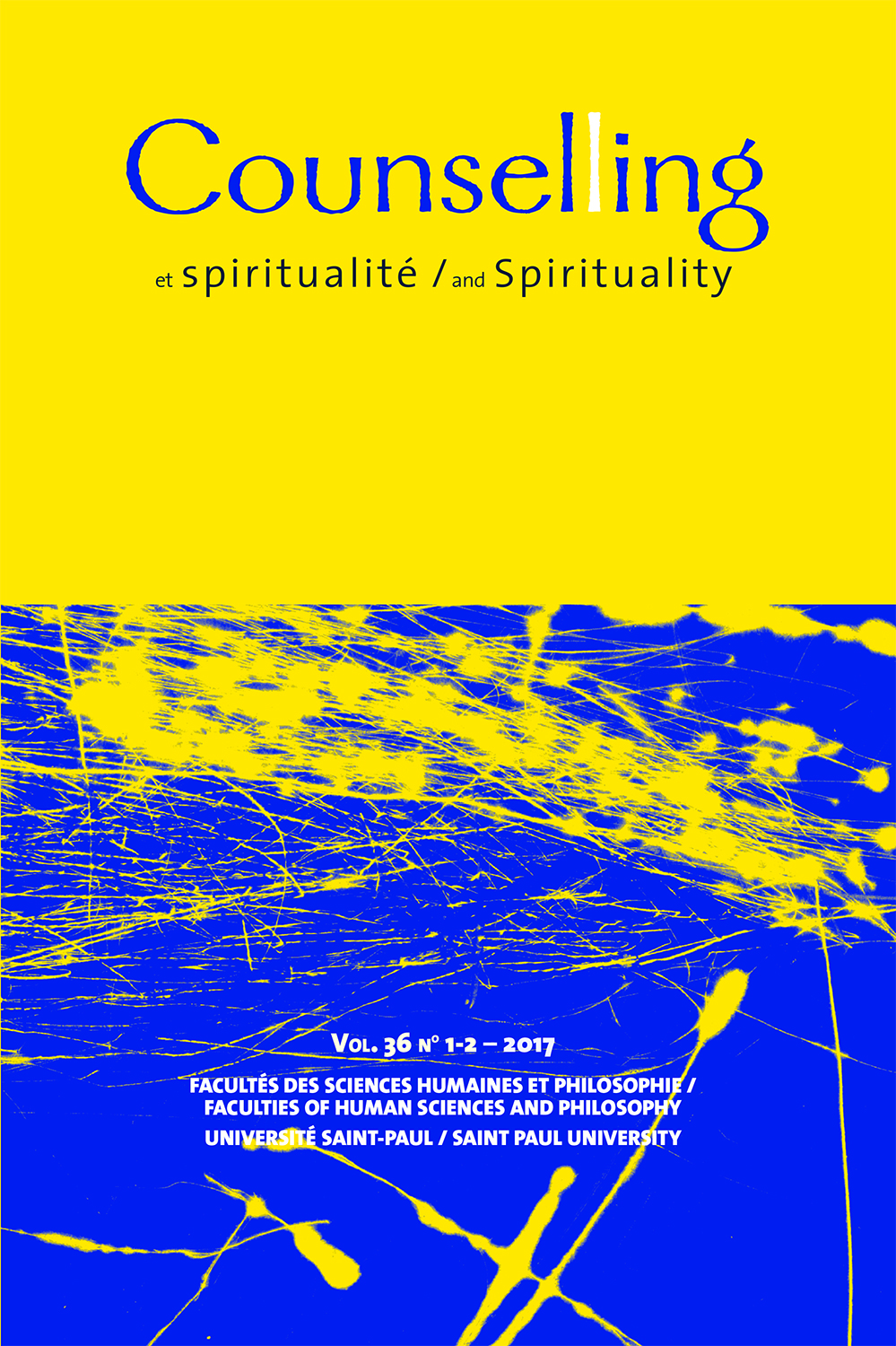 Document Details :

Title: Women Survivors of Sex Trafficking
Subtitle: A Trauma and Recovery Model Integrating Spirituality
Author(s): NGUYEN, Thanh Tu , BELLEHUMEUR, Christian R. , MALETTE, Judith
Journal: Counseling et spiritualité / Counselling and Spirituality
Volume: 33 Issue: 1 Date: 2014
Pages: 111-133
DOI: 10.2143/CS.33.1.3044833

Abstract :
This article focuses on trauma and recovery among women survivors of sex trafficking. In seeking to understand their recovery process, it is crucial to understand the pain underlying their journey. According to Herman, survivors undergo helplessness, meaninglessness, and disconnection as a result of their traumatic experiences. In her model, Herman argues that safety, remembrance/mourning and reconnection appropriately respond to survivors' experiences. The present paper will further elaborate Herman's model by expanding it to include spirituality as a part of meaning-making process. The paper will highlight how survivors may use spirituality to cope in a manner that contributes to their recovery. Finally, limitations and suggestions will be discussed.


---

Cet article traite des traumatismes qu'ont expérimentés les survivantes du trafic sexuel ainsi que de leur rétablissement. En cherchant à comprendre le processus de leur rétablissement, il est également crucial de comprendre la souffrance qu'elles éprouvent. Selon Herman, à la suite de leurs expériences traumatisantes, les survivantes vivent de l'impuissance et un manque de connexion avec elles-mêmes et les autres. De plus, elles ont l'impression que leurs actions demeurent sans signification. Dans sa théorie du rétablissement, l'auteure suggère que la réponse appropriée à ces expériences doit tenir compte de la sécurité, des souvenirs nécessaires au deuil ainsi que de l'importance de recréer des liens sociaux. Compte tenu de la sévérité de ces expériences traumatiques, nous ferons appel au modèle de Herman en l'élargissant afin d'inclure la spiritualité; nous présenterons celle-ci comme source d'inspiration et de signification, en montrant comment elle pourrait les aider à favoriser un rétablissement plus complet. Une discussion portera sur la contribution de la spiritualité et de la religion ainsi que sur les limites et les implications de cette étude.


Download article