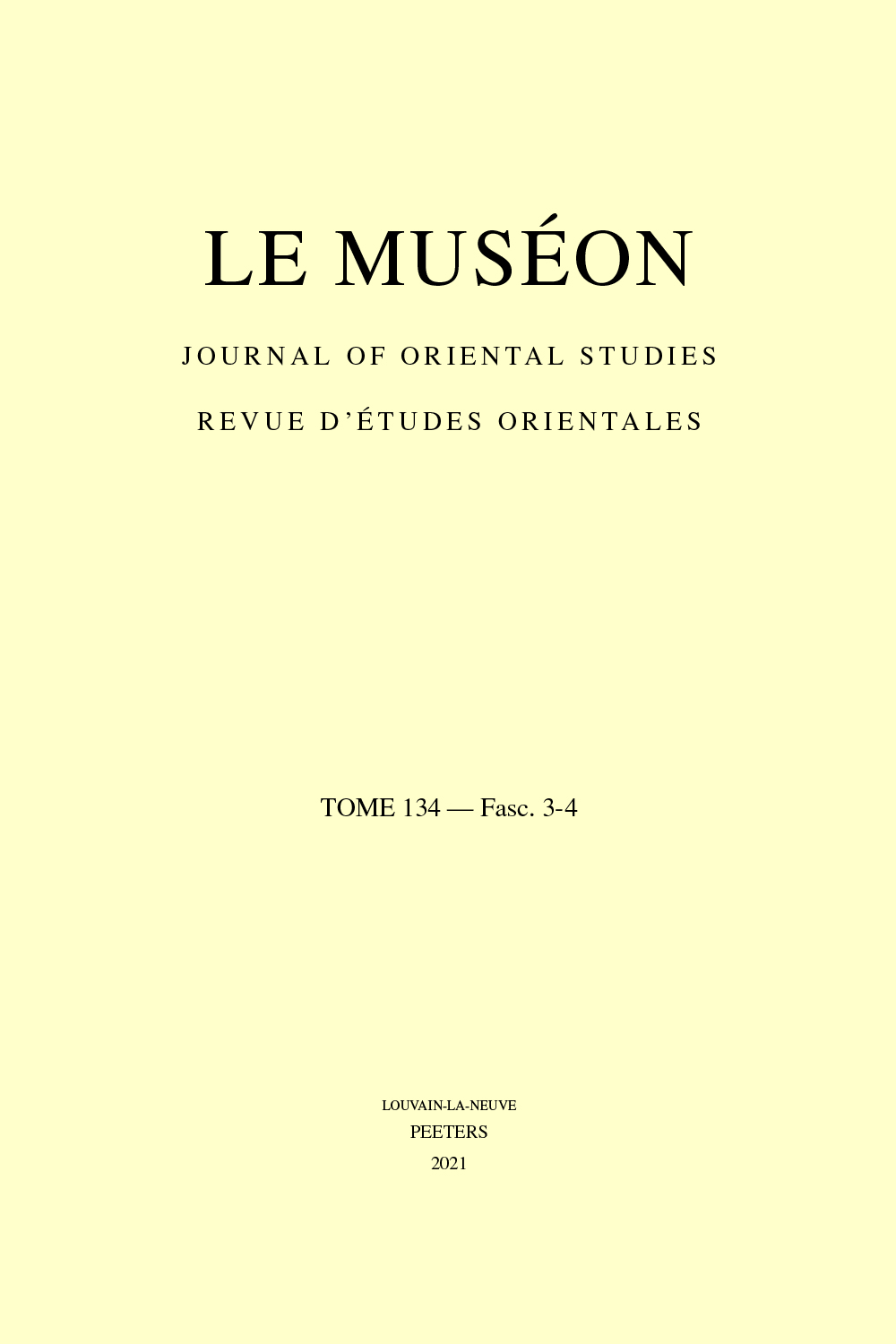 Document Details :

Title: A Lost Chapter in the History of Wadi al-Natrun (Scetis)
Subtitle: The Coptic Lives and Monastery of Abba John Khame
Author(s): MIKHAIL, Maged S.A.
Journal: Le Muséon
Volume: 127 Issue: 1-2 Date: 2014
Pages: 149-185
DOI: 10.2143/MUS.127.1.3032660

Abstract :
This study presents a new reading of the Life of the ninth-century Coptic saint abba John Khame (or Abū Kāmā), which facilitates a reassessment of all extant literature on the saint and the early history of his monastery. It is argued that an anonymous author bisected John's original biography, which was likely drafted in the second quarter of the tenth century, and appended several later traditions that were in circulation around 1000 CE. By delineating the contours of the original biography, and contrasting it with what would later constitute its normative recension, the study identifies and analyzes the early and late traditions that became associated with John Khame and his monastery, and parses a series of long-forgotten and hitherto undocumented disputes that arose between John's community and the nearby monasteries of John the Little and that of the Syrians. Arguably, the Life's true merit lies in reflecting the aspirations and life-situation of John's monks well over a century after the abbot's death. The study also proposes a new reading for the saint's enigmatic moniker: 'Khame'. Finally, an appendix provides the Arabic text and an English translation of a vital passage that had been excised from the Coptic Life of the saint.


Download article