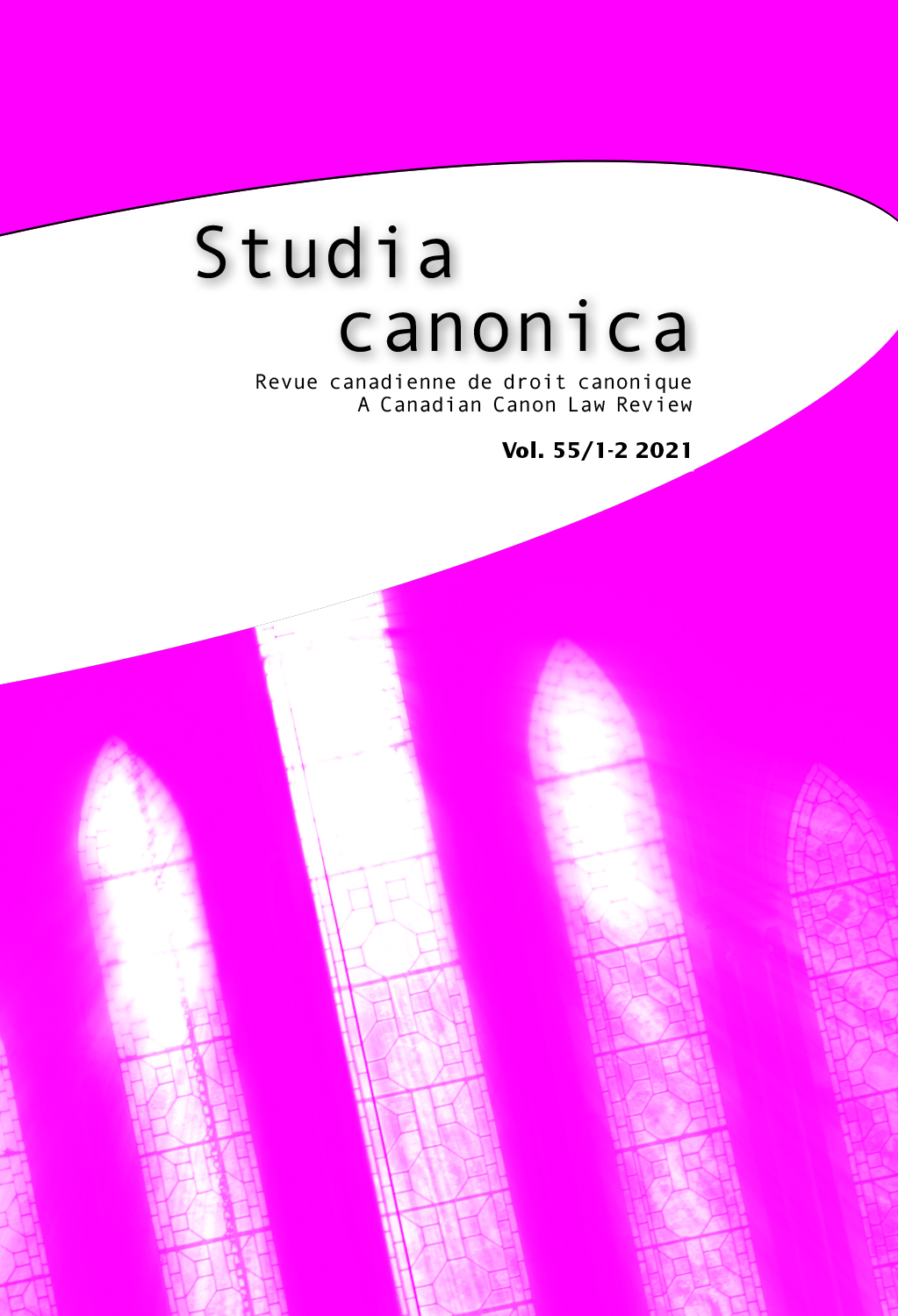 Document Details :

Title: The Paleo-Christian Characteristics of the Catholic Priesthood and their Effect on Medieval (9th-12th Century) Structures of Priestly Formation
Author(s): SZUROMI, Szabolcs Anzelm
Journal: Studia Canonica
Volume: 47 Issue: 2 Date: 2013
Pages: 467-478
DOI: 10.2143/STC.47.2.3025858

Abstract :
In the ancient conciliar canons and patristic writings, when these dealt with the formation of clerics, the recognition of vocation and the formation of proper spirituality was inseparable from the acquisition of doctrinal and disciplinary knowledge. Obviously, the early sources are only of a short, definitive character, and the Fathers of the Church speak of it within those longer portions of texts that describe the life and scope of the duties of clerics. On this basis we are able — as we have tried to demonstrate — to reconstruct the model of priestly formation that certainly influenced the relevant ecclesiastical practice and further canonical norms of the 9th-12th century. Within the whole Decretum Gratiani the formation of clerics is developed in greatest detail in C. 12 q. 1 c. 1. It can be observed that the medieval collections primarily and in great majority used the ancient canonical material to describe the provision for the recruitment of clerical vocations, priestly formation, the human characteristics required for priestly ordination, and the requisite ecclesiastical, theological, Biblical, and exegetical knowledge.


---

Dans les anciens canons conciliaires et les écrits patristiques portant sur la formation des clercs, la reconnaissance de la vocation et la formation de sa propre spiritualité étaient indissociables de l'acquisition de la connaissance doctrinale et disciplinaire. Évidemment, les premières sources ont définitivement un caractère limité et les Pères de l'Église parlent à travers ces longs textes qui décrivent la vie et la portée des fonctions des membres du clergé. Sur cette base, nous sommes en mesure — comme nous avons essayé de démontrer — de reconstruire le modèle de la formation sacerdotale qui a certainement influencé la pratique pertinente ecclésiastique et d'autres normes canoniques du 9ème siècle-12ème siècle. À travers Decretum Gratiani, la formation des clercs est développée dans le plus grand détail dans C. 12 q. 1 c. 1. On peut remarquer que les collections médiévales surtout, en grande majorité utilisent l'ancien matériel canonique pour décrire les critères pour le recrutement des vocations cléricales, la formation sacerdotale, les caractéristiques humaines requises pour l'ordination sacerdotale et la nécessaire connaissance ecclésiastique, théologique, biblique et exégétique.


Download article