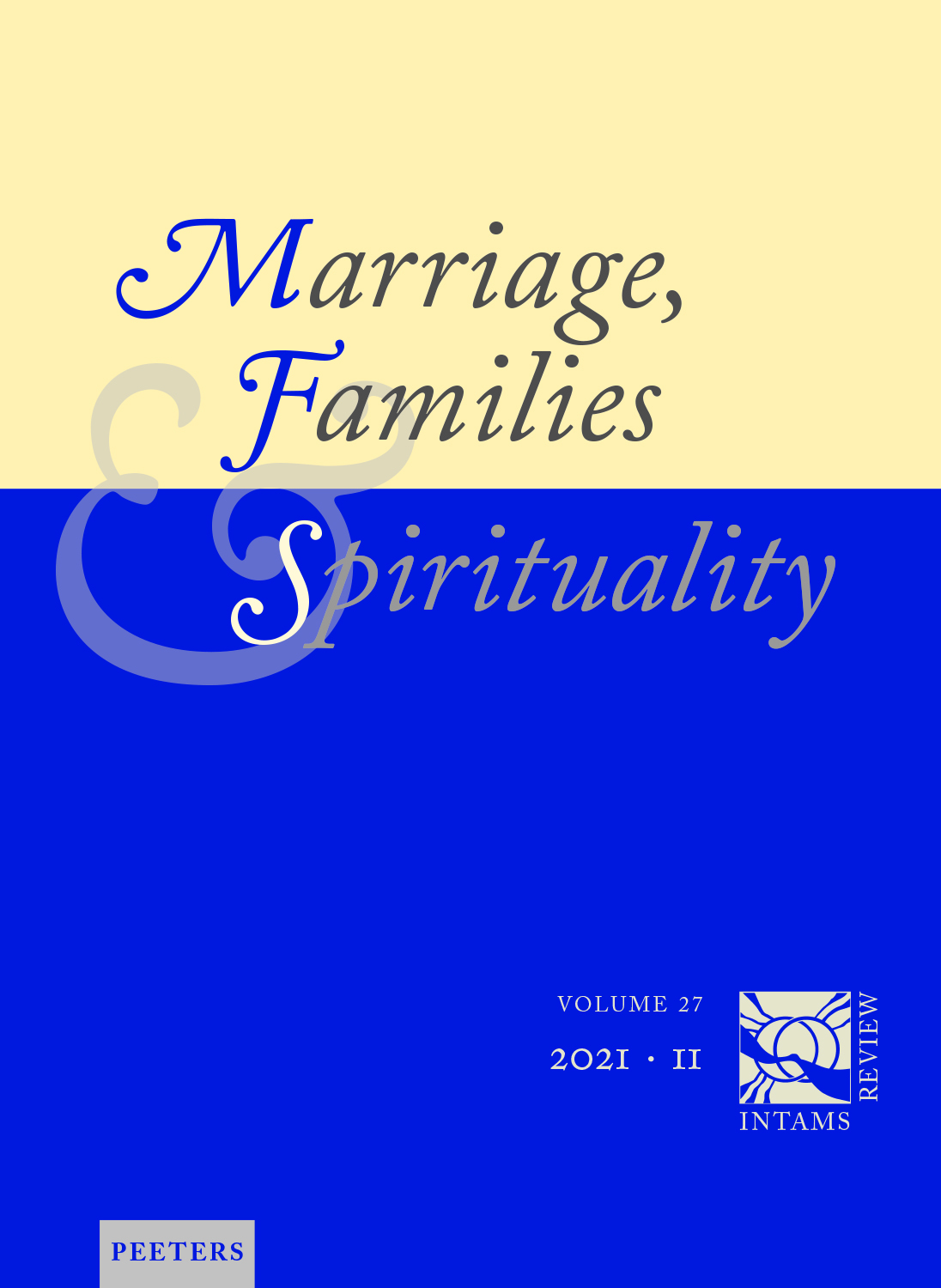 Document Details :

Title: Die orthodoxe Theologie der Ehe
Subtitle: Von der Ehe als Mysterion und der Ermöglichung sowie Bewertung einer zweiten Ehe
Author(s): ECKERT, Michael
Journal: Marriage, Families & Spirituality
Volume: 19 Issue: 2 Date: 2013
Pages: 143-156
DOI: 10.2143/INT.19.2.3021368

Abstract :
In the Orthodox Churches marriage has a substantial dignity – it is considered a mysterion/sacrament. I.e. marriage is not a purely worldly matter, but as an earthly-sacramental sign refers to a transcendent reality. However, this sign does not remain in a transcendental distance, but God's glory becomes present in the mysterion itself. Thus marriage is transformed into the icon of God's love in the world by the priest's blessing. Because of its transcending character, such a marital union does not end with death – nevertheless it can still fail, as reality sometimes proves too well. The Orthodox Churches concede in certain cases that not only widows and widowers (1Cor 7,8f.), but also divorcees may enter into a second marriage. For two reasons, the Eastern Churches feel authorized to allow these exceptions: First, the biblical separation ban is interpreted not ontologically, referring to the restrictions in Matthew (in the case of Porneia) and Paul (in the case of abandonment by a non-religious partner). Second, the Eastern Churches apply the principle of Oikonomia, as an imitation of the divine mercy for the salvation of men and concede further comparable causes of divorce. On the basis of the ideal of the first marriage as an image of the glory of God the question is which significance such a second marriage has and whether it can be regarded as mysterion. Even though there are opinions (particularly in the West) which deny the sacramental character to the second marriage, in the orthodox literature almost consistently either a reduced or even a full sacramentality is attributed to it. The investigation of the second marriage rite shows that both positions affirming the sacramentality to a second marriage can be justified.


Download article