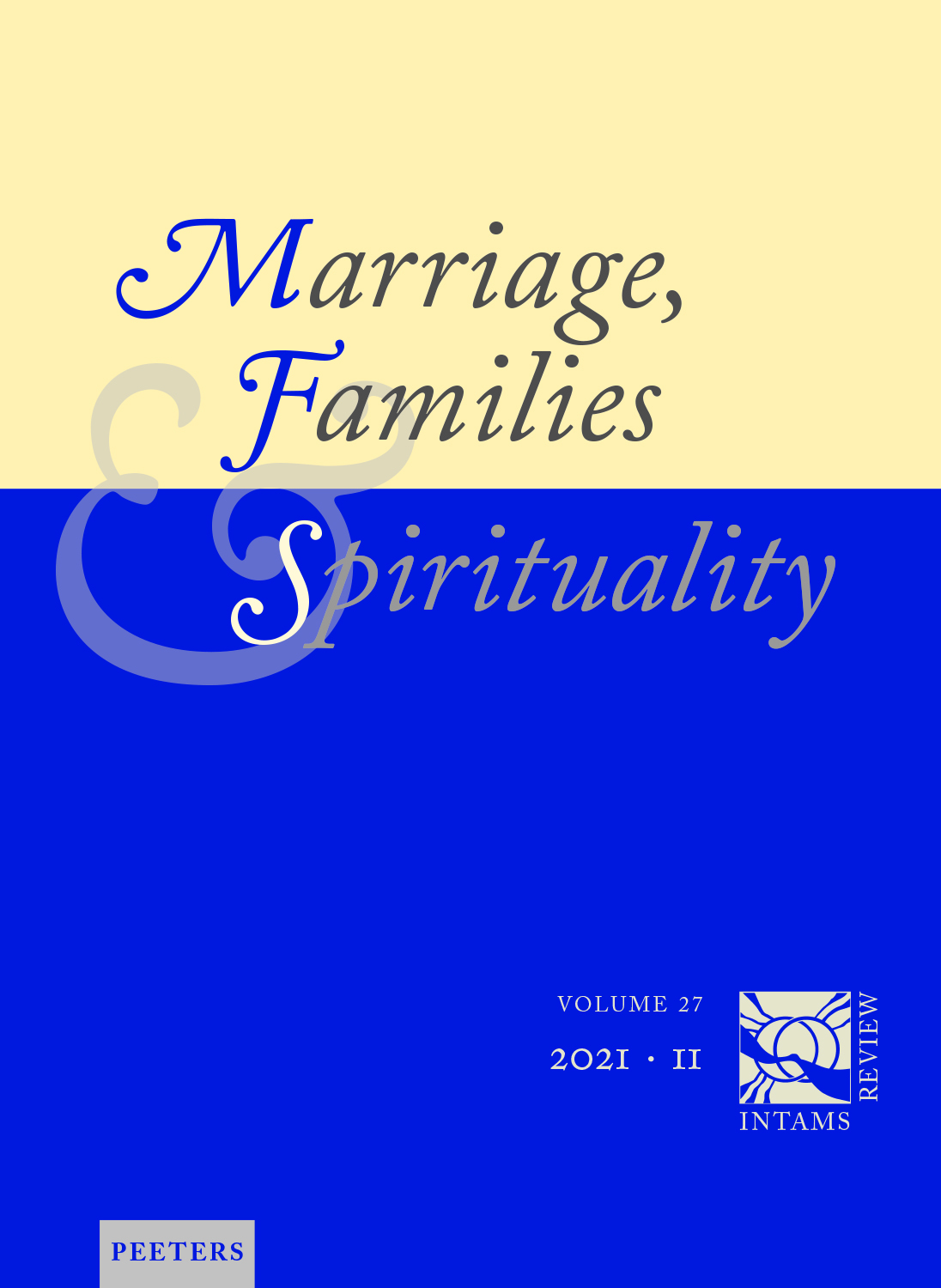 Document Details :

Title: History of the Concept Ecclesia Domestica in Theology until the Seventeenth Century
Author(s): NOVOTNÝ, Vojtěch
Journal: Marriage, Families & Spirituality
Volume: 19 Issue: 2 Date: 2013
Pages: 157-185
DOI: 10.2143/INT.19.2.3021369

Abstract :
The current state of historical research on the term ecclesia domestica is considerably incomplete, for insufficient attention was paid to the heuristics of the sources. The present study seeks to deepen the state of knowledge by bringing more evidence for individual eras since patristics to the seventeenth century. Authors of 3rd-6th centuries interpreted Paul's term domestic church as a household whose members were exceptionally pious, serving Christ and the faithful and the Middle Ages consolidated the belief that ecclesia domestica can be equated with familia christiana. Early modern Catholic theologians had no doubt that Paul named the family a church deliberately and investigated the relationship between the terms ecclesia domestica or privata, ecclesia particularis and ecclesia universalis or catholica, which is the intrinsic subject of the faith and simultaneously even analogatum princeps from which the reality of particular churches, including domestic churches, is derived as well as their designation. This context includes the Catechism of Trent (1566), where along with the universal church the particular churches are mentioned (Ecclesiae partes), among which the families of believers are included. The Franciscan Nicolas LeGrand even states that a bigger number of particular churches including domestic churches constitutes one true Bride of Christ; implicitly he called domestic churches Christ's bride as well. In Protestant theology, starting with the Lutheran confession, the subject is connected with a more systematic ecclesiological concept for the first time. Reformation ideas found support in the expression ecclesia domestica or Hauskirche, for such a way of experiencing faith laid much emphasis on the family. Justifying faith in Christ changes the natural family community into a real church. Later than in Catholic theology the question rose what the relationship could be between the domestic and the universal church. Friedrich Ulrich Calixt said that the family community was called a church, just like a drop of water and the ocean are both called water. Calvin conceived a family as a church on a small scale – ecclesiola, parva ecclesia. Every Christian father should lead his house in the fear and discipline of God so that it gains the form of a big universal church. In Puritanism families were also considered as little or family churches. This ecclesiological concept was developed within a permanent interaction with the explanation of how the Christian faith should be experienced within family community.


Download article