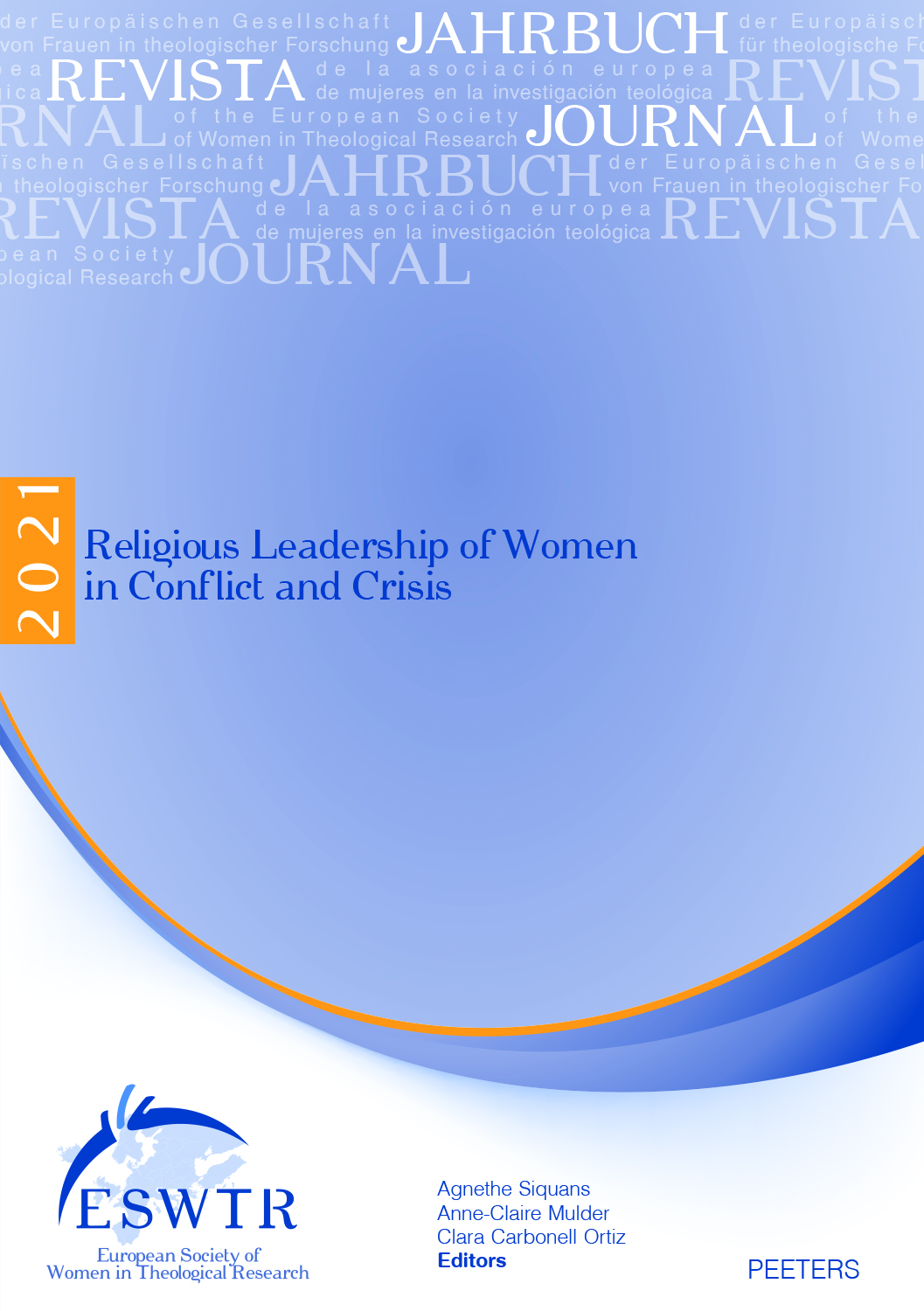 Document Details :

Title: Zwischen Kulturen und Generationen
Subtitle: Rollen und Positionen der Geschlechter in der traditionellen Synagoge der postsäkularen Gesellschaft Ungarns
Author(s): HROTKÓ, Larissa
Journal: Journal of the European Society of Women in Theological Research
Volume: 21 Date: 2013
Pages: 151-167
DOI: 10.2143/ESWTR.21.0.3017281

Abstract :
This text is about specific developments in Judaism in Hungary's capital from a feminine perspective. These developments are unavoidably shaped by processes and conflicts in post-secular societies. Thus orthodox institutions such as the mekhitza can be found in communities in Budapest, which once had emancipated themselves from orthodox structures. These so-called neologue communities are under pressure from an ever stronger religious fundamentalism which has a considerable impact on the situation of female members of this community. This poses the question in which direction the traditional neologue community in Budapest will move and in how far its female members will or can contribute to this.


---

Im vorliegenden Text geht es um spezifische Entwicklungen im Judentum in der ungarischen Hauptstadt aus weiblicher Sicht. Diese Entwicklungen werden von den Prozessen und Konflikten der postsäkularen Gesellschaft unvermeidlich beeinflusst. Deshalb können heute solche orthodoxe Einrichtung wie die Mechize in den Gemeinden von Budapest gefunden werden, obwohl sie sich einst von den orthodoxen Strukturen befreit haben. Die sogenannten neologen Gemeinden stehen unter dem Druck des immer stärkeren religiösen Fundamentalismus, was die Lage der weiblichen Mitglieder dieser Gemeinde stark beeinträchtigt. Daher stellt sich die Frage, in welche Richtung sich die traditionelle neologe Gemeinde von Budapest entwickeln wird und inwieweit ihre weibliche Mitgliedschaft dazu beitragen will bzw. kann.


---

Este texto trata sobre los desarrollos específicos del judaismo en la capital de Hungria desde una perspectiva feminista. Estos estan marcados inevitablemente por los procesos y conflictos propios de sociedades post-seculares. Así instituciones ortodoxas, como la mekhitza, se pueden hallar en comunidades de Budapest, que ya se habían emancipado de las estructuras ortodoxas. Estas comunidades llamadas 'neólogas' se encuentran bajo la presión de un fundamentalismo religioso cada vez más fuerte y además tiene un impacto considerable sobre las mujeres de la comunidad. Esto lleva a plantear la cuestión de hacia dónde se moverá la comunidad 'neóloga' tradicional y de qué forma los miembros femeninos de ella pueden contribuir a ello.


Download article