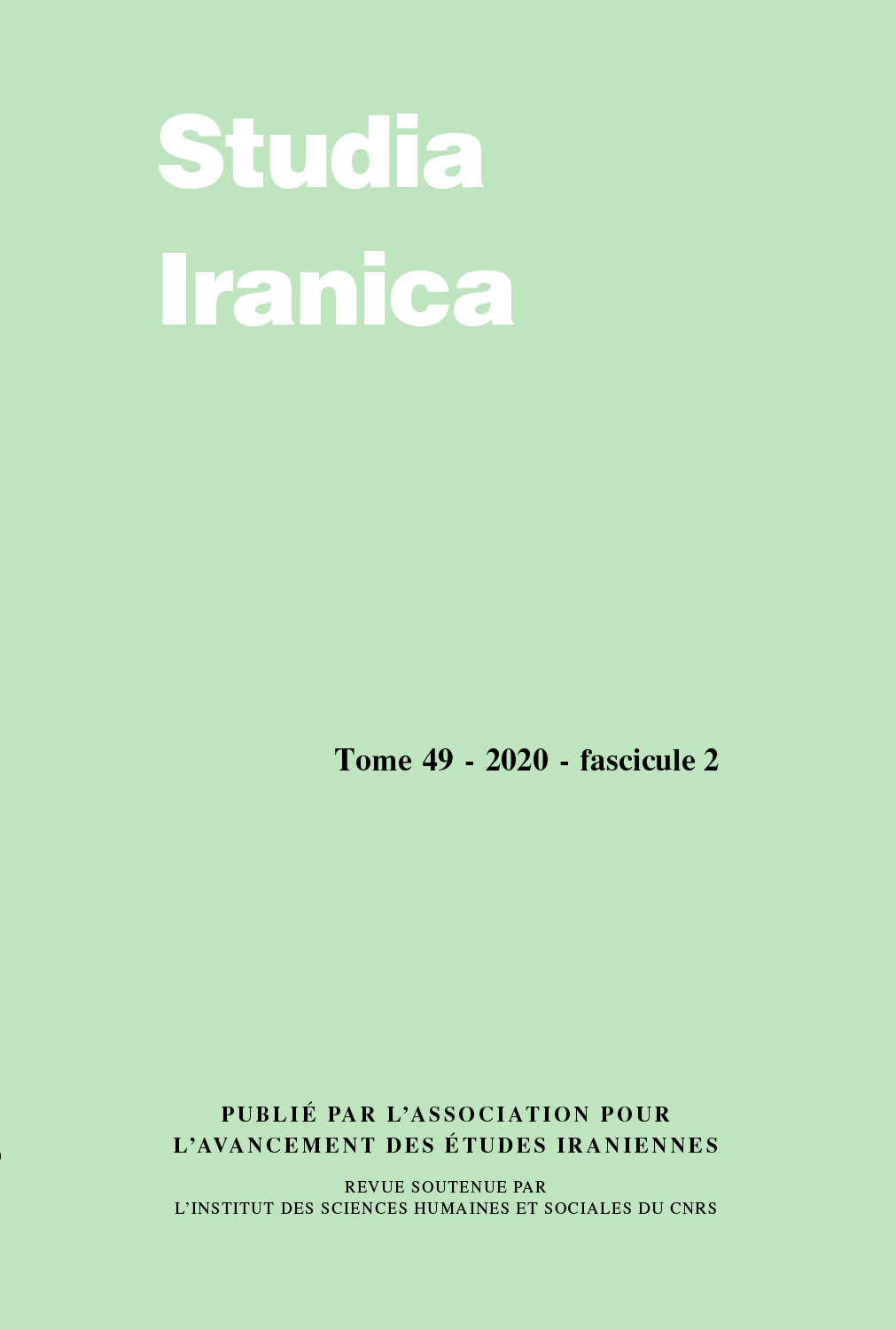 Document Details :

Title: Perso-Tabaric Dialects in the Language Transition Zone Bordering Mazanderan
Author(s): BORJIAN, Habib
Journal: Studia Iranica
Volume: 42 Issue: 2 Date: 2013
Pages: 195-225
DOI: 10.2143/SI.42.2.3015337

Abstract :
The Tabari (or Mazanderani) language, spoken in the province of Mazanderan south of the Caspian Sea, is bound by Persian in the south and east. The transition zones between the two languages lay in the valleys and foothills of the Alborz range that separates Mazanderan from Tehran, Semnān, and Gorgān provinces. Within this zone we find a range of hybrid dialects that can be divided into two groups: Tabari dialects influenced by Persian and vise versa. This study includes the latter group, i.e. Persian varieties carrying various amounts of Tabari mix. The linguistic data is derived from nearly fifty localities surrounding Mazanderan, mostly from the south-central Alborz adjoining Tehran on the north, for which more material is on hand. The main objective is to show how the Persian dialects converge to Tabari in the morphosyntax of the noun and verb phrases. An attempt is also made to correlate the morphosyntax with the areal distribution of selected lexical items.


---

La langue tabari (ou mazanderani), parlée dans la province du Mazanderan au sud de la mer Caspienne, est en contact avec le persan au sud et à l'est. Les zones de transition entre ces deux langues se situent dans les vallées et les contreforts de la chaîne montagneuse de l'Alborz qui sépare le Mazanderan des provinces de Téhéran, de Semnān et de Gorgān. Dans cette région, nous trouvons une série de dialectes hybrides qu'il est possible de répartir en deux groupes: les dialectes tabari influencés par le persan, et les variétés du persan mélangées au tabari à des degrés divers. La présente étude concerne ce second groupe de dialectes. Les données linguistiques proviennent d'environ cinquante localités des alentours du Mazanderan, principalement de la partie sud-est de l'Alborz, voisine de Téhéran dans le nord, pour laquelle il existe plus de matériaux. Notre objectif principal est de montrer comment les dialectes persans convergent vers le tabari sur le plan de la morphosyntaxe des syntagmes nominaux et verbaux. Nous essayons également de mettre en corrélation la morphosyntaxe et la distribution aréale pour un ensemble choisi d'items lexicaux.


Download article