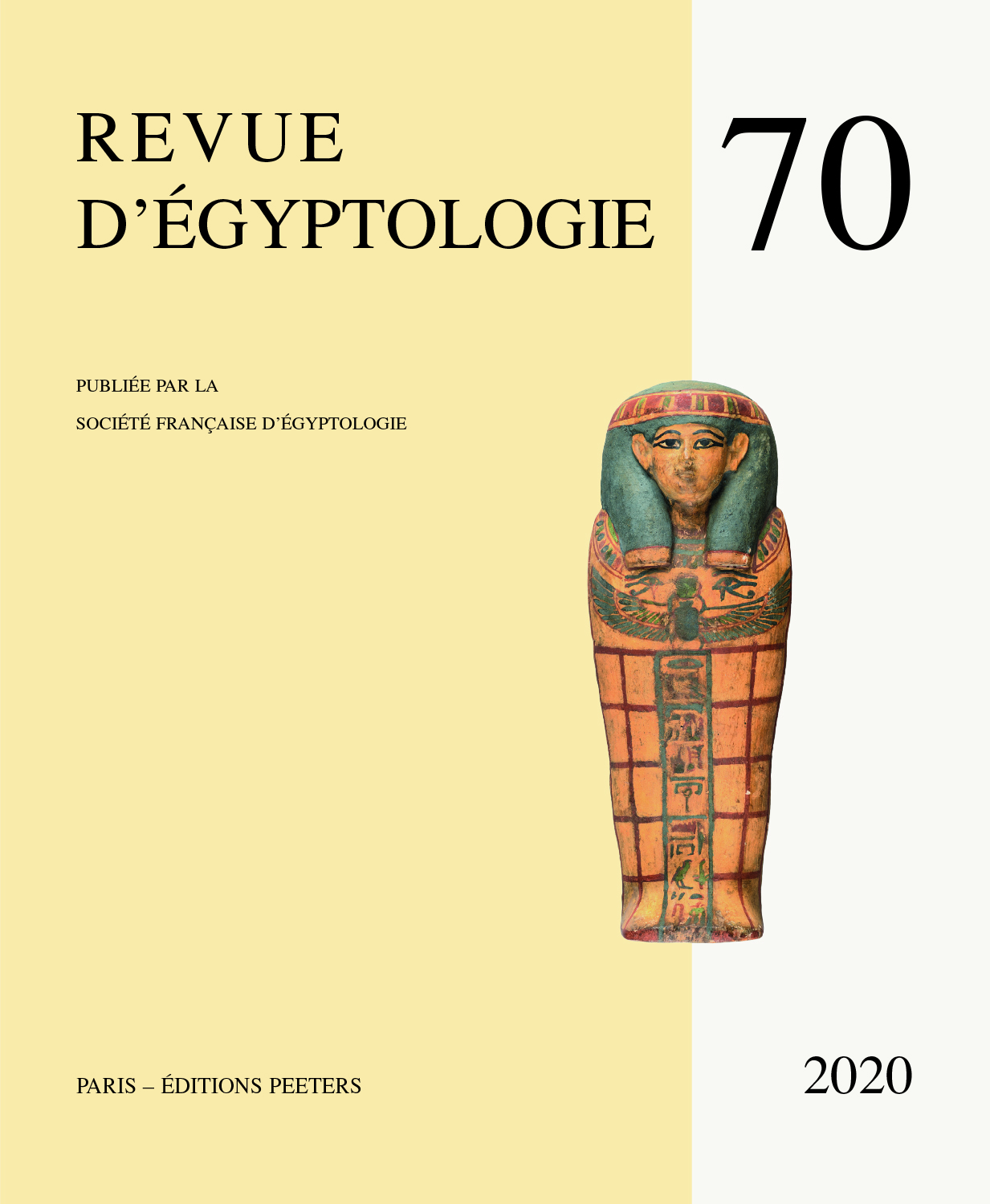 Document Details :

Title: A Royal Star
Subtitle: On the 'Miracle of the Star' in Thutmoses III's Gebel Barkal Stela and a Note on the King as a Star in Personal Names
Author(s): WINKLER, Andreas
Journal: Revue d'Égyptologie
Volume: 64 Date: 2013
Pages: 231-247
DOI: 10.2143/RE.64.0.3011336

Abstract :
The article reviews the episode usually referred to as 'The Miracle of the Star' in the Gebel Barkal Stela of Thutmoses III. Besides briefly revisiting the issue of the time of the encounter described, the nature of the star is discussed. It has earlier often been regarded primarily as a natural phenomenon understood as a sign heralding the Egyptian victory or as the agent that caused the king's triumph. However, the article argues that the star is to be grasped as a metaphor for the king attacking. In addition, some names including the stellar element (sb3) are briefly considered and it is suggested that these names too allude to the king as a star.


---

La présente étude examine l'épisode bien connu du «Miracle de l'étoile» de la stèle de Thoutmosis III du Gebel Barkal. Après un rapide examen de la question de l'heure de la bataille, le sujet de la nature de l'étoile est abordé. L'étoile a souvent été considérée jusque-là comme un phénomène naturel signalant la victoire égyptienne, sinon la cause qui l'a produite. L'auteur suggère ici qu'elle doit surtout être comprise comme une métaphore pour le roi assaillant. L'examen de quelques anthroponymes formés sur le mot «étoile» (sb3) vient en outre conforter cette idée et conduit à envisager que ces noms font eux aussi allusion au roi comme étoile.


Download article