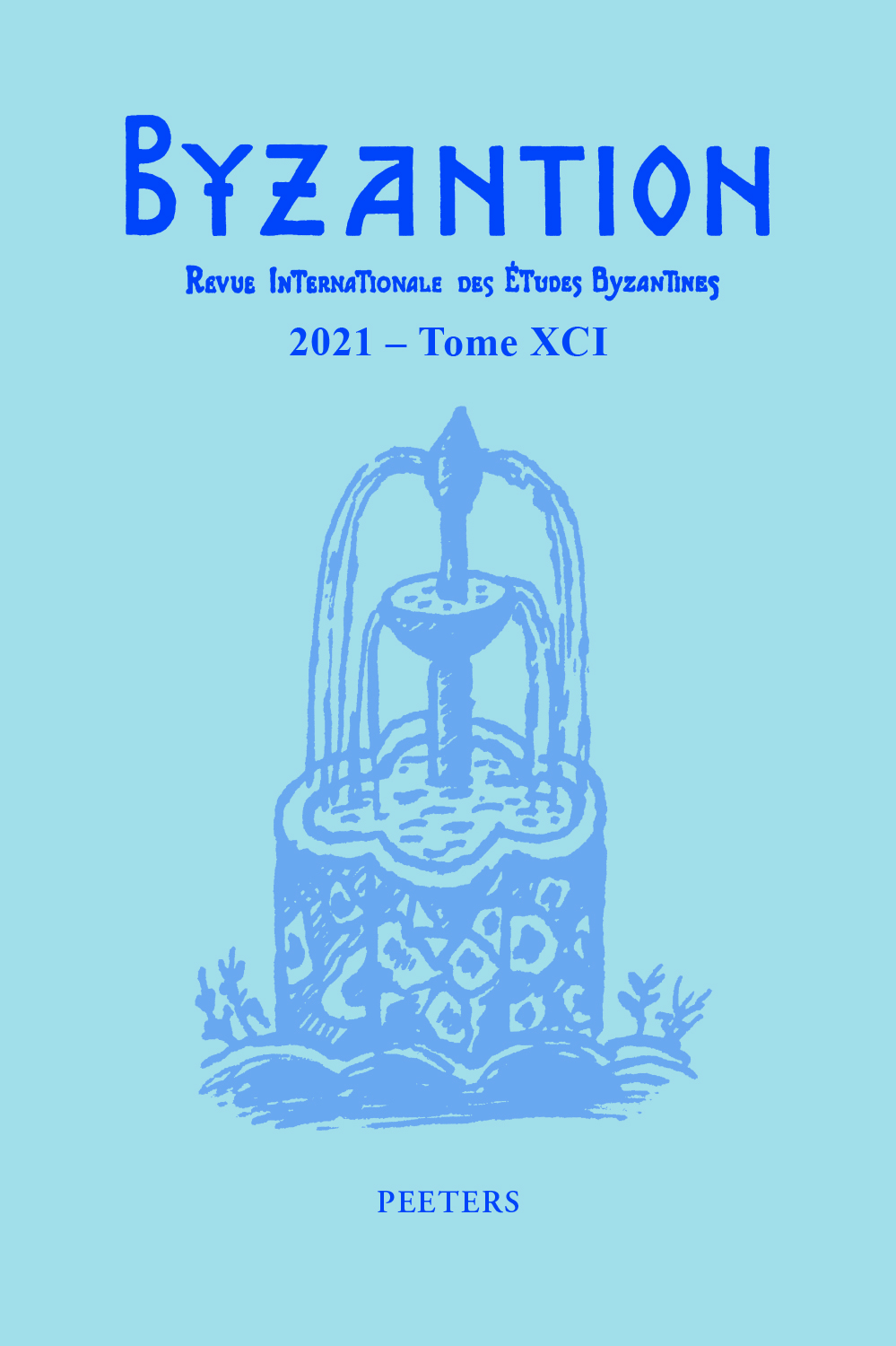 Document Details :

Title: Zur Hölle mit ihnen
Subtitle: Die Konstruktion kultureller Identitäten und Alteritäten auf Kreta am Beispiel von Wandmalereien des 14. Jahrhunderts in Kritsa
Author(s): RITZERFELD, Ulrike
Journal: Byzantion
Volume: 83 Date: 2013
Pages: 339-361
DOI: 10.2143/BYZ.83.0.2988922

Abstract :
Highly polemical pronouncements from the time of the island's Venetian rule (1211-1669) suggest the existence of deep religious-ideological trenches between Crete's different population groups, particularly between the native 'Greeks'/'Romans' and the immigrant 'Franks'/'Latins.' As in the case of a fresco in Agios Ioannis Prodromos in Kritsa numerous representations of hell in orthodox churches are taken as proof of a cultural confrontation between conquerors and the conquered. Art historical research is itself stamped by this perspective – together with other elements such as the Greek language and Orthodox faith, the art here in question is considered part of Byzantine culture and identity. And which scene would be better suited for presenting both the abjection and punishment of the Venetian other than that of eternal damnation – what place more fitting for the hated conqueror than hell? On the other hand the representatives of various religions and peoples belonged to hell's usual personnel, their presence there not necessarily being motivated by hostile intentions. In the context of a depiction of the Last Judgment, followers of a foreign religion are above all interesting on account of their status as heretics and non-believers. Therefore the depicted alterity serves to underscore the pictorial statement – the punishment of all sinful human beings. Furthermore, for the fourteenth century, it is impossible to presume absolutely separated ethnic-religious factions and behavior determined by ideology alone on Crete. In light of a very complex reality, interpreting the Kritsa fresco as proof of a Byzantine Orthodox identity hostile to everything 'Latin' is problematic. What becomes clear is that beyond pictorial art, whether in contemporary reports or present-day scholarly articles, efforts at (re-)constructing identities can be based on personal, familial, urban, or national(istic) interests, in which case ready use is made of contrasts with the religious, ethnic, cultural, or artistic other. In other words, what is at work is an interest-steered cultural profiling through a demarcation between one's own and an alien culture. It seems appropriate to respond to such textual and pictorial claims to identity with skepticism, since per se they offer no certainty regarding the actual existence or general extent of corresponding sentiments.


Download article