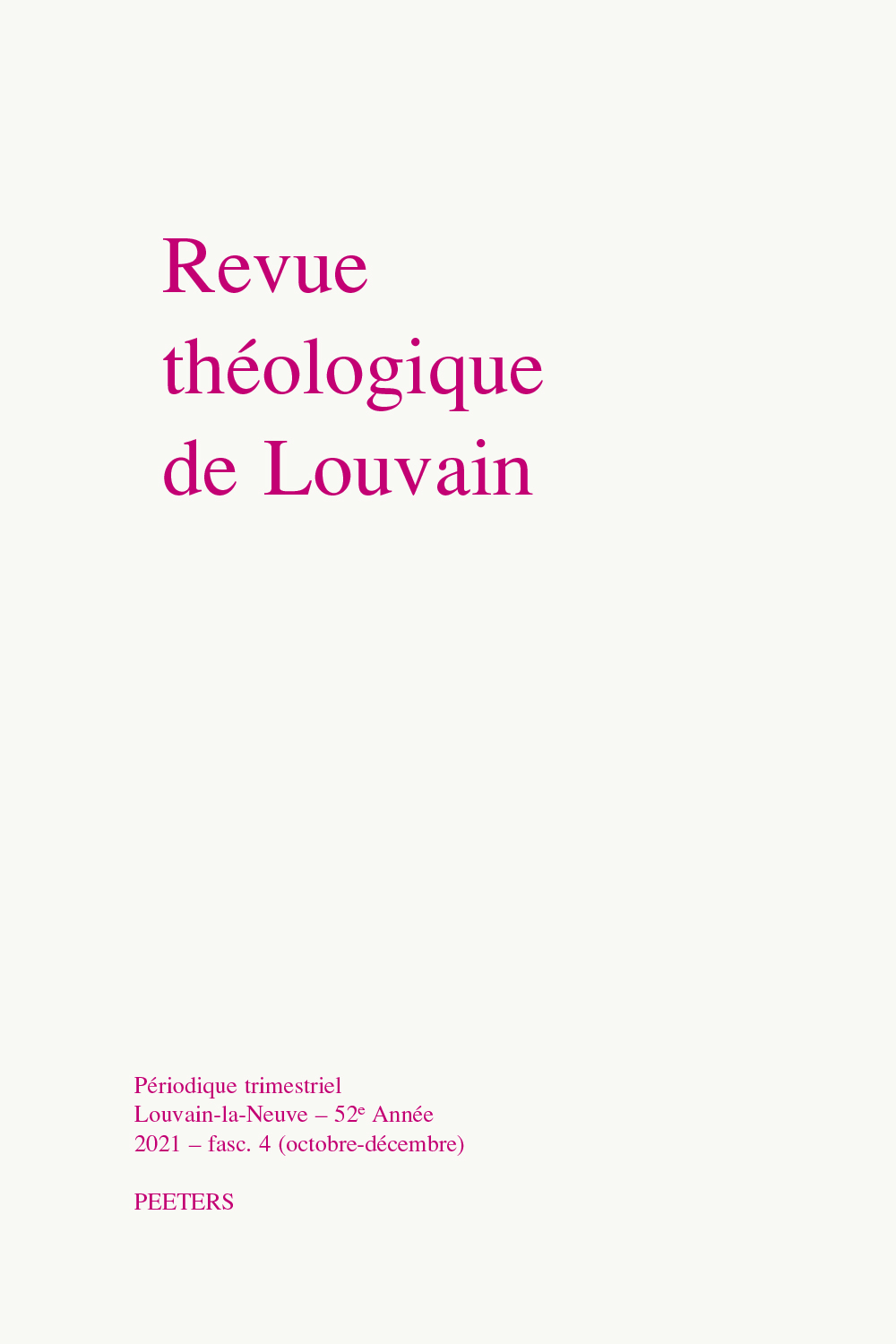 Document Details :

Title: La chute du Temple en 70 constitue-t-elle un tournant de l'histoire du judaïsme et du christianisme?
Subtitle: Quelques réflexions à partir d'un livre récent
Author(s): BURNET, Régis
Journal: Revue Théologique de Louvain
Volume: 44 Issue: 2 Date: 2013
Pages: 256-271
DOI: 10.2143/RTL.44.2.2981475

Abstract :
Pendant longtemps, la Chute du Temple en 70 a servi de point de bascule pour les chronologies du judaïsme et du christianisme. On y lisait à la fois la fin du judaïsme d'après l'exil, le début du judaïsme rabbinique et le moment d'émancipation du christianisme. Or, depuis quelques années, des historiens majoritairement venus du monde juif remettent en cause ce qui paraissait une évidence en soulignant l'importance des continuités et en minimisant les ruptures. Un récent ouvrage permet de faire le point et pousse aussi à s'interroger sur notre manière de périodiser l'histoire chrétienne. Peut-on faire de 70 un tournant pour le christianisme? Est-ce un fondement solide pour dater les écrits du Nouveau Testament? Quelle lecture de l'Épître aux Hébreux peut-on faire grâce à ce nouveau paradigme?


---

For many years, the fall of the Temple in 70 CE was considered as a watershed in chronologies of Judaism and Christianity. It was regarded as the end of Post-Exilic Judaism, the beginning of Rabbinic Judaism and the time of emancipation of Christianity. However, in recent years, historians primarily coming from the Jewish world have been questioning what seemed obvious. They emphasize the importance of continuity and minimize the breaks. A recent book provides a fresh outlook to the issue and raises the questions of our periodization of Christian history. Can 70 CE actually serve a watershed for Christianity? Is this a sound basis for dating the New Testament? What understanding of Hebrews can we have within this new paradigm?


Download article