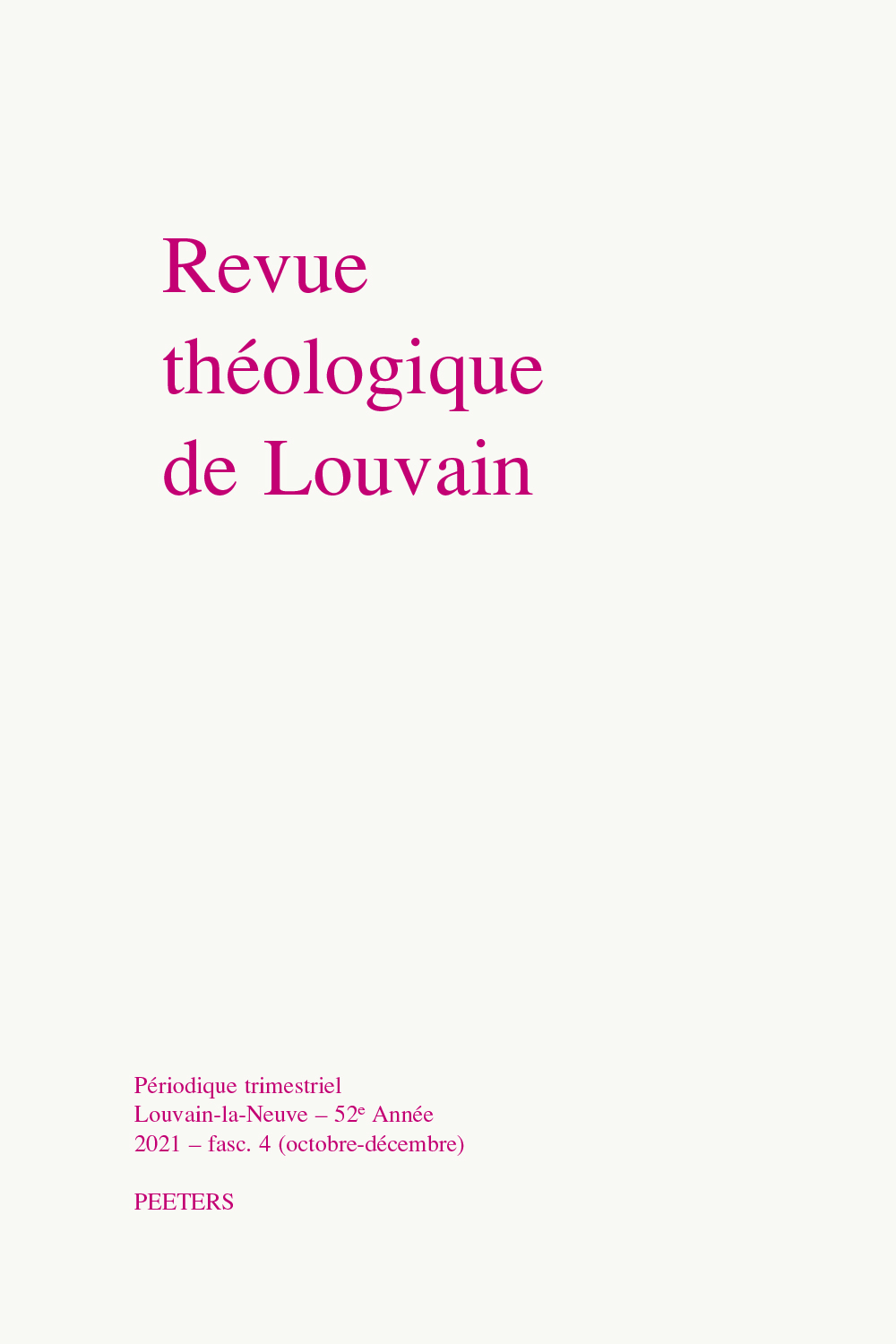 Document Details :

Title: «Entre ma mort et votre mort, l'odeur du Christ» (2 Co 2,16)
Author(s): ASSAEL, Jacqueline
Journal: Revue Théologique de Louvain
Volume: 44 Issue: 2 Date: 2013
Pages: 244-255
DOI: 10.2143/RTL.44.2.2981474

Abstract :
Tels qu'ils ont été compris dans la tradition exégétique, les versets 2 Co 15-16 limitent beaucoup les raisons de la reconnaissance exprimée par Paul au verset 14, lorsqu'il rend grâce à Dieu de lui permettre de réussir partout dans sa mission d'évangélisation. En effet, ils distinguent les catégories de «ceux qui sont sauvés» et de «ceux qui sont perdus», lesquels semblent devoir s'enferrer dans la «mort», selon la lettre du texte. Cependant le sens précis de l'expression qui dessine pour eux un parcours de la «mort à la mort» définit en fait un espace ouvert dans lequel «l'odeur» bienfaisante et vivifiante du Christ exerce un pouvoir absolu, sans ambivalence, même si elle émane d'un apôtre anéanti par la dureté de ses tribulations et si elle atteint des êtres ayant jusque-là ignoré la présence de Dieu.


---

As understood in exegetical tradition, the verses 2 Cor 2, 15-16 greatly limit the reasons for thankfulness expressed by Paul in verse 14 when he gives thanks to God for allowing him to be successful everywhere in his mission of evangelization. They distinguish the categories of «those who are saved» and «those who are lost» which seem getting bogged down in death according to the letter of the text. However the exact meaning of the expression which describes for them a trajectory from «death to death» in fact defines an open space in which the beneficent and life-giving «fragrance» exerts absolute power, without any ambivalence, even if it emanates from an apostle shattered by the harshness of his tribulations and if it reaches those who, up to then, were ignorant of God's presence.


Download article