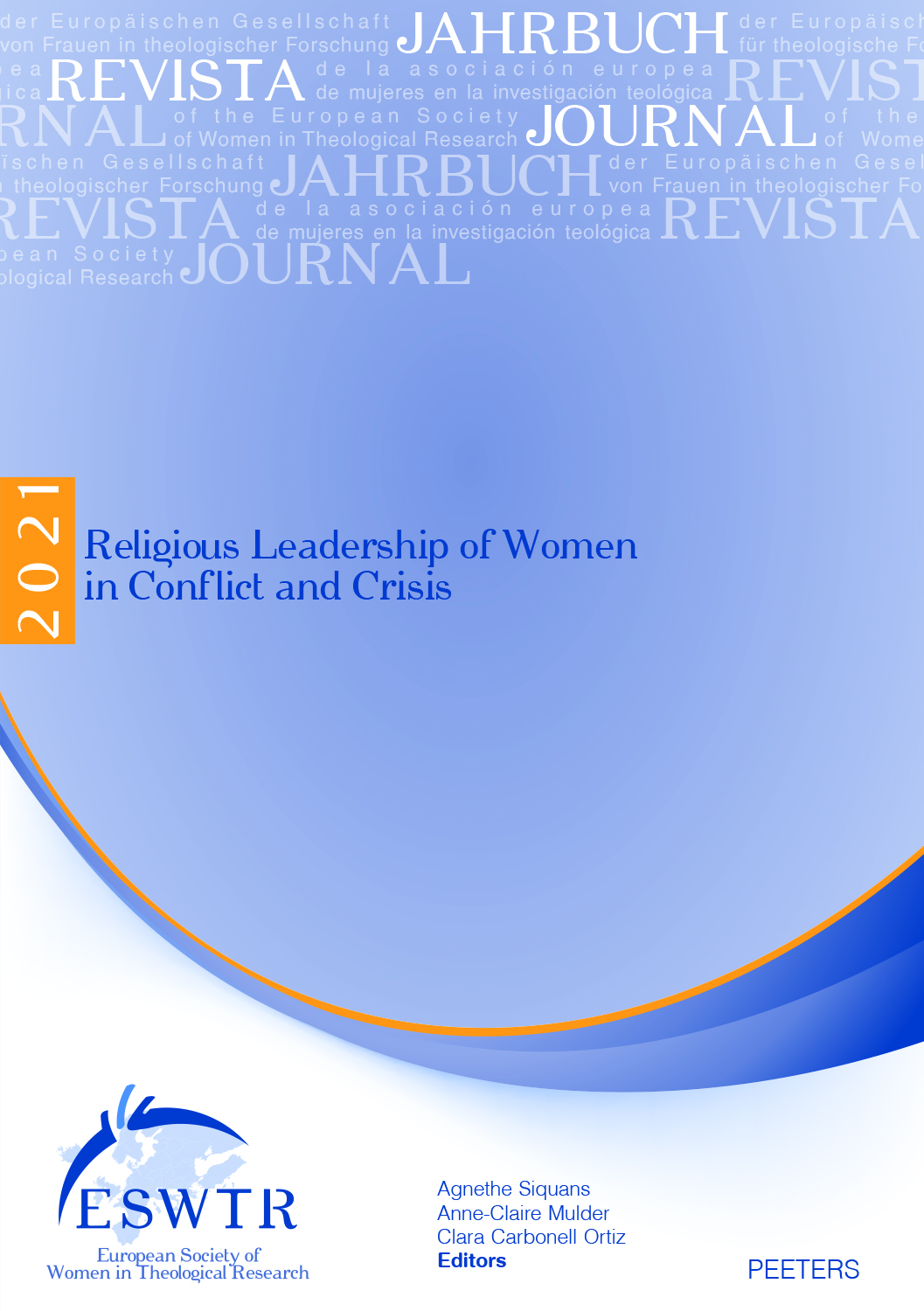 Document Details :

Title: La violencia machista, la construcción de la sexualidad y el papel de la Teología
Subtitle: Rememorar los orígenes para reformular nuestra identided en un mundo globalizado y plural
Author(s): BERNABÉ, Carmen
Journal: Journal of the European Society of Women in Theological Research
Volume: 20 Date: 2012
Pages: 9-23
DOI: 10.2143/ESWTR.20.0.2959612

Abstract :
La violencia machista guarda estrecha relación con los esquemas culturales desde los que se construye la diferencia sexual y los papeles de género. Poner de manifiesto esos esquemas culturales y su elaboración teórica mediante el recurso a la naturalización, la universalización, la deshistorización y la legitimación religiosa o sacralización, puede ayudar a comprender la persistencia de aquellos comportamientos y justificaciones. Filosofía y religión pueden legitimar o deslegitimar ciertas construcciones de la diferencia sexual y los papeles de género. En el caso de la religión cristiana, la memoria de los momentos iniciales y la lectura crítica de los textos fundantes, desde las claves mencionadas más arriba, se descubre especialmente contracultural e inspirador de nuevas praxis liberadoras. El trabajo aplica esa perspectiva a dos textos del evangelio, como son Jn 8,1-12 y Mt 19,1-12.


---

There is a strong connection between 'Machista' violence and cultural patterns from which sexual differences and gender roles are constructed. Describing these cultural scripts and their gender models' ideological construction, through resources such as: stereotyping, naturalizing, dehistoricizing, and sacralisazing, can be helpful for understanding the high persistence in particular behavioural patterns. Philosophy and religion can be used to legitimize or delegitimize some constructs about sexual difference and gender models. In Religion, it is very important to apply these ideas to the reading of authoritative narrative writings. In Christian tradition, the memory of its origins and the critical reading of authoritative writings with the key ideas mentioned before, makes it possible to discover new perspectives and liberation praxis. This paper applies that perspective to Jn 8,1-12; Mt 19,1-12 with unexpected results.


---

Es besteht eine deutliche Verbindung zwischen "Machista"-Gewalt und kulturellen Mustern, durch die sexuelle Differenz und Geschlechterrollen konstruiert werden. Diese kulturellen Vorlagen und ihre ideologische Konstruktion des Geschlechtermodells (durch Stereotypen, Naturalisierung, Dehistorisierung und Sakralisierung) genauer zu beschreiben, kann für das bessere Verständnis der Hartnäckigkeit bestimmter Verhaltensmuster hilfreich sein. Philosophie und Religion können dazu dienen, bestimmte Konstruktionen sexueller Differenz und von Geschlechtermodellen zu legitimieren oder zu delegitimieren. Es ist wichtig für Religion, diese Gedanken auf die Interpretation autoritativer narrativer Texte anzuwenden. In der christlichen Tradition ermöglicht die Erinnerung an ihre Ursprünge und die kritische Interpretation von autoritativen Schriften mit Hilfe der erwähnten Schlüsselgedanken, neue Perspektiven und befreiende Praxis zu entdecken. Dieser Beitrag wendet diese Perspektive mit unerwarteten Ergebnissen auf Jh 8,1-12 und Mt 19,1-12 an.


Download article