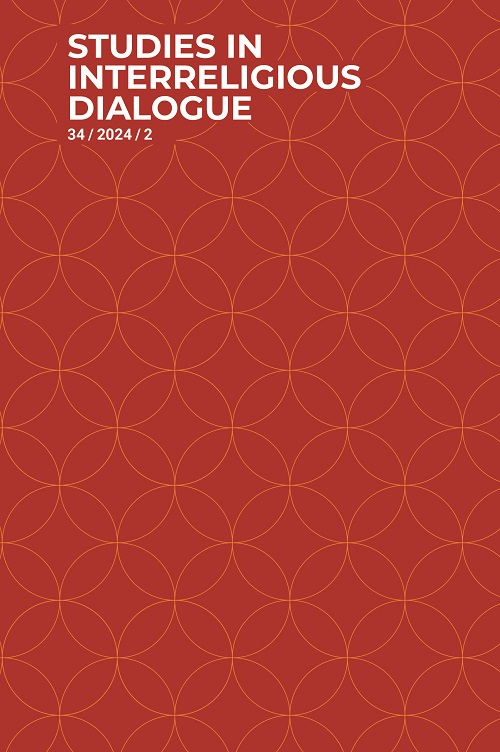 Document Details :

Title: Gender Justice in Muslim-Christian Redings
Subtitle: A Hermeneutical Case Study on Readings of Sura 4:34 and 1 Timothy 2:8-15 in a Group of Muslim and Christian Women in Norway
Author(s): GRUNG, Anne Hege
Journal: Studies in Interreligious Dialogue
Volume: 21 Issue: 2 Date: 2011
Pages: 133-150
DOI: 10.2143/SID.21.2.2141937

Abstract :
This article analyzes a recent case of Muslim and Christian women from different cultural backgrounds reading and discussing Sura 4:34 of the Qur'an and 1 Timothy 2:8-15 of the Christian Bible in Norway. The hermeneutical premises for the discussion are presented and identified as the Norwegian contemporary discourse on gender equality and examples of other Muslim-Christian co-readings. The discussion itself is analyzed through the concepts of 'diasporic imagination' (Kwok Pui-Lan) and 'moral enrichment of the text' (Abou El Fadl). The questions of interpretative authority and gender justice are elaborated on. The article argues that even if the Christian and the Muslim participants in the readings and discussions choose different strategies of interpretation relating to the text from their own tradition (the Christian participants abolishes the text from the New Testament, whereas the Muslim traditions engages with the interpretative discourses in Islam regarding the Qur'an ic text), they share a moral commitment to situate themselves as interpreters and to engage in ethical critique and moral enrichment of the texts.


Download article