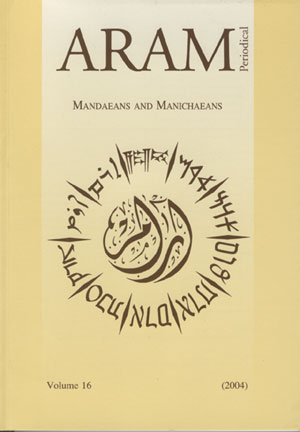 Document Details :

Title: Prolegomena to Considering Drawings of Spirit-Beings in Mandaean, Gnostic and Ancient Magical Texts
Author(s): JOHNSTON, Jay
Journal: ARAM Periodical
Volume: 22 Date: 2010
Pages: 573-582
DOI: 10.2143/ARAM.22.0.2131054

Abstract :
How should the study of images found in Mandaean, Gnostic and Ancient magical texts and amulets be conducted? What is the most suited framework through which to consider the image – text relations? This article aims to initiate an exploration into these methodological issues with reference to the fields of art history and religious studies. In particular it will focus on issues of spectatorship and iconography. These images are not always, or only, inert diagrams illustrating the text (or in the case of magical handbooks the ritual instructions) and as such, they challenge dominant modernist scopic regimes. The images range in deployment from ontologically 'encasing' the evoked spirit-being as an active element created in ritual practice, and diagrammatically representing the operations of human – spirit relations. Text and image operate 'in concert' whether found on a Mandaean 'demon' bowl, a gnostic gem, a Coptic Christian handbook or an esoteric Mandaean scroll. Although this article traverses a range of religious traditions and practices the employment and iconography of the spirit-images propose challenges to the dominant way that images are read in the contemporary west. The purpose of this paper is to open-out relevant methodological issues underpinning the conduct of any such future study.


Download article