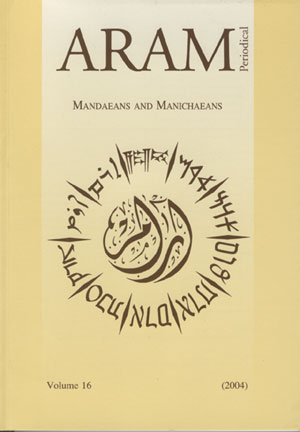 Document Details :

Title: Reading the Story of Miriai on Two Levels
Subtitle: Evidence from Mandaean Anti-Jewish Polemic about the Origins and Setting of Early Mandaeism
Author(s): McGRATH, James F.
Journal: ARAM Periodical
Volume: 22 Date: 2010
Pages: 583-592
DOI: 10.2143/ARAM.22.0.2131055

Abstract :
New Testament scholars, drawing on Mandaean sources to shed light on the Gospel of John, may have done more harm than good to both Johannine and Mandaean studies. Nonetheless, approaches to the Gospel of John developed over the past 50 years have shed light on the Gospel's Jewish context and the clues its polemical emphases can provide about the time and setting in which it was written. J.L. Martyn's suggestion that the Gospel of John can be read on 'two levels', telling us about the context in which it was written while telling a story set in the time of Jesus, has the potential for fruitful application to Mandaean literature as well. As in the case of the Gospel of John, there is good reason to think that the anti-Jewish features of some Mandaean literature may ultimately provide evidence of the Jewish origins, or at the very least context, of the community that produced it. This article examines the story of Miriai, and what it presupposes about the relationship between Jews and Mandaeans and the nature of conversion at the time of its writing.


Download article