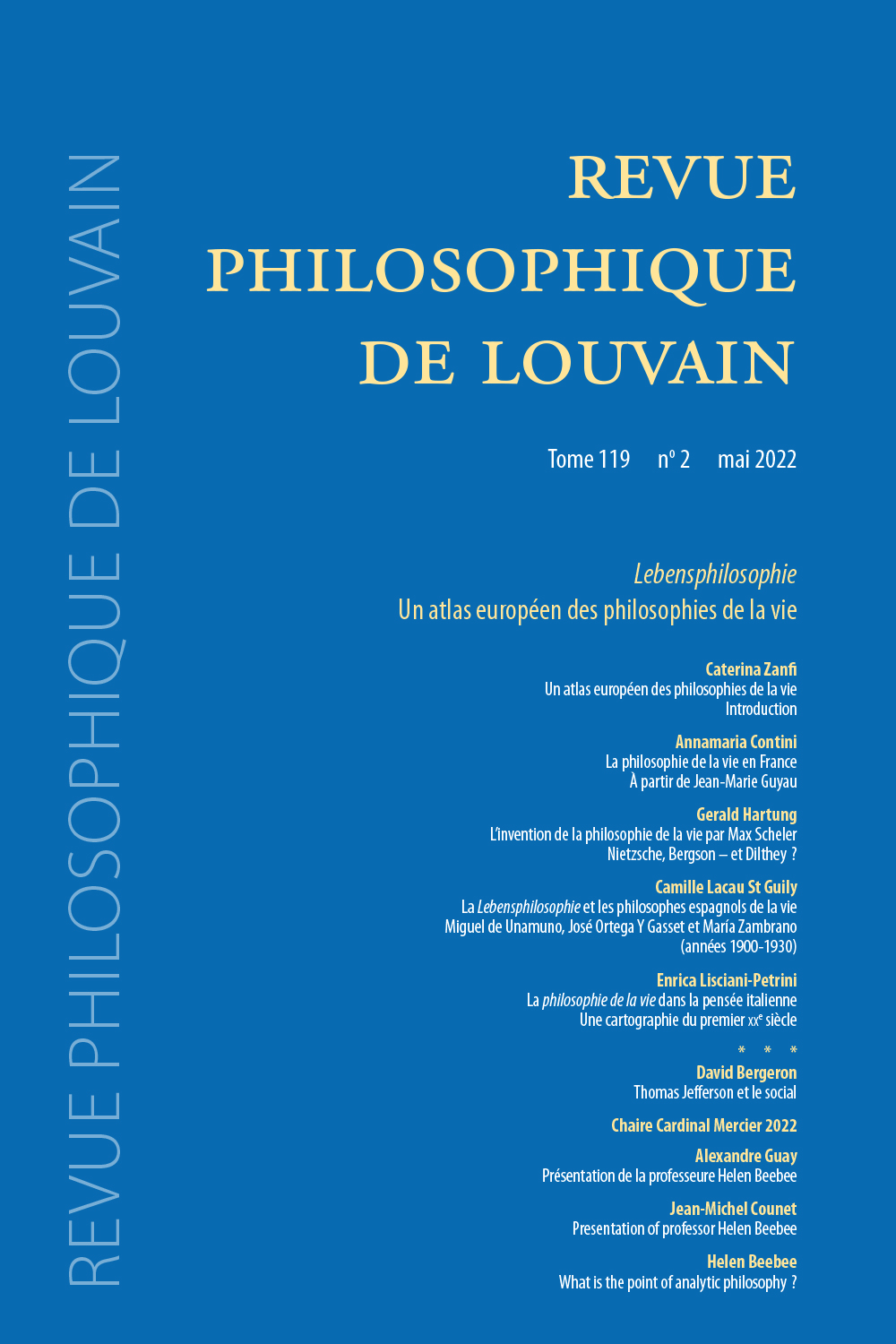 Document Details :

Title: Causalité de la raison et liberté chez Spinoza
Author(s): SCRIBANO, Emanuela
Journal: Revue Philosophique de Louvain
Volume: 107 Issue: 4 Date: novembre 2009
Pages: 567-582
DOI: 10.2143/RPL.107.4.2044675

Abstract :
Spinoza soutient que seul Dieu peut être dit libre au sens propre du terme, et pourtant Spinoza parle de l'«homme libre» et consacre la dernière partie de l'Éthique à la liberté humaine. Ce texte s'interroge sur le rapport entre la liberté de l'homme et la liberté de Dieu chez Spinoza. La liberté de l'homme et de Dieu est prise dans un sens univoque seulement dans le domaine de la science spéculative, dans lequel les idées adéquates de l'esprit humain sont les mêmes idées de Dieu. Par contre, la science du bien et du mal concernant l'action pratique implique toujours un certain degré de connaissance inadéquate de soi-même et des choses, et par conséquent elle n'est pas partagée par Dieu. L'esprit humain lui-même, quand il atteint la dimension éternelle de la connaissance adéquate, s'installe au- delà des vertus pratiques.


---

Spinoza maintains that only God can properly be said to be free. Yet, Spinoza himself speakof «free man», and devotes the last section of the Ethics to human freedom. In this article, I investigate the relationship between human freedom and that of God in Spinoza. Human and divine freedom are understood univocally only within speculative science, in which adequate ideas of the human mind are the same ideas God entertains. On the other hand, knowledge of moral values in regard to practical action always implies a certain degree of inadequate knowledge of things and of oneself. Hence, God does not share moral values. Human mind itself, when it achieves the eternal dimension of adequate knowledge, is beyond practical virtues.


Download article